People also ask, can you rent an RV at 18 or what is the minimum age to rent Van or Trailer?
When it comes to renting an RV, you'll often hear that it is illegal to rent one if you are under the age of 25. Why that is being passed around as a real thing isn't very clear.
RV rentals are completely up to the person or company doing the renting.
So, can you rent an RV at 18? Yes, you can rent an RV at 18. If you are under the age of 25, you are perfectly able to rent an RV and there is no legal loophole that you need to jump through. However, though there is no law against it, RV rentals to those under the age of 25 are a rarity.
The fact that most companies outright refuse to rent an RV to someone under the age of 25 has probably led to the understanding that it is somehow illegal.
While it's not, you will run into some barriers if you try to do so before you hit that magical, 25th birthday.
Fortunately, there are some ways around it and there are also several companies that will rent out an RV to those under the age of 25; you just have to know who they are.
How to Rent an RV or Trailer if You're are Under 25
The primary reason that most RV and Trailer rental agencies won't allow under 25 drivers to rent their RVs and other equipment is an insurance one and a statistical one.
The grand old age of 25 seems to be the magic number for a mature and more responsible age.
It's not much different than insurance companies. For instance, you will pay a larger auto insurance premium if your vehicle is red rather than just about any other color. Young male drivers will pay a higher premium than young female drivers.
It all boils down to statistics and the statistics say that young drivers, specifically drivers between the ages of 15 and 20, get into more fatal car accidents than most other groups.
It stands to reason that most RV rental agencies consider 25 to be a healthy number that will protect their interests and bottom line. 
Get Your Parents to Rent Your RV
Nobody wants to ask their parents to do anything, especially considering the fact that you may be 23 years old, a grown adult by any and all standards in the United States and most of the world.
Also, of course, one of your parents should be going along for the ride. While it's not technically illegal to have your parent rent it out and you drive it, it will probably end up being a violation of absolutely every paragraph of fine print that you have to sign to rent the RV, to begin with.
Besides, we're not telling you that you should go with this method, just that it's an option and that whoever signs the paperwork should be the one driving the RV.
Anyone Over the Age of 25 in the Group
The obvious and easiest way to go is to travel with someone who is over the age of 25. This really simplifies things, unless that person happens to have a horrific driving record.
You will have to present a valid and lawfully acquired driver's license along with up-to-date auto insurance.
Whoever presents their identification is going to the one registering as the driver of the RV and that person will be expected to be the lone driver every time the RV is out on the road.
If you have multiple people over the age of 25 in your party, you should register them all.
This way, no one is caught tired and having to drive the RV as there will be a fresh pair of eyes to rotate behind the wheel.
Read also: Can You Rent an RV If You're Under 25? [Read This Before]
Companies That Rent RVs to Those Under the Age of 25
There are a handful of companies that will take on renters who are below the age of 25, however, you should keep in mind that if you are underage, you will probably have to pay a higher rental price, an additional fee, or make a larger deposit.
Cruise America
Cruise America is known for renting RVs to those under the age of 25. The problem is, there isn't much information available on their website and you will probably have to call to find out what their policies are in your respective state.
Cruise America offers a pretty wide variety of RVs to choose from, with the typical size differences, along with stand-out features that come with it for an increased price, such as solar generators or other luxury camping equipment.
Road Bear
Road Bear is kind of an anomaly. For one, they state quite clearly on their website that they only rent RVs to those who are over the age of 25.
However, there is a stipulation that Road Bear states only as "people between the ages of 21 and 24 can rent with prior authorization."
You can take from that what you will but it mostly means that you will need to call ahead to your local Road Bear and determine what their rules and regs are on drivers under the age of 25.
The last thing that you want to do is show up only to be turned down on the spot.
Local RV Rental Agencies and Personal Renters
There are always locals willing to rent out RVs and there is a perfectly legitimate chance that they would be happy to rent to a youngster.
As always, call ahead and see what they have to say and what processes they have set up for renters.
El Monte RV is supposed to allow renters under the age of 25 to rent but that is only at a select few offices so you will probably have better luck by visiting or calling a local RV Rental business. 
Final Thoughts
In the vast majority of cases, if you want to rent a trailer or an RV, you will have to be at least 25. However, you will have much better luck if you stick with local businesses that probably aren't anywhere near large enough to have to worry about liability and company reputation.
If you're looking to rent but just haven't reached that age yet, keep your eyes peeled and try all of your local renters.
If you don't have any luck there, expand outward to the next town or city. Odds are, you will find what you're looking for.
---
Here are some of my favorite services, products, and Stores
Thank you for reading this article. I hope it helps you find the most recent and accurate RV, camping information. Here are some services, products, and Stores that I use and hope you´ll also find helpful.
There are affiliate links, so if you do decide to use any of them, I´ll earn a small commission. But in all honesty, these are the exact what I use and recommend to everyone, even my own family.
To see all my of most up-to-date recommendations, check out this resource that I made for you!
Top Pick
Best RV Supplies
+ Great Products & Services
+ Approved
+ Save Thousands of Dollars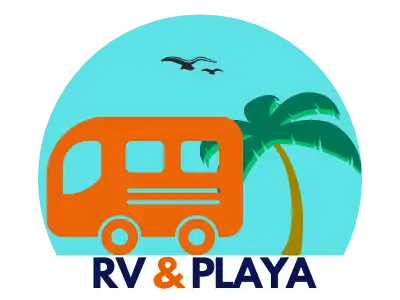 References
https://www.vroomvroomvroom.com/rental-information/minimum-age-rv/
Recent Posts