When looking for the best headphones that balance quality, style, and comfort, Bose is a brand that many people think of.
Bose offers a whole range of headphone types that serve a variety of purposes, from noise-canceling headphones and discreet wireless ear buds to aviation headsets.
Bose products are eligible for replacement by Bose if a customer is dissatisfied or if the headphones are found to have a defect within 90 days in most circumstances. Sometimes this means item repair with replacement parts or replacement with a new item. While Bose aims for customer satisfaction, Bose has certain terms and conditions that apply to their replacement policy.
Ultimately, Bose retains the right to accept or reject any Bose product, including headphones, for replacement.
Can Bose headphones be replaced?
Bose headphones are eligible for full replacement within ninety (90) days of purchase. If you purchased the Bose product from a retailer other than Bose (or a Bose authorized retailer), you may be obliged to provide additional information.
This can include item registration information, proof of purchase, repair summaries, and original purchase receipt.
If the headphone replacement request is initiated because of a defect, the defect must be included in the Bose product warranty.
The Bose replacement policy covers flaws in the headphone design or performance that include but are not limited to defects in workmanship and materials.
When in doubt, check your serial number on your headphones and use Bose's service and return portal on the Bose website.
Read also: Will Bose Replace Broken Headphones (Full Policy Explained!)
Headphones Replacement if I damage them?
Bose's replacement policy does not apply to headphones that have been damaged by the user, even if it was unintentional. Other damages to headphones that are not accepted for replacement include:
Abuse and Misuse by users
Poor maintenance, not following care instructions
Damage caused by third party repair or modification
Inadequate storage
Natural or Man Made disasters (flood, fire, extreme weather and temperatures)
Damage that qualifies as normal wear and tear (minor scuffs, scratches, tearing)
Bose makes all final decisions regarding issuing replacement headphones. Some headphones may be eligible for repair instead of replacement.
Headphones Replacement if damaged during shipping and delivery?
Bose is not responsible for headphones damaged during the course of delivery.
Bose is also not liable if headphones are damaged by mail carriers or other delivery services.
If your headphones arrive in damaged condition, please contact Bose Customer Service as soon as possible.
How To Request a Replacement For My Bose Headphones?
Requesting a replacement pair of Bose headphones is a simple process. To get started, locate the serial number on the Bose headphones.
Depending on what type of headphones you have, the serial number may be located in different areas. For example, wireless ear buds usually have their serial number just below the speaker. Each Bose product has a unique serial number.
For headphones, the serial number is usually 4 digits long, although some may be much longer, up to 17 digits. Some serial numbers may also include letters.
Once the serial number has been located, use the Bose website's online form to submit the replacement request with a description of the defect, being sure to include any additional information as required.
Bose's replacement process can take anywhere between seven days to two weeks. Shipping speeds may vary. Item availability may delay the replacement process.
Bose Headphones Replacement at Store?
If your headphones were purchased at a physical Bose retail location, the headphones should be taken back to the place of purchase and replacement if applicable.
Unfortunately, Bose retail stores are not able to provide replacements if the headphones were purchased online.
Sometimes, a return to a physical store is not possible. In this case, a Bose customer support service can be contacted at 1-800-379-2073 to start the process.
An order receipt is required for this replacement process, as there is specific information on the receipt that the Bose representative will need to complete the replacement process.
Can I get Bose to replace my headphones if I bought them somewhere else?
Bose headphones are only eligible for replacement if they were purchased from Bose or a Bose authorized retailer.
Bose headphones that were resold by the original purchaser are not eligible for replacement, nor any other warranty protections.
Bose headphones purchased with any third party modifications are not covered under Bose replacement warranties.
Recap
Bose offers a replacement policy for headphones. However, the replacement process can vary depending on a number of different factors.
These factors include headphone type, purchase date, where the headphones were purchased, and what defect is reported by the customer.
Most headphones are generally eligible for replacement so long as the replacement process has been initiated by the customer within 90 days of purchase. However, not all headphone purchases are eligible for replacement.
For example, Bose will not replace items that were damaged because of improper use by customer. Bose will not offer replacement for items that were purchased, modified or repaired by unauthorized retailers or third parties.
Certain headphones, especially pairs that are personalized or highly specialized, are subject to additional requirements when it comes to replacement.
Bose's online customer service portal allows customers to submit service or replacement requests via a products serial number.
---
Here are some of my favorite services, products, and Stores
There are affiliate links, so if you do decide to use any of them, I´ll earn a small commission. But in all honesty, these are the exact what I use and recommend to everyone, even my own family.
To see all my of most up-to-date recommendations, check out this resource that I made for you!
BEST Of The Best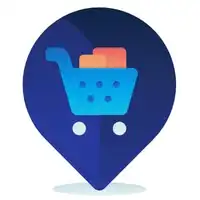 References
https://www.bose.com/en_us/support.html
Recent Posts