boAt is a purveyor of affordable, durable, and fashionable audio equipment. boAt is the number one brand in India for audio wireless earwear.
This includes wired and wireless headphones, earbuds, wireless speakers, smart watches, home audio, and mobile accessories. boAt has a replacement policy for products that do not meet certain standards.
If customers opt for a replacement item, returns or refunds do not apply. boAt has a robust web service team to help customers with item returns, replacements, exchanges, and warranties.
What is the boAt replacement policy?
Customers who are not satisfied with their boAt product can have the item replaced if requested within seven days of item delivery.
If the delivered product is defective or damaged, customers must provide proof of the damage within 24 hours in order to be eligible for item replacement.
When do I receive my boAt replacement item?
boAt replacement items generally have a seven day processing timeline. Purchases and replacement items are shipped and processed by boAt and third party vendors as well. This means that items can be sourced from all over India.
boAT prioritizes completing deliveries within seven to ten business days. Deliveries are usually expected Monday-Saturday during business hours.
Orders need to have authorized signatures upon delivery. boAt is not responsible for orders sent to the wrong address.
What conditions must be met to receive a replacement for a boAt item?
Replacement of a boAt product is an option for items that are delivered damaged or defective, as long as the damage has been disclosed within 24 hours of item delivery.
If an item becomes non-functional within seven days of purchase delivery, customers can request an item replacement.
In case of replacement, all product packaging, as well as the product itself and any additional accessories must be included in the return. boAt can arrange for item return via courier.
While replacement is a free service, applicable delivery, shipping, or packaging fees may apply, especially if using a third party delivery service.
What happens if my boAt product arrives defective or damaged?
boAt items that are delivered with damage or defective components are eligible for replacement. Customers must provide proof of damage within twenty-four hours of item delivery.
Item replacements are usually delivered within five days of request. If the damaged item is not reported withing twenty four hours, replacement cannot be guaranteed.
Queries can also be made via phone during business hours at 022-6918-1920.
Does boAt offer refunds?
boAt offers refunds once the item has been return shipped to the nearest service center or warehouse.
Email confirmation of the receipt is sent, then the item is verified by boAt employees. Once the verification is complete, refund amounts should be reflected within thirty days.
If you have not received your requested refund within thirty days, please contact customer care.
Does boAt offer warranties?
boAT offers warranties on certain items. For example, boAt headphones generally have a one year warranty. Customers can register a boAT warranty at https://support.boat-lifestyle.com/.
There is an option to register a complaint, provide detailed product information, as well as helping users locate the nearest boAT service center. The boAt online customer portal also allows users to track the status of a warranty ticket.
Submitting a warranty claim is an easy process. Simply email customer support, clearly state the defect and attach your receipt or invoice; these can be found in order history if ordered online from a third party vendor.
How can I check the status of my warranty for a boAt product?
Customers can check the status of warranty or replacement requests in the account portal at the boAt website. Simply select the "check status of warranty ticket" and entered the ticket number and registered mobile phone number.
Once that information has been submitted, the status of the warranty should be displayed.
Does boAt allow exchanges?
boAt offers exchanges within seven days of item purchase. Here is how to get the process of an item exchange started.
1. Visit boAt's website: https://www.boat-lifestyle.com/
2. Log in to your boAt account
3. Select "manage your order": https://www.boat-lifestyle.com/apps/ret
4. Select desired item from orders. Items must be eligible for exchange.
Why won't boAt accept my item for replacement?
boAt does not replace all items. Some items that are not eligible for replacement can instead be exchanged for a different product or returned for a refund.
While boAt strives for customer satisfaction, replacement is not an option for the following kinds of items:
Item that is free of functional defects, but customer is unsatisfied with look or sound. An item in this category would be eligible for return, refund or exchange.
Physically damaged items that were not reported within 24 hours of delivery
User inflicted damages, including but not limited to: power surges, water damage, scratches, dents and normal wear and tear
Recap
Audio equipment lovers will appreciate boAt's replacement policy. boAt's replacement policy applies to items that are reported defective and or physically damaged and reported to boAt customer support within 24 hours.
Should an item become non-functional, the item is eligible for replacement as long as the defectiveness is not inflicted by users.
BoAt has a generous replacement policy. Items that are not eligible for replacement can still be exchanged or returned for a refund.
---
Here are some of my favorite services, products, and Stores
There are affiliate links, so if you do decide to use any of them, I´ll earn a small commission. But in all honesty, these are the exact what I use and recommend to everyone, even my own family.
To see all my of most up-to-date recommendations, check out this resource that I made for you!
BEST Of The Best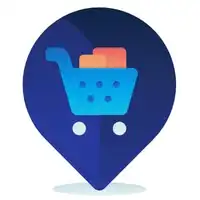 References
https://support.boat-lifestyle.com/
Recent Posts