Have you ever asked yourself or your friend if Triangl bikinis are good quality? Well, you are at the perfect place to find the answer to such a question.
As summer gets closer, it's bikini time! But, finding quality swimwear leaves much to desire. It's difficult to know which apparel manufacturers make reliable bikinis and which others are a waste of money.
Triangl is one such producer that's been gaining popularity in recent years.
So, are Triangl bikinis good quality? The truth is no, Triangl bikinis are not good quality. The materials are cheap and many people complain they fall apart after only a few uses. Plus, the color fades before your eyes in the sun. Additionally, if you don't rinse your bathing suit right after wearing it in water, it falls apart.
There are quite a few complaints against Triangl bikinis in terms of product quality. This may come as a surprise to those who truly do love the brand.
To Which Women Are Triangl Bikinis Best Suited?
Triangl bikinis are for a select few types of women and not ideal for everyone. Basically, if you're between 16 and 25 years old without much weight or a figure, then you'll love Triangl bikinis.
Anyone else outside of those parameters should look elsewhere.
Read also: Do Triangl Bikinis Have Pads? (The Truth!)
What Kinds of Materials Comprise Triangl Bikinis?
Triangl has a very finite selection of materials they use in their bikinis. They are often one or two of the fabrics mentioned below. However, a few have three. This is usually the case where Italian velvet or lurex comprises the textile blend. But, this depends on the collection in question.
Polyamide
Elastane
Nylon
Spandex
Italian Velvet
Cotton
Polyester
Lurex
For the People Who Like Triangl, What Do They Say?
Some people love Triangl bikinis. They attest to quality, cuteness, beauty and friendly customer service experiences.
They adore the stitching, the suit holds up under some of the most intense situations and they will be buying from them again. For these people, they say the fit is perfect.
What Are the Negative Reviews about Triangl Bikinis?
Unfortunately, the negative things people have to say about Triangl bikinis outweigh those that are positive by a large margin. The most common are how the materials are cheap with poor stitching that fades and falls apart. Other are how the bottoms are two sizes smaller than advertised and the price isn't worth the overall quality.
This isn't relegated to one collection either, it seems that all styles have the same issues. Plus, there are a host of less-than-desirable customer service complaints.
Read also: When Does Triangl Restock Sizes? (How Often – The Truth!)
What Are the Collections of Bikinis Triangl Has?
Triangl has an impressive selection of swimwear. These come in collections with a host of styles. For the upper section, there are crop tops, halter necks, tie necks, one shoulder, strapless and triangle.
They also have cheeky bum, regular bum, high-rise or high waist options for the bottom.
The following list comprises most, but not all, of what Triangl offers:
Isles: black and yellow floral on white (nylon and spandex)
Marine: solid sea foam green (Italian velvet, polyamide and elastane)
Thatch: mint green geometric on golden yellow (nylon and spandex)
Gorda: solid sky blue (cotton terrycloth)
Chee Sparkle: vibrant reddish violet (polyester and spandex)
Lotus: light pink, reddish violet and purple vertical stripes (cotton terrycloth)
Shell: white pleated texture (100% polyester)
Tutti: dark pink, red and lime green geometric shapes on a vibrant pink background (Italian velvet, polyamide, elastane)
Tropical: solid emerald green (100% nylon)
Clerc: sand color with white lining (cotton terry)
Toto: dark golden color (nylon, spandex)
Perre: dark orange and white geometrics (nylon, spandex)
Checo: orange and blue checkers on white (nylon, spandex)
Honey Sparkle: dark brown with golden sparkle (lurex, polyester, spandex)
Estel: golden peach and white plaid (nylon, spandex)
Grande: pastel rainbow animal print (Italian velvet, polyamide, elastane)
Bonne: cyan checkered texture (100% cotton)
Ville: brown, white and blue-checkered print (nylon, spandex)
Roche: solid brown (nylon, spandex)
Saliere: chevron sparkle print in yellow and orange with a light gray background (polyester, spandex)
Cirrus: white-checkered texture (cotton terrycloth)
Seville: orange zebra (nylon, spandex)
Sapho: striped brown and black on cream (cotton terrycloth)
Jaded Sparkle: sparkly jade green (lurex, polyester, spandex)
Prene: textured black (spandex, nylon)
Citrone: solid lemon yellow (nylon, spandex)
Deia: solid checker texture mauve (cotton terrycloth)
Mira: concentric squares in black, brown, red, peach and cream (nylon, spandex)
Jene Sparkle: deep purple sparkle (lurex, polyester, spandex)
Valencia: solid sand color (nylon, spandex)
Granada: textured solid blue (nylon)
Luz: blue and white checker texture (nylon, spandex)
Papaya Sparkle: solid orange (lurex, polyester, spandex)
Brava: orange geometric (nylon, spandex)
Belini: ribbed hot pink (polyamide, elastane)
Conclusion
In general, Triangl bikinis are not good quality. There seems to be many complaints about them and their lack of detailed information in regards to each garment leaves much to desire.
Regardless, for those who do love Triangl, they find them to be beautiful, well made and fit perfectly.
---
Here are some of my favorite services, products, and Stores
There are affiliate links, so if you do decide to use any of them, I´ll earn a small commission. But in all honesty, these are the exact what I use and recommend to everyone, even my own family.
To see all my of most up-to-date recommendations, check out this resource that I made for you!
BEST Of The Best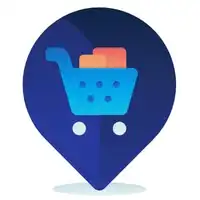 References
https://triangl.com/collections/sets
Recent Posts