Do you know if Triangl bikinis have pads? this is one of the questions our readers ask a lot. Well, we´ve got you covered.
Triangl has a wide selection of bikinis available in their Eboutique. While they show many pictures along with models sporting each garment, they don't have detailed images for you to inspect. You can't see what's inside the top or it's general construction.
So, do Triangl bikinis have pads? The truth is Triangl bikinis only have two styles with padding: Saria and Romy. All the rest have nylon spandex lining for additional support and coverage. Whether this is good or bad will depend on how you personally feel about padding in your bikini
On the one hand, no padding is a selling point for many people. But, on the other, the lack of padding can reveal your nipples.
This will be prominently noticeable at the beach should a cold breeze pass through after swimming.
Which Styles of Triangl Bikinis Have Pads?
There are only two styles in Triangl's huge bikini collection that have padding. These are Saria and Romy. That's it. All others have additional support and coverage via the nylon spandex lining the top.
Saria
The Saria style has three bikinis with a bra-like top. Two of the three come in lurex sparkle material. The cup provides extra support for those a little more endowed on the chest with a clip in the back.
It comprises 5% spandex and 95% nylon. They offer three different colors:
Deep Purple (Jene Sparkle)
Golden Yellow Orange (Papaya Sparkle)
Midnight Black (Moonlight; not sparkly)
Romy
The Romy collection is very much like Saria but there's only one type and color. They have a lovely periwinkle blue sparkly lurex bikini with padding they call Marina Sparkle.
Also made of 5% spandex and 95% nylon, it's a bra-style top with a clasp in back. But, unlike Saria, the straps are adjustable.
Read also: Where are Triangl bikinis made (Easy Explained!)
How Do You Know There Are Only Two Styles with Padding by Triangl?
After initiating a live chat session with Triangl's customer care representative, Mira, we learned about the sole two styles. She informed those are the only ones with padding while all the rest have nylon spandex.
Does Triangl Plan to Produce More Styles with Padding?
At this time, there are no plans to produce additional styles that feature padding in the top. However, this could change at any time. So, it's advisable to check back about once per month to see what they have in stock.
Will Triangl Customize a Bikini with Padding by Request?
No, Triangl doesn't take any custom orders. They only sell what they produce en masse. So, you will not be able to request a bikini with padding in it. You will have to select from Saria or Romy.
Can You Sew Padding into a Triangl Bikini Top?
Sewing pads into a Triangle bikini top will be up to your discretion and skill level. If you're something of a seamstress, you can loosen the spandex nylon lining and slip a pad between the material of the bra and the lining.
It isn't advisable to affix it directly on the back of the bra.
If this is beyond your comprehension, then don't attempt to sew a pad into the top. This is because you may cause damage to the garment, which will make it defunct.
Also note that if you opt to sew the padding into your bikini, you will not be able to return the item to Triangl.
Once you alter any garment, they will reject your request. You won't even be able to exchange it for something else.
Read also: When Does Triangl Restock Sizes? (How Often – The Truth!)
What Can I Do To Provide More Nipple Coverage?
If you're looking to hide your nipples from view, you can use breast stickers or apply liquid latex to the skin before putting on the bikini top.
Is Padding a Good or Bad Thing?
Padding is all a matter of preference in how it suits your body. For some people, padding is the worst thing to have in a bikini.
It's inhibiting or it creates itchiness. However, others must have padding for support in securing the "girls" inside the top.
However, if you peruse the vast numbers of reviews about this topic online, many people find the lack of padding embarrassing.
The material tends to be very thin. Therefore, nipples will be visible to all in sundry. This will be especially true for lighter colors such as white, yellow and light blue.
So, it would be better if Triangl featured padding in styles like Isles, Gorda, Shell and etc. Saria and Romy tops are not light in color, although the padding does provide sufficient support.
Conclusion
All but two styles of Triangl bikinis do not have padding. The ones that have it are the Saria and Romy.
Everything else contains nylon spandex lining and there are no future plans to include more options with padding.
---
Here are some of my favorite services, products, and Stores
There are affiliate links, so if you do decide to use any of them, I´ll earn a small commission. But in all honesty, these are the exact what I use and recommend to everyone, even my own family.
To see all my of most up-to-date recommendations, check out this resource that I made for you!
BEST Of The Best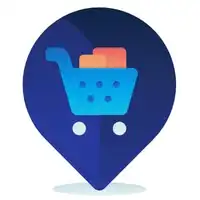 References
Recent Posts