Do you know when Triangl restock sizes and how often? this is one of the questions our readers ask a lot. Well, we´ve got you covered.
Sometimes it happens. You go to Triangl's website and find the perfect bikini for the summer. But there's only one problem: they're out of your size!
So, when does Triangl restock sizes? The truth is that it's random and only when they receive a new shipment. They don't have a regular schedule for restocking that you can view. However, they do make announcements on social media and you can check the "New Arrivals" on their website.
Additionally, you can place a preorder when they offer it for items they don't yet have. As a last ditch alternative, however, you can send an email or use Triangl's live chat.
Why Doesn't Triangl Tell Us Their Restocking Dates?
We don't know why Triangl doesn't list restocking dates. But, some customers have never seen their style or size back in inventory. So, in some cases they may never restock.
Therefore, you will have to contact Triangl if you wish to know about a specific style or particular item. You can do this through email (on a website form or direct email) or live chat.
How Can You Stay Updated about When Triangl Does Restock their Inventory?
If you've ever made a purchase from Triangl, then you should be on their customer email list. This means they'll send occasional notifications about new styles and sizes they recently restocked. They don't seem to have a newsletter, however.
Otherwise, you can follow Triangl on social media, such as their Instagram page. Here they post their most recent items that you can find in their Eboutique. You can look at photos and videos of the models wearing some of your favorites and imagine how it will look on you.
Read also: Where are Triangl bikinis made (Easy Explained!)
Using the Website
But you can also peruse the "New Arrivals" section on Triangl's website. There's a search filter feature under the "Menu" on the top left corner of the page. Select your size and see if the style you're looking for is available.
There's always the option of emailing their customer service reps, under "Contact Us."
Here you'll find an email address or fill out their inquiry form. Alternatively, you can find the live chat when you open the website.
What Does It Mean to Preorder Items from Triangl?
Sometimes, Triangl will have a line of bikinis waiting to come in but they are not yet part of the inventory.
However, they allow customers to preorder these items, which means you can secure the size you require. But there are some restrictions with this and they don't have preorder options often.
Should I Wait to Make an Exchange or Return Until Triangl Restocks My Size?
If you find yourself in a situation where you wish to return or exchange your items, it may not be a wise idea to wait until they restock your size. Of course, this will depend on several variables.
If you have corresponded with Triangl, then they should give you a good idea of when that will be.
However, if you don't receive a response, it may be better to hold onto the items and sell them to someone else.
This is because you may end up with nothing after returning it. Triangl's return policy is quite involved and they do reserve the right to reject returns or exchanges at their discretion.
Read also: Who Makes Sporti Swimwear (Products, Reviews)
How Do You Know If Triangl Has the Right Sizes in Stock?
While Triangl offers a wide range of sizes to accommodate many different bodies, they do not fit everyone.
More curvaceous, voluptuous, well-endowed and/or mature women may not find them agreeable to their body shape.
Most of Triangl's stock runs very small, so they're ideal for younger and petite girls and women.
Even those who are happy with Triangl suggest to potential customers that they should double or triple up the size. This is the best way to ensure garments fit. Consider the conversions from their standard sizes below:
XXS: size 0 [XS/S or S]
XS: size 2 [S or M]
XS/S: size 3 or 4 [M or L]
S: size 4 [M or L]
s+: size 4 for girls with larger chests and smaller underbust area [M or L]
S+: size 4 for girls with a cup size of 34C/D [M or L]
S++: size 4 for girls with a cup size of 34D/DD [M or L]
M: size 6 [L or XL]
M/L: size 7ish [XL only]
L: size 8 [XL may still be small]
XL: size 10 [no suggestions beyond this]
Conclusion
Triangl doesn't keep a schedule of when they restock sizes. So, you'll have to do your own investigating in this regard.
You can follow them on social media, shoot them an email, look at "New Arrivals," contact via live chat or wait for email announcements.
---
Here are some of my favorite services, products, and Stores
There are affiliate links, so if you do decide to use any of them, I´ll earn a small commission. But in all honesty, these are the exact what I use and recommend to everyone, even my own family.
To see all my of most up-to-date recommendations, check out this resource that I made for you!
BEST Of The Best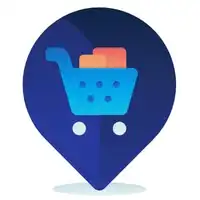 References
https://triangl.com/pages/frequently-asked-questions
Recent Posts