Do you know if RV Awnings are covered by Insurance? this is one of the questions our readers ask a lot. Well, we´ve got you covered.
There's a lot to learn once you've purchased your RV and are ready to explore. Most things you'll easily learn along the way, like parking and how to use the new Satnav.
But before you drive off into the sunset, it's always wise to ensure you've got sufficient coverage that covers your RV.
But what about attached accessories?
Are things like RV awnings covered by insurance? In most instances, yes, your RV awnings should be covered by insurance if they are factory installed. If you have had awnings retrofitted, then you may need to seek additional insurance coverage for customized or attached accessories.
You've spent months researching the perfect RV and the day has finally arrived and it's sitting on the drive ready for you.
Before you set off, make sure that your insurance covers everything you need so there are no nasty surprises.
Let's look at RV insurance, what it covers, and what it doesn't. 
What is RV Insurance?
Recreational vehicles, or RVs, include a wide range of motorhomes, from compact camper vans to trailers to bus conversions.
RV insurance is calculated by a number of factors like how much your RV is used, the size of the RV, and if it's used as a full-time residence.
These factors are taken into account and insurance is organized by classes: Class A, B, and C.
Class A: Covers large vehicles up to 75 feet in length. This includes cab-over models such as motor coaches, luxury coaches, and converted buses. 
Class B: Covers the smallest type of RVs, from converted cargo vans, travel trailers, and camper vans.
Class C: Covers the most general type of RVs including over-cab vans, hybrid truck/camper models, trucks with fifth-wheel camper trailer configurations.
Class C RV insurance covers most camper vehicles that are built on a truck chassis. 
Read also:  4 Reasons RV Insurance Is Expensive [Must-Read]
What Does RV Insurance Cover?
Similar to automotive insurance, RV insurance comes in a range of different coverage types from ​​collision to comprehensive to liability coverage.
In addition to your chosen type of coverage, you can also add insurance for personal items on board the RV, custom equipment including attached accessories, satellite dishes, bike racks, and awnings.
Read also: What Does RV Insurance Cover? A Helpful Guide
Awning Replacement Cover
Insurance companies have seen it all, and know that accidents happen. After all, that's their business. They also know that certain accessories cop a beating, and awnings are on the top of that list. 
Insurance companies understand that people will want to add aftermarket awnings to their RV, especially when a factory awning breaks, or is damaged.
Any awning that is installed after the RV has left the factory floor is considered a 'customized accessory'.
These customized accessories will need to be separately insured, similar to other attached items like bike racks and satellite dishes. 
Fortunately, most insurance companies will have an insurance policy to cover any additional equipment, with many companies offering specialized awning replacement cover.
This will cover your awning should it be damaged by weather events, parking or accidents, malfunctions, or is stolen.
Click the link to Amazon and get the Best RV Awnings Today!
Depending on the type of insurance coverage you have, you may also be able to include other options such as towing and roadside assistance insurance coverage, underinsured and uninsured motorist coverage, and coverage for emergency expenses. 
Some insurance companies have gone one step further and offer additional insurance benefits such as a replacement RV while yours is repaired after an accident, a choice of trusted repair facilities, and interstate transportation in case of an emergency. 
Read also: What is Better: Vinyl or Acrylic Awning? (Acrylic vs. Vinyl Awnings)
Do I Need RV Insurance?
Yes, in the same way, that you insure your automobile, you must also adequately insure your RV. All US states require a minimum amount of liability insurance, and many states will also require underinsured or uninsured motorist insurance coverage too. 
Depending on what insurer and the level of coverage you choose, there will be a number of options to consider.
To work out the best level of coverage, it's worth discussing your RV and proposed travel with an insurance company representative.
It is important to choose the right level of insurance to suit your needs and most companies will recommend comprehensive insurance catered to the value of your RV.
In addition, it's always worth taking out coverage for your personal possessions and any attached accessories that are coming along for the ride.
Consider the Level of Coverage You Need for Your RV
Consider several scenarios, such as theft of the RV, damage caused by another motorist, storm damage, or damage caused by an accident with an animal.
You will want to be covered for all of these things. Here's a list of the most common types of insurance claims:
1. Tire blowouts causing damage to the vehicle
2. Fires and cooking incidents
3. Hitting overhangs, bridges, or other low-lying objects
4. Failure to retract steps, awnings, and antennas
5. Animal infestations
Read also: RV Fire Statistics: 15 Facts You Should Know (Explained)
Add Custom Accessories Coverage
Anyone who owns an RV will know that you're going to want to customize it and make it as comfortable as possible.
This will often include adding accessories such as bike racks, side steps, satellite dishes, entertainment equipment, and additional awnings.
Now you've added your bling to your RV, it's time to make sure all those gadgets are fully insured.
Read the Fine Print
Alongside reading the instruction manuals for your trendy new gadgets on your RV, you're going to want to closely examine the terms and conditions of your chosen insurance policy.
Make sure the level of coverage is adequate in the case of an accident or incident.
Of course, it goes without saying that you should ensure you're covered for all of the custom accessories too.
Accidents happen and a poor or inadequate insurance policy can really turn the adventure of a lifetime into a bad trip.
Always, always, always read the fine print of your insurance policy.
If there are any parts you are not sure about, speak to a company representative and clear up any gray areas straight away before you go on vacation.
Once you have full peace of mind of comprehensive coverage, you're ready to embark on the great open road and enjoy every minute of it!
Summary
Choosing the right insurance for your RV isn't too difficult. Make sure you first evaluate what you need to cover and make sure you include customized accessories such as awnings too.
Speak to a few different insurance companies and compare prices and coverage, and always clear up any policy gray areas before signing.
Having the right insurance coverage level assures you'll have a great experience with your RV.
Should an accident occur, you're safe knowing that you're adequately insured, and can get back on the road in no time with minimum disturbance or cost.
---
Here are some of my favorite services, products, and Stores
Thank you for reading this article. I hope it helps you find the most recent and accurate RV, camping information. Here are some services, products, and Stores that I use and hope you´ll also find helpful.
There are affiliate links, so if you do decide to use any of them, I´ll earn a small commission. But in all honesty, these are the exact what I use and recommend to everyone, even my own family.
To see all my of most up-to-date recommendations, check out this resource that I made for you!
Top Pick
Best RV Supplies
+ Great Products & Services
+ Approved
+ Save Thousands of Dollars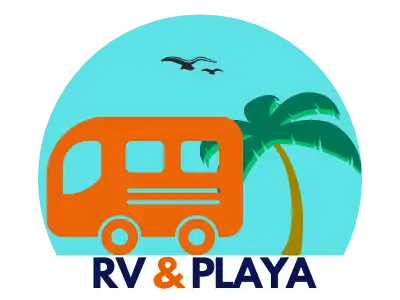 References
https://rvainsurance.com/coverage/rv/motorized/class-c/
https://www.trustedchoice.com/rv-insurance/motorhome-coverage-faq/
Recent Posts