Are you looking for a new wedge to bring out on the course? Or are you wanting to improve your game and bring down your score? There has been a lot of hype about Kirkland's Wedge sets, and we have the scoop on these affordable yet durable golf clubs.
So, are Kirkland wedges good? Yes, Kirkland wedges are a great way for individuals to get into the game of golf at an affordable price. These durable wedges also give seasoned players a chance to experiment with new equipment without paying high markup prices. They have a sleek and classy style, technological advancements, and incredibly reasonably priced. Kirkland wedges are reliable, have great reviews, and are in high demand.
The following article covers what makes Kirkland wedges so good, what you should expect when you buy them, and what their key features are.
Kirkland Wedges look
Kirkland's wedge set comes in a tour chrome finish with a stylish black KIRKLAND Signature logo and introverted "Milled Face Technology" written on the front of the club.
They have cross-milled the face, matching higher-end brands. The steel shafts have a stepped pattern, and "Carbon Steel" is etched into the back.
The grip is black and is ergonomically formed.
Read also: Who Manufactures Kirkland Golf Balls? (Proved!)
What comes in a set of Kirkland wedges?
The $170 Kirkland set comes with 3 wedges, including:
52° Gap Wedge
56° Sand Wedge
60° Lob Wedge
What is the overall impression of Kirkland Wedges?
Most reviews describe the Kirkland Wedge set as being professional and reliable without the flash or flare of more expensive brands; the Kirkland wedge is perfect for those players looking for nothing more, and nothing less.
Why are Kirkland wedges in such high demand?
Kirkland wedges can be hard to find because Costco sells out of them quickly. This is partly because golfers were satisfied with the performance of the Kirkland Signature Golf Balls and the highly sought-after Kirkland putter.
Once Kirkland release their wedge set, golfers sought after that new set as well, figuring that they would be just as satisfied.
They continue to fly off the shelves because of their performance capabilities at a reasonable price.
Read also>> Who Makes Kirkland Signature Golf Wedges (Are They Good?)
What makes Kirkland wedges good value?
Kirkland wedges are easy to use, feels comfortable, and come at a very affordable price for amateur golfers. They don't feel cheap, even though you can tell that they are not high-end forged clubs.
However, they still outperform other brands at similar prices and come from a very reputable company. Overall, Kirkland wedges are one of the best choices for the average golfer looking to add well-made wedges to their set.
Read also: Who Makes Kirkland Golf Gloves? (Costco Signature)
How do Kirkland wedges perform?
Kirkland Signature series wedges outperform other brands of similar price, but they are not professional golf clubs.
They can be a little limited in shot diversity and performing tricky shots. Their thick soles are designed to have a relatively square face that will easily track through the turf and pop the ball into the air.
These wedges wouldn't always be the best choice for maneuvering around a sand pit or getting out of a tricky spot, but they will do for most players for most of the game.
How are Kirkland Wedges designed?
Kirkland wedges have True Temper shafts that make them strong and responsive, especially for a club costing less than $60.
They have also opted to perform CNC milling across the face of the wedges, which generates more speed.
There are also specific design elements that move the weight into the toe for a higher CG. All these technological advancements make an inexpensive club feel very smooth.
How do Kirkland wedges feel and sound?
There are many reviews that will confirm that these wedges feel nice in your hand. Of course, they are not top of the line forged clubs, but they actually feel more durable than similar prices brands.
The wedges feel satisfying when you contact the ball, and they deliver the necessary power to make a decent drive.
As far as how it sounds, it is noticeably higher pitched than top-of-the-line brands, but it isn't loud enough to be a bother on the course.
What is the biggest complaint about the Kirkland wedges?
Most people are completely satisfied with the Kirkland signature wedges, particularly considering the price. But some of the most common complaints include simple details that can set clubs apart from each other.
Some reviews were disappointed with the grips, saying that the quality could have matched similar Kirkland clubs that have SuperStroke grip on them.
Others indicate that they were disappointed with the lack of customization, along with the lack of deviation in grinds or bounce, as many other brands offer.
What are some of the key features of Kirkland wedges?
Sleek and classy style
Wide Sole
Milled Faces
Traditional Silver Tour chrome finish
True Temper Shafts
Hitting results are repeatable
Sets are affordable prices
Comfortable, simple grip
High quality product
Excellent customer service
Is Kirkland a reputable company to buy from?
Kirkland is part of the very large and reputable Costco Company, and they do a very good job at ensuring that their customers are satisfied with their products.
There should be no question that you will get excellent customer service with buying or warrantying this product.
In fact, Costco has stated that if you are not completely satisfied with your Kirkland Signature product, then your money will be refunded.
---
Here are some of my favorite services, products, and Stores
There are affiliate links, so if you do decide to use any of them, I´ll earn a small commission. But in all honesty, these are the exact what I use and recommend to everyone, even my own family.
To see all my of most up-to-date recommendations, check out this resource that I made for you!
BEST Of The Best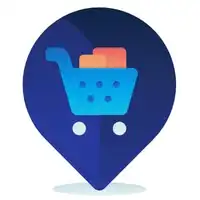 References
https://drivingrangeheroes.com/costco-kirkland-signature-wedge-review/
https://www.golfwrx.com/637692/costco-kirkland-signature-wedge-review-golfwrxers-discuss/
Recent Posts