Do you know who manufactures Kirkland golf balls? this is one of the questions our readers ask a lot. Well, we´ve got you covered.
One of the fun things about Costco products is trying to figure out exactly who made them.
The vast majority of Costco, Kirkland Signature products are manufactured by other companies. Some of these companies turn out to be giants within their respective industries.
So, who manufactures Kirkland Golf Balls? Kirkland Signature Three-Piece Golf Balls are actually manufactured by Qingdao SM Parker in China. However, many bloggers and self-styled golf connoisseurs will tell you that Costco manufactures Kirkland Signature Golf Balls.
Qingdao isn't just a manufacturing facility; they are a legitimate sports manufacturer whose primary focus is on golf products. As of this writing, their current number two shipping product is Kirkland Signature Golf Balls.
Qingdao also ships a ton of golf ball freight to SM Global LLC, their number one customer. So there's no doubt that their primary business is golf balls, and Kirkland is high on their list of customers.
It's not very often that Kirkland product origins are discovered without being leaked or a CEO decides to speak their mind about who they ship to. But here it is, and it's really not a bad golf ball, as they sell like hotcakes.
Kirkland Signature Three-Piece Golf Ball
In 2016, Costco launched its four-piece Signature Golf Ball, however, there were issues with the quality and Costco soon axed the idea.
Fortunately, Costco never relinquished the three-piece golf ball, and its sales continue to exceed expectations today.
There are several features of the Kirkland Golf Ball that have been routinely tested and compared to more traditional golf balls manufactured and sold by Titleist.
Injection Molded Urethane Cover
338 Dimples
Low Launch Design
High Spin Design
This three-piece golf ball is known as the Kirkland Performance +. Following Costco's tradition of acquiring premium brands and selling them for low prices, you can purchase a 24-pack for $24.99. It's very difficult to find a urethane-covered set of golf balls for a price that low.
In terms of design, it's often compared to the Titleist Pro VI, Mizuno RB Tour, and the Volvik S4.
Unfortunately, performance is another matter, as the design and manufacturing of the Kirkland Signature Performance + often do not hold up under heavy scrutiny.
Fortunately for Costco, that hasn't put a dent in their golf ball sales charts.
The Kirkland Signature Three-Piece Performance + is still a wildly popular golf ball, and its skyrocketing sales have propelled Costco farther into the golf business.
Read also: Who Makes Kirkland Golf Gloves
What Happened To The Kirkland Four-Piece Golf Ball?
The four-piece variation of Costco's Kirkland golf ball offerings was released in 2016 and drew some pretty rave reviews for a time. However, it wasn't long before Costco was mired in a lawsuit filed by Acushnet Holdings Corp.
The lawsuit claimed that essentially, Costco's claims that their four-piece golf balls met and/or exceeded the standards of industry giants, such as Titleist.
The suit also claimed that Costco's four-piece violated 10 separate patents.
Costco eventually pulled the golf balls off of the shelves and settled the suit out of court.
Not long after, Costco released another four-piece golf ball and it became one of the rare exceptions to Costco's usual standards of quality.
The four-piece golf ball's triumphant return was anything but. With covers falling off and newly purchased golf balls visibly cracking, Costco shelved them for good and that was the end of the four-piece golf ball.
Costco has an extremely relaxed return policy, however, and graciously refunded everyone who purchased the poorly made golf balls, without requiring their return.
Does Costco Also Sell Golf Clubs?
Due to customer appeals for golf equipment and excellent sales on the three-piece golf ball, Costco opened up more revenue streams by introducing clubs. Costco released the Kirkland Signature 1 (KS1) putter in early 2020 followed by a three-piece wedge set later in the year.
The wedge set, released in late 2020 consisted of three separate wedges under the Kirkland Brand name:
Kirkland 52° Gap Wedge
Kirkland 56° Sand Wedge
Kirkland 60° Lob Wedge
The entire wedge set is sold as a package deal. Currently, there are 697 customer reviews on the Costco website for the three wedge set package and it maintains a 4.7/5.0 rating. 
The Kirkland Signature One putter has a similar appearance to other, well-known industry heavyweights, however, in typical Costco fashion, it sells for a much more agreeable price.
All three of the Kirkland Signature Wedges are located under the USGA Informational Club Database, which means that they are approved for competitive, tournament play. 
Does Qingdao SM Parker Manufacture Kirkland Golf Clubs?
Unlike Kirkland Signature Three-Piece Performance + golf balls, Qingdao Sm PArker has nothing to do with Costco's foray into golf clubs and other golf equipment—they also sell Callaway Golf clubs. 
The source for Kirkland Signature Golf Clubs is the Southern California Design Company. As you can clearly see with just a brief visit to their website, they are into a lot of different genres, from golf clubs to drones. 
Does that mean drones are coming to Costco? Well, here's to hoping. The Southern California Design Company is not known for making shoddy equipment and products.
A work ethic that's quite clear when you see the consistently high ratings for Kirkland golf clubs.
With the high sales of both golf balls and golf clubs, whether it's Callaway or the Kirkland Signature brand, it's easy to hypothesize that Costco's future in the realm of golf will be an extension of its product lines.
All Things Considered
Costco hit a pretty rough patch when it initially dipped its toes into the vast and popular world of golf.
The unfortunate legal demise of the four-piece golf ball, followed by a half-hearted effort to rehabilitate it with a cheaply made version, didn't dissuade Costco from forging ahead.
Today, Kirkland Signature Golf Balls—of the three-piece variety—are extremely popular, with demand often outweighing supply.
With the addition of a quality putter, followed by a set of quality golf club wedges, Costco is continuing to dip their toes, perhaps as much as a whole foot, into golf.
Time will tell if it's a successful venture, but so far so good.
---
Here are some of my favorite services, products, and Stores
There are affiliate links, so if you do decide to use any of them, I´ll earn a small commission. But in all honesty, these are the exact what I use and recommend to everyone, even my own family.
To see all my of most up-to-date recommendations, check out this resource that I made for you!
BEST Of The Best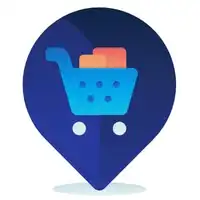 References
https://www.windtreegolf.com/costco-golf-clubs-review/
Recent Posts