Are you amid a diaper dilemma? Diaper prices are rising, and parents everywhere are trying to find the best diapers for the best prices.
We have the skinny on Kirkland Brand diapers and whether they stand up to the ultimate baby-led leak tests.
So, are Kirkland diapers good? Yes, Kirkland brand diapers are a good choice for parents looking for a well-made diaper at an affordable price. Reviews indicate Kirkland diapers are durable and comfortable but lack certain environmental and health considerations that more expensive brands may claim to have. But, Kirkland diapers have better than average performance in comfort, durability, absorption, and leakage protection, making them a good value compared to other diaper brands.
The following article dives into the depths of Kirkland diapers, including what makes this brand a good choice for affordable, comfortable, and durable diapers.
What makes Kirkland diapers a good value?
Not only is this diaper durable and comfortable, but it is highly rated in absorption and leak protection. That will keep your little one dryer and more comfortable for longer so that you don't have to change their diaper as often.
Kirkland diapers are also a reputable and well-backed brand from the Costco Company, which makes for a lower chance of receiving a faulty diaper that cannot be used.
These facts make it so that you don't have to throw away diapers that you don't get your moneys-worth from.
Read also: Who Makes Kirkland Diapers? (The Truth!)
What are the facts?
According to BabyGearLab, an in-depth baby product review company led by a pediatrician, Kirkland diapers rank 7 out of the top 18 most popular diaper brands, with an overall rating of 61 out of 100.
The following breaks down the ratings for each category.
Absorption
Kirkland diapers earned an absorption rating higher than many of the top and more expensive brands on the market. With a score of 6 out of 10, they hold up well and transfer moisture away from the baby's skin.
Although, testers did indicate that they felt this diaper best for daytime wetting versus significant overnight wetting.
Leakage
Kirkland diapers also have a slightly above average rate when it comes to leaking protection. Quick absorption is important to prevent your little one from wetting their clothes, creating an uncomfortable situation for them and more chores for you.
Kirkland diapers ranked 7 out of 10 on the leakage test, outperforming diapers in similar price ranges.
Durability
Kirkland diapers had one of the highest scores in durability, beating out many other big-name competitors.
The Kirkland brand diapers scores a whopping 9 out of 10 in the durability tests!
There were no reports of any issues with faulty tabs, tearing fabric, or SAP leaks that would render the diapers unusable, which leads to more expenses.
These diapers don't fall apart when torn at by curious toddlers and hold up to the constant movements of young adventurers.
Comfort
Kirkland diapers earned an impressive 9 out of 10 rating for comfort. That packed with its ability to be durable is something not always seen in other diaper manufacturers.
Kirkland diapers have a soft backing and fabric-like inner liner, which allows the baby to forget about the diaper as much as possible. It is also elastic and skin-friendly even in the most sensitive of motion points.
The tabs and cuffs are also less scratchy than other top brands.
Health factors
Kirkland diapers only scored a 3 out of 10 on the health rating. This is partly because the company does not do much to disclose the ingredients of the diapers.
Although the brand does indicate that they are perfume-free, it does not indicate that they are free of dyes, latex, lotions, or chlorine.
There are many companies that are doing more to limit the number and type of chemicals in their diapers, which is great especially for those with sensitive skin.
Ecological factors
Kirkland diapers also scored low on the environmental factors tests with a rating of only 1 out of 10. This is again partly due to the brand not disclosing information regarding the manufacturing process of the diapers.
While disposable diapers are not eco-friendly, it appears that they have not made a huge effort toward increasing sustainability.
Affordability
Kirkland diapers are well-known to be affordable, partly because they are a part of the Costco Company.
With an average of 20 cents per diaper, they are not the cheapest on the market but by far not the most expensive. They bring a sense of big-name comfortable at an off-brand price.
Conclusion
Kirkland diapers are a great brand to try if you are looking for a well-made, comfortable, and budget-friendly diaper.
With prices of diapers rising, this impressively durable diaper is hard to pass up, especially knowing it will also be a comfortable fit for your little one.
With a high rating for absorption, leak protection, comfort, durability, and affordability, Kirkland diapers are undoubtedly a good value.
With every pro, comes a con, and Kirkland diapers are not an exception. Their ratings concerning health and environmental factors were on the low end of the scale, but that isn't to say that they are not healthy or environmentally friendly; they just don't disclose that information.
So, if you are looking for a brand that is more upfront with their list of ingredients, then look elsewhere.
But in general, especially for the price, Kirkland brand diapers are a great choice for parents everywhere!
---
Here are some of my favorite services, products, and Stores
There are affiliate links, so if you do decide to use any of them, I´ll earn a small commission. But in all honesty, these are the exact what I use and recommend to everyone, even my own family.
To see all my of most up-to-date recommendations, check out this resource that I made for you!
BEST Of The Best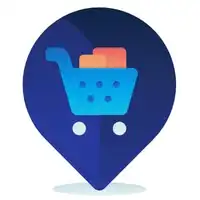 References
https://www.babygearlab.com/reviews/diapering-potty/disposable-diaper/kirkland-signature-supreme
Recent Posts
link to Who Makes Kirkland Formula (Baby, Infant)
Do you know who makes Kirkland Infant Formula? this is one of the questions our readers ask a lot. Well, we´ve got you covered. If you are a Costco shopper, you have probably come across a ton of...
link to Who Makes Kirkland Diapers? (The Truth!)
Do you know who makes Kirkland Diapers? this is one of the questions our readers ask a lot. Well, we´ve got you covered. Costco seems to be slipping a little bit lately. The Kirkland Signature...