Do you know who makes Kirkland Infant Formula? this is one of the questions our readers ask a lot. Well, we´ve got you covered.
If you are a Costco shopper, you have probably come across a ton of products with the Kirkland name; that is because Kirkland is a Costco label that is used for marketing Costco products under a private name.
So, who makes Kirkland Formula? Kirkland formula is manufactured and shipped through Perrigo. Perrigo is a 3rd party medical supply and manufacturing company that complies with all FDA requirements, SQF codes and is ISO certified. Meaning it follows all the U.S requirements for safe and healthy formulas.
Although there is a negative stigma around store-brand or "off-brand" formulas, it is essential to look into the details and ingredients before spending more money on a name.
Here is all the information you need on the manufacturing of Kirkland formula and why it is just as good as the rest.
Who Makes Kirkland Formula?
Before we can get into who makes the baby formula, let's quickly discuss who Kirkland is. Kirkland or "Kirkland Signature" is Costco's private label and is used on manufactured Costco items to give the public a sense of security when purchasing store-brand items.
Costco didn't want parents to feel their formula (or any product) was "less than" the name brand formulas, or were not as nutritional because of the lower price, so they came with the Kirkland name.
Now, they just needed someone to manufacture the formula; and that is where Perrigo comes into play.
Who is Perrigo
Perrigo is a health care supplier for places all over the world.
The company originated in 1887 by founder Luther Perrigo, where his main objective has always been manufacturing and supplying healthcare and nutritional products at affordable prices.
Not too long ago, Kirkland formula was actually manufactured by Similac but has changed hands in recent years.
This change didn't lead to much of a difference in the product's ingredients, manufacturing, or price.
Nutritional Facts
To get a good understanding of just how similar Kirkland's formula is to name brand items, let us take a look at Kirkland and Similac Ingredients side-by-side.
To make it easier, we highlighted the ingredients that had were not exactly the same. As you can see, there are not many, and the ones that are different only differ by a tiny amount.
| Kirkland Signature Formula (100cal. per 5 Fluid Ounces) | Similac Pro-Advance Formula (100cal. Per 5 Fluid Ounces) |
| --- | --- |
| Fat- 5.6 g Protein – 2.1 g Carbohydrate-10.6 g Linoleic acid-900 mg Water-133 g Iron-1.8 mg Vitamin D -75 IU Vitamin B6- 60 mcg Calcium- 78 mg Potassium -105 mg Magnesium- 6 mg Vitamin B12 -.25 mcg Vitamin A-300 IU Zinc-.75 mg Vitamin C -9 mg Folic acid-15 mcg Sodium- 24 mg | Fat-5.6 Protein-2.07g Carbohydrate-10.5 g Linoleic Acid-1000 mg Water- 134g Iron-1.8 mg Vitamin D-60 IU Vitamin B6-60 mcg Calcium-78 mg Potassium-105 mg Manganese-5 mcg Vitamin B12-.25 mcg Vitamin A-300 IU Zinc-.75 mg Vitamin C-9mg Folic Acid-15 mcg Sodium-24 mg |
Note: These are not the only ingredients in the formula, to find the rest you
can go to Kirkland and Similac's website, where you will see, they are all still nearly identical.
Where Can You Purchase Kirland Formula
As previously mentioned Kirland products are distributed solely through Costco. You can purchase Kirkland formula at your local Costco store, Costco.com, and Costcos warehouses for wholesale.
Click the link to Amazon and get the Best Kirkland Infant Formula Today!
You will also find 3rd party sellers online, marketing this formula, we highly recommend you never purchase baby formula from a 3rd party seller whether it is with eBay or an online marketplace.
Always get your formula from the stores where there is no room for tampering or other risky possibilities.
Where is the Kirkland Signature ProCare Formula Produced?
Kirkland formulas are produced in the U.S.A in the state of Vermont.
However, their dairy ingredients come from leading dairy markets around the world including, the U.S, New Zealand, and Canada.
Kirkland Customer Service Information
If you have any questions, concerns, or comments for Kirkland or information regarding their baby formula, you can get in touch toll-free at 1-800-410-9624.
With office hours Monday through Friday from 7:30 a.m. to 5 p.m. EST.
Note: Kirkland formula is not made nor affiliated with Similac or Enfamil or their manufactures in any way. You can not contact these companies for any information on Kirkland products.
Summing Things Up
Kirkland formula was once a Similac product made by Abbott Laboratories; that is no longer the case, which still confuses a lot of people.
The formula is now manufactured by Perrigo, which makes most of the other store brand formulas you see on big retail-chain shelves.
Although Kirkland is not name-brand, it is still a quality formula that is just as good for your baby as any other product and at a more affordable price.
---
Here are some of my favorite services, products, and Stores
There are affiliate links, so if you do decide to use any of them, I´ll earn a small commission. But in all honesty, these are the exact what I use and recommend to everyone, even my own family.
To see all my of most up-to-date recommendations, check out this resource that I made for you!
BEST Of The Best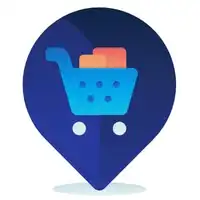 References
https://www.costco.com/kirkland-signature-procare-non-gmo-infant-formula-42-oz,-4-pack.product.100500042.html
https://investor.perrigo.com/2011-02-21-Perrigo-Launches-Infant-Formula-Sales-to-Costco-Throughout-Canada
Recent Posts
link to Who Makes Kirkland Wipes (Baby, Makeup, Flushable, Cleaning, Sanitizing)
Do you know who makes Kirkland baby wipes, cleaning wipes, makeup wipes, facial wipes, flushable wipes, or disinfecting wipes? this is one of the questions our readers ask a lot. Well, we´ve got you...
link to 6 Tips for Keeping Your Baby Warm While Camping (That Actually Work)