Do you know who makes Kirkland baby wipes, cleaning wipes, makeup wipes, facial wipes, flushable wipes, or disinfecting wipes? this is one of the questions our readers ask a lot. Well, we´ve got you covered.
So, who makes Kirkland wipes? Kirkland wet wipes are produced in the United States by the manufacturer Nice Pak. The main role of Nice Pak is to create innovative and eco-friendly sanitization solutions. Kirkland wipes are one of many products that Nice Pak distributes across the USA to Costco.
As the leading company in sanitary wet wipes, Nice Pak is a trusted brand. They have been the direct partner of Costco for several years, although many people acknowledge Kirkland or Costco as the manufacturer instead.
Who Makes Kirkland Wipes?
Nice Pak is the manufacturer of Kirkland wipes, although their name is not directly associated with the wipe remotely anywhere.
Nice Pak is partnered with Costco to produce top-quality, sanitary wet wipes. This wet wipe company is recognized globally as one of the most successful sanitation companies.
Costco and Nice Pac have been in a very successful partnership for several years. Nice Pak produces high-quality health products, and Costco -or Kirkland- receives the credit.
This great partnership works out for everyone!
Read also: Who Makes Kirkland Brand Paper Towels?
Are Kirkland wet wipes made in China?
Costco makes Kirkland wet wipes in the United States and not in China. This misconception is common since many Kirkland products come from China.
Kirkland wet wipes are one of the many exceptions.
Who Is The Manufacturer Nice Pak?
Nice Pak is a global leader in sanitation innovation who believes in sustainability, good health, and a clean environment. By maintaining an environmentally conscious mindset, this wet wipe brand continues to push the boundaries of cleanliness.
Kirkland wet wipes are biodegradable. That means your wet wipe will decompose after element exposure.
The amount of non-biodegradable wet wipes ending up in landfills is outrageous. Nice Pak significantly reduces this amount by creating a wipe that biodegrades itself.
Where are the Nice Pak wet wipes manufacturing plant located?
The headquarters of Nice Pak is in Jonesboro, Arkansas. In addition to being the headquarters, the Jonesboro location is a manufacturing plant continuously expanding its production.
There are six manufacturing plants total and two distribution plants. Three main manufacturing plants spread across the mainland United States in Arkansas, Indiana, and New York.
There are also three international manufacturing facilities. Two of these facilities are in the United Kingdom, and the final facility is in Magdeburg, Germany.
There are an additional two distribution centers located in the Northern United States. One of the distributors is in Plainsfield, Indiana and the other is in West Nyack, New York.
These northern distribution centers assist in overseas shipments and distribution of mainland orders.
How are Kirkland wipes distributed?
Typically, consumers purchase their wipes from Costco, but you can also order Kirkland wipes online in bulk.
Kirkland wipes ship their wipes from USA Costco manufacturing plants across the mainland United States using free UPS standard shipping.
Shipping may cost additional to ship to other places like Alaska, Hawaii, and Puerto Rico. Mainland and overseas customers can choose express shipment on any order for an additional charge.
Does Nice Pak produce good products?
Nice Pak produces top-quality sanitation wipes that are great for sensitive skin. There are no harmful additives like alcohol or dyes.
Kirkland wipes have only natural ingredients like aloe and chamomile to make your skin smooth and fresh.
Costco markets their Kirkland wet wipes for babies, but their minimal ingredient wipes are great for people of all ages. The natural ingredients in Kirkland baby wipes are 100% hypoallergenic, and they treat damaged skin.
Nice Pak products also moisturize your skin while sanitizing.
Click the link to Amazon to buy Kirkland Baby wipes, Makeup Wipes, and Cleaning Wipes
Why are Nice Pak wet wipes worth buying?
The Nice Pak wet wipes are worth buying because of their high quality. The all-natural ingredients make Nice Pak the go-to brand for a gentle clean.
Nice Pak considers consumers from start to finish through the whole crafting process.
You receive the same sanitation benefits from the competitor brand without sacrificing your skin. Nice Pak's wipes do not have alcohol which means they will not dry your skin.
Moisturizers and natural ingredients promote smooth, supple skin.
How are Nice Pak wet wipes produced "zero waste"?
Kirkland wet wipes are biodegradable, which means they are a zero-waste product. Nice Pak achieved this by using Tencel as their base for these sanitary wipes.
Tencel is a 100% plant-based material that is the main component responsible for Kirkland wipes biodegradability. The fibers are ultrafine and ultrasoft.
Conclusion
Nice Pak is a company dedicated to the health and safety of its consumers. Costco has partnered with Nice Pak to produce Kirkland wet wipes.
Nice Pak supplies consumers across the mainland United States with high-quality sanitary wipes at an affordable price.
Several manufacturing facilities across the United States make the distribution process easier for these high-demand wet wipes.
As advocates for better health, Nice Pak has worked hard to create a sanitary wipe without harmful additives. All Kirkland wipes use the ultra-soft fiber, Tencel.
---
Here are some of my favorite services, products, and Stores
There are affiliate links, so if you do decide to use any of them, I´ll earn a small commission. But in all honesty, these are the exact what I use and recommend to everyone, even my own family.
To see all my of most up-to-date recommendations, check out this resource that I made for you!
BEST Of The Best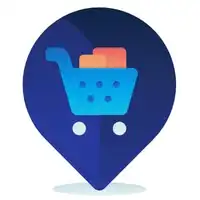 References
https://www.costco.com/kirkland-signature-baby-wipes-fragrance-free%2C-900-count.product.100801219.html
Recent Posts