Do you know who makes Kirkland Diapers? this is one of the questions our readers ask a lot. Well, we´ve got you covered.
Costco seems to be slipping a little bit lately. The Kirkland Signature private label has always been a pretty secretive label, as far as who the real production company is behind it. However, it was recently made pretty obvious that Barton 1792 is behind Kirkland Signature Bourbon.
So, who makes Kirkland diapers? Kimberly-Clark is the manufacturer behind Kirkland Signature diapers. As a side note, Kimberly-Clark is also responsible for Huggies diapers, a big-name brand that has always been a dependable product for millions of parents.
It speaks volumes in the positive category for Kirkland Signature diapers that they have secured a partnership with a respectable manufacturer within the industry.
Kimberly-Clark is also responsible for common household names like Kleenex and Scott.
How Do Kirkland Signature Diapers Stack Up?
Kirkland Signature diapers have a lot going for them when it comes to price. You can expect to get a box of size 1, 192-count diapers for $32.99.
That's a lot of diapers for an extremely good price, however, are they worth the purchase?
The loudest voices of opposition seem to center on Costco's opaque information on the health standards for Kirkland Signature Diapers.
What we do know is that they are free of elemental chlorine, latex, fragrances, and lotions.
Considering the sensitivity of a baby's skin, information on the materials that go into diaper design is pretty essential.
As for right now, Costco is completely silent on the issue of phthalates, which are chemicals that increase the durability of particular types of plastics.
Some scientific studies have linked Phthalates with certain skin allergies and negative reactions, along with eczema.
There are currently over 7,000 online reviews concerning the efficacy of Kirkland Signature diapers. That's a pretty significant pool to draw from and the average rating comes out to 4.7 out of 5 stars. 
They're considerably absorbent, well-lined, and comfortable with a snug, leak-free fit, and have a growth indicator to let you know when it's past time to upgrade to a larger size.
Speaking of which, Costco sells them in several size groups as well.
| Size | Weight |
| --- | --- |
| Size 1 | 0 – 14lbs |
| Size 2 | 12 – 18lbs |
| Size 3 | 16 – 28lbs |
| Size 4 | 22 – 37lbs |
| Size 5 | 27 – 37lbs |
| Size 6 | 37lbs + |

Kirkland Signature Diapers falls between Cuties and Mama Bear Gentle Touch, as far as absorption is concerned, and lands higher on the curve for leakage protection. 
The comfort rating and durability are where Kirkland Signature truly excels, blowing the rest of the competition away in most comfort ratings and studies.
You can expect these diapers to really last and remain comfortable throughout.
As aforementioned, Costco is very tight-lipped on the eco-friendly nature of their diapers, and they remain on the bottom of most scores in health and environmental.
That's not necessarily because they're unhealthy or not environmentally friendly, but because Costco refuses to release any info on it.
As far as cost versus value is concerned, you won't find a more durable and comfortable diaper with above-average moisture absorption and leakage protection for this price.
Like most deals cut by Costco, this one is very hard to beat.
Kirkland Diapers Size Chart
Kirkland Signature Diapers Cost Comparison
Kirkland Signature diapers will run you $32.99 for 192 diapers, which comes out to $0.17 per diaper. A comparable bulk-buy would be Huggies, 258-count diapers for $84.99, which comes out to $0.33 per diaper.
Pampers sells a 252-count of diapers for $53.11, which comes out to $0.21 per diaper. Lastly, Mama Bear Gentle Touch sells a 196-count bulk diaper package for $29.99, which comes to $0.15 per diaper.
Ultimately, Mama bear Gentl Touch comes out on top, however, consistency with durability and comfort falls behind the rest of the pack.
There's no doubting the attractiveness of that many diapers for such a low cost. Normally, you would expect a shoddy product with very little reliability for that kind of cost.
Fortunately, that's not the case with Kirkland Signature Diapers.
Those who have had children can tell you that diapers are one of the most expensive parts of having a baby. Until they're potty trained, they can burn through a pack of diapers in a hurry.
Kirkland Signature Diapers are crucial because they're a quality product at such a low cost, allowing families to be secure in the fact that they can buy so many, at a great cost, and know that they're reliable.
Final Word
Kirkland Signature Diapers are produced by Kimberly-Clark, which has an excellent record that extends for over a century and a half of providing paper and bathroom-type products.
Costco loves to secure great deals with big-name brands before passing on those savings to members.
Once again, Costco found a solid and reliable product to market under its own, private label. Of course, that's what makes them one of the top five retailers in the country.
---
Here are some of my favorite services, products, and Stores
There are affiliate links, so if you do decide to use any of them, I´ll earn a small commission. But in all honesty, these are the exact what I use and recommend to everyone, even my own family.
To see all my of most up-to-date recommendations, check out this resource that I made for you!
BEST Of The Best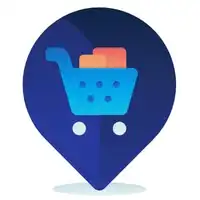 References
https://www.whichdiapersarethebest.com/costco-diapers-review/
Recent Posts