Do you know if Johnsonville Stadium brats are gluten free? this is one of the questions our readers ask a lot. Well, we´ve got you covered.
It's the perfect time of the year for a barbecue or to get the grill out, and you have your gluten free buns and sides at the ready, but you need a gluten free sausage.
Johnsonville is the number one sausage brand in the U.S, with over 70 different kinds of brats, sausages, and other meat options on offer.
But are Johnsonville brats gluten free? Yes, Johnsonville Stadium Brats are completely gluten free and are made with ingredients that do not contain any gluten. This makes them a safe barbecue choice for those with Celiac disease or another gluten intolerance. All of Johnsonville's products are gluten free except for meatballs, fresh and smoked beer brats, and the teriyaki flame grilled chicken.
The following will explore which products from Johnsonville are gluten free, the ingredients, and how to prepare them.
What is Johnsonville?
Johnsonville is the most popular American sausage brand, with over 70 different kinds of sausages and other meat products available.
Johnsonville sausages are available in all 50 U.S states and over 45 countries internationally, including Canada, Mexico, China, Japan, Korea, Singapore, and the Philippines.
Johnsonville began in 1945 as a small-town, family-owned butchers' company in Wisconsin, named after the town it was started in.
To this day the company is still privately and family-owned and operated, and all products sold in the U.S are made in the company's facilities in the Midwest.
The family butchers began using premium cuts of pork, spicing, and a better grinding technique to cook their signature sausages. In 1970, Johnsonville sausage became available throughout all of Wisconsin, and in the 1980s became a nationwide phenomenon.
Johnsonville now has around 3,000 team members, but still has the same values and work ethic that it did as a small family business.
Read also: Are Kirkland Brats Gluten-Free? (Explained!)
What Are Johnsonville Stadium Brats?
Johnsonville's Stadium brats are pre-cooked bratwurst sausage links and are therefore easy to heat up on the grill, stove, or microwave.
A package of these brats are perfect for a backyard barbecue, picnic, or camping trip, to easily serve up a stadium-style treat.
Are Johnsonville Stadium Brats Gluten Free?
Yes, Johnsonville Stadium Brats are 100% gluten free and are not made with any ingredients that contain gluten.
As well as the Stadium Brats, most of Johnsonville's other brat varieties are gluten free too, including the original brats and cheddar brats.
What Are Johnsonville Stadium Brats Ingredients?
Johnsonville encourages consumers to always check the packaging label before eating to make sure the ingredient list and nutritional and allergy information are up to date.
Stadium Brats are made with 100% premium pork.
They are gluten free and dairy free, and contain no artificial colors or flavors, and have no filters.
Stadium Brats have 9g of protein per serving.
The complete ingredient list includes:
2% or less of these ingredients:
Salt
Potassium lactate
Corn syrup
Dextrose
Spices
Natural flavors
Sodium phosphate
Sodium diacetate
Lemon juice powder
Beef collagen casing
What Food Does Johnsonville Produce?
Johnsonville's offer a large number of sausage and meat products in various flavors, including:
Fully cooked links (Stadium, cheddar, smoked, beer, spicy, chili cheese)
Italian sausage (mild, hot, sweet, cheese)
Rope sausage (Polish, three cheese, smoked, Korean style BBQ, black pepper)
Flame grilled sausage (original, Italian, spicy)
Fully cooked breakfast sausage (original, Turkey, Vermont maple)
Ground sausage (Italian, taco, sloppy Joe, chorizo)
Sausage strips
Fresh breakfast sausage (French toast, brown sugar, and honey)
Brats (original, firecracker, BBQ, cajun, cheddar, beer, chorizo)
Grillers (Swiss and mushroom, cheddar and bacon, steakhouse onion)
Frozen breakfast sausage
Chicken and turkey sausage (smoked, cheddar, apple, cajun)
Naturals
Summer sausage (original, beef, garlic)
Meatballs and slices
Which Johnsonville Foods Are Gluten Free?
Johnsonville states that all of their products are gluten free and made with ingredients that do not contain gluten, except for the meatballs, fresh and smoked beer brats, and the teriyaki flame grilled chicken.
This means that almost all of the menu and most of the sausages are completely gluten free, offering consumers a wide range of choices for gluten free options.
Many of the sausages are also dairy-free, and Johnsonville claims that all of their products are made in facilities which are both peanut-free and nut free.
How Do You Cook Johnsonville Stadium Brats?
Johnsonville stadium brats are easy to cook in around 10 minutes or less on the grill, microwave, stovetop, or air fryer.
The sausages are pre-cooked and so they just need to be heated all the way through and browned to your liking.
Grill: preheat the grill to a medium-low heat, then grill the brats for up to 12 minutes, until completely heated through, turning the links often to ensure they are evenly browned.
Stovetop: boil a pan of water. Put the brat links in the pan, cover, and cook for around 8 minutes so that the sausage is heated all the way through.
Microwave: put the sausage onto a microwaveable plate and cover. Put the microwave on a high heat for around 30 seconds until cooked all the way through. Leave sausages to stand for 1 minute.
Air fryer: set at a temperature of around 350 degrees Fahrenheit. Place the sausages in a layer in the basket. Air fry them for up to 6 minutes so that they are heated through and browned, turning once.
---
Here are some of my favorite services, products, and Stores
There are affiliate links, so if you do decide to use any of them, I´ll earn a small commission. But in all honesty, these are the exact what I use and recommend to everyone, even my own family.
To see all my of most up-to-date recommendations, check out this resource that I made for you!
BEST Of The Best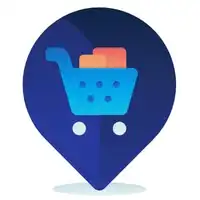 References
https://www.johnsonville.com/products/stadium-style-brats.html
https://www.johnsonville.com/product-faqs.html
Recent Posts