Have you ever asked yourself or your friend if Johnsonville's original brats are gluten free? Well, you are at the perfect place to find the answer to such a question.
Johnsonville is a food company that produces a range of sausage products. These items include link, rope, fully cooked, breakfast, brats, and breakfast sausage varieties.
So, are Johnsonville original brats gluten-free? Yes, Johnsonville's original brats are gluten free. Many Johnsonville sausage products are naturally gluten free. This includes nearly all products currently on offer by Johnsonville in retailers across the United States. 
Johnsonville provides nutritional information and ingredient list on product labels, as well as on the Johnsonville website.
Which Johnsonville Brat flavors are Gluten-Free?
Johnsonville makes brat sausages that come in a variety of flavors, sizes, and types. These flavors of Johnsonsville's Brat sausages are gluten free.
Original
Hatch Green Chile
Firecracker
Queso with Pepper Jack Cheese
Jalapeno and Cheddar
Irish O'Garlic
Hot 'n Spicy
Grilling Chorizo
Cheddar Cheese and Bacon
Johnsonville takes pride in providing bold and big flavor. Limited Edition flavors are introduced frequently and are generally gluten free, unless the flavor contains beer.
Which Johnsonville Brat flavors contain ingredients with gluten?
Only a few Johnsonville products contain ingredients with gluten. These include meatballs, fresh and smoked beer brats, and the Teriyaki Flame Grilled Chicken.
What other Johnsonville products are Gluten-Free?
Almost all products produced by Johnsonville are naturally gluten free. These include: fully cooked sausage links, italian sausage, flame grilled, ground sausage, and more. Johnsonville has many more gluten-free options in their product catalog.
Read also: Are Johnsonville Stadium Brats Gluten Free? (What To Know)
How do you cook Johnsonville Original brats?
Johnsonville brats can be cooked in a variety of ways.
Oven
Here are the steps to cook Johnsonville Brat sausages in a conventional oven
Pre-heat the oven to temperature indicated on sausage packaging. Temperatures range between 350 to 425 degrees Fahrenheit.
Place sausages in a coated shallow baking pan. You can use parchment paper, aluminum foil, or cooking oil spray.
Bake sausages for 10-12 minutes or until sausages reach an internal temperature. Turn the sausages halfway through cooking time to ensure even searing.
Stove
Cooking Johnsonville brats on the stove can require different skills than other cooking methods as to take care not to overcook the brat. Here are the steps to cooking Johnsonville Brats on the stove
Grease skillet with cooking spray or other oil of choice. Use proper technique to ensure the pan is well greased.
Add sausage to the skillet.
Cook the sausage over medium-high heat until browned. Make sure to turn the sausages periodically.
Add half a cup of water, cover the pan, and simmer for 12 minutes.
Check internal temperature to ensure it has reached 165 degrees Fahrenheit.
Microwave
Using the mircrowave to prepare fully cooked sausage is a quick and convenient way to get protein and flavor on the plate! Remember, this cooking method is only recommended for fully cooked sausage varieties, so Brats may not be suitable.
Here are the steps to prepare fully-cooked Johnsonville products in the microwave:
Remove fully-cooked sausage from Johnsonville packaging.
Place sausage on microwave safe plate.
Cover sausage with a paper towel or other microwave safe cover.
Place in microwave and cook 30-35 seconds.
Remove from microwave and let cool one minute.
Grill
Sausage is one of the easiest meats to grill.
Here are the steps to grill Johnsonville Brat sausages:
Heat your grill to medium low heat. When grilling sausage, Johnsonville recommends grillers cook "low and slow" to avoid fire flares that may burn the sausage. Cooking "Low and Slow" (which simply means you cook the sausage over indirect heat for a long period of time) enhances the flavors.
Using grilling tongs or forks to place the sausages directly onto the grill.
Cover the grill.
If using uncooked Brat sausages, cook time is about 15-20 minutes. If the sausage is fully cooked, cook time is about 10-12 minutes.
Do I need to decase Johnsonville Brat sausages before cooking and/or eating?
Removing the sausage casing can be a great way to find new ways and recipes that incorporate Johnsonville Brat sausages.
The easiest way to decase a sausage is to do so when the sausage is still uncooked. Johnsonville recommends freezing sausages for about 15-20 minutes prior to decasing, which helps the filling to not stick to the casing during removal.
Here are the steps to decasing a Johnsonville sausage:
Gently pierce the sausage with a knife (just enough to pierce the casing) and slice end to end.
Flip the sausage and slip the casing down
If the sausage is already partially cooked, simmer the sausage in hot water.
Remove sausage in place in cold water to stop cooking.
Pat dry. Slice the casing and slide off the sausage.
If grilling Brats, you want to avoid poking or piercing the casing. Piercing the delicate casing can release cooking juices that make the Brat exceptionally moist and flavorful.
Where can I find Gluten-free Johnsonville brats?
Johnsonville brats are available at a variety of grocery stores nationwide. Johnsonville's website has a product locator tool that users can utilize to determine what Johnsonville products are in stock at local retailers.
Certain items, like summer sausages, can be purchased on the Johnsonville website shopping portal, Marketplace. Also available in the Johnsonville Marketplace are sampler sets and accessories such as specialty mustards.
Recap
If you are looking for a bold and flavorful Brat for your next dinner or cookout, Johnsonville can provide you with a variety of gluten free options.
In fact most of the Johnsonville sausage offerings are naturally gluten free.
Nutrition info, including gluten content and ingredient lists can be found on product packaging and at Johnsonville's website.
---
Here are some of my favorite services, products, and Stores
There are affiliate links, so if you do decide to use any of them, I´ll earn a small commission. But in all honesty, these are the exact what I use and recommend to everyone, even my own family.
To see all my of most up-to-date recommendations, check out this resource that I made for you!
BEST Of The Best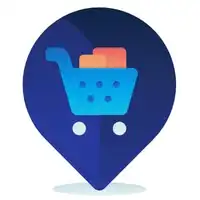 References
https://www.johnsonville.com/product-faqs.html
https://www.johnsonville.com/products/locator.html
Recent Posts