Have you ever asked yourself or your friend if Johnsonville Cheddar brats are precooked or fully cooked brats? Well, you are at the perfect place to find the answer to such a question.
Johnsonville Cheddar brats taste amazing and if you've only just sampled them at a friend's house, you're probably looking forward to bringing that deliciousness to your own home.
So, are Johnsonville Cheddar Brats precooked? No, Johnsonville Cheddar brats are not precooked or fully cooked brats and therefore not ready for any menu. However, some of Johnsonville's Cheddar varieties certainly do come precooked, they are smoked sausages—not bratwurst. Don't despair, however, as you can cook them up in 3 to 5 minutes and a 12-minute simmer and once the middle is 160 degrees, you're ready to eat some seriously delicious brats!
Today we'll tell you a little more about Johnsonville Cheddar brats so that you'll be good and ready when it comes time to introduce them to your pan or your grill.
We'll also touch briefly on other Johnsonville Cheddar offerings which are cooked already, just in case you might like that option! Without further ado, let's talk about Johnsonville cheddars!
What do you get in the package?
While they are not precooked, with so little time required to change that fact, it's actually kind of a pleasure to really see what you are getting.
Johnsonville Cheddar brats are quality food, and you can see it just looking at them. The thing is the ingredients stack up well with what you are seeing and that's always a pleasure!
Among its ingredients, you'll find prime cuts of pork, with pasteurized and processed cheddar, pork broth, and even fruit and vegetable juices that help to really bring out that unique flavor.
Lemon juice, for instance, helps to give them that tangy zing that you love, but you've also got basics like salt, paprika, and even milk in those sausages.
Add in that YOU get to be the one that cooks them, you won't have to worry about ending up with a sub-grade sausage. You can marinate it, pan fry it in a little beer, and then grill it — it's all up to you.  
They're excellent brats and if the online reviews are to be believed, a lot of folks have been coming back for seconds and thirds!
Read also: Are Johnsonville Cheddar Brats Gluten Free? (Answered!)
Johnsonville Beddar Cheddar is INDEED precooked
While they aren't brats, if you're just craving a cheddar sausage then Johnsonville's 'Beddar Cheddar' might be a good fit between brats.
Beddar Cheddar is one of Johnsonville's popular varieties, which comes precooked and there's even a ring of cheese ready to enhance their flavor to the cheesy specifications that you've had in mind.
These are well worth checking out if you need to sate a craving 'on the quick' Technically, most bratwurst around the world is sold uncooked – it's just sort of expected from a nice German Bratwurst – but since we're on the subject of cheddar we thought it would be nice to share.
Johnsonville's spicy Jalapeno Cheddar
If you want your cheddar fix and you like a little spice in your life, then it might interest you to know that another of Johnsonville's cheddar options comes precooked, and technically, you might say that they heat themselves.
Johnsonville's Jalapeno Cheddar smoke sausage comes in fully cooked and uncooked varieties, which makes jalapeno fans out there happy folks, indeed.
You get diced jalapeno and green bell peppers in your sausage, but a delicious addition of cheddar to help cool down the heat so it's all about the flavor.
If you want the uncooked variety, the name is virtually the same, except for the addition of an ampersand, so they'll be listed as 'Johnsonville's Jalapeno; cheddar" and you'll immediately see that you'll be doing all of the cooking.
If 'cheddar and pepper' sausages are your favorite, then get some cooked and uncooked, and that way you can have an instant or a slow-cooked sausage — whatever you happen to be craving at the time!
Read also:
What is the best way to cook Johnsonville Cheddar brats?
There are different ways to go about it. If you are pan frying them, you can simply use a little cooking spray or oil to fry them on a medium-high heat for 3 – 5 minutes, at which point you should reduce the heat to a medium-low and simmer them in half a cup of water or even beer, if you like.
Let them simmer covered for approximately 12 minutes and they should be just about perfect, though if you have a meat thermometer then you can check the middle – you're looking for 160 degrees as a sign of perfectly cooked Johnsonville cheddar brat.
After that, they are ready to serve but keep in mind you can also simply marinate them either briefly or even overnight and then just grill them up outside on a nice, sunny day.
They'll soak up the flavors that you like and that gives you the freedom to make those quality brats even better and uniquely your own!
Just be sure to share with some good friends, because a good bratwurst grill is the stuff that some of the best summer memories are made of.
Read also: Are Johnsonville Stadium Brats Gluten Free? (What To Know)
In conclusion: Standard cheddar is uncooked, but Johnsonville gives you options!
While the standard Johnsonville Cheddar brats are uncooked, that's a pro for those who love a good grill or really like to personalize their brats to perfection.
Also, Johnsonville offers a variety of cheddar sausages, including options such as 'Beddar Cheddar' which is precooked for your convenience, and 'Jalapeno Cheddar' which you can get either way.
You'll still have to cook your Johnsonville Cheddar brats but let's face it – they're definitely worth the effort!
---
Here are some of my favorite services, products, and Stores
There are affiliate links, so if you do decide to use any of them, I´ll earn a small commission. But in all honesty, these are the exact what I use and recommend to everyone, even my own family.
To see all my of most up-to-date recommendations, check out this resource that I made for you!
BEST Of The Best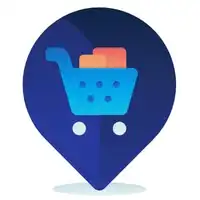 References
https://www.johnsonville.com/products/cheddar.html
Recent Posts