Have you ever asked yourself if Fulfil Protein bars are good for Weight Loss? Well, we´ve got you covered.
Not all protein bars are created alike, and unfortunately, many of them aren't even all that good for you. Luckily, there are some brands out there that provide plenty of healthy and delicious ingredients while keeping you feeling full and in control of your weight loss journey.
So, Are Fulfil Protein Bars Good For Weight Loss? Yes, Fulfil Protein Bars are a great example of a wholesome, healthy snack that is low in sugar, carbs, and calories, providing anyone trying to lose weight with a delicious on-the-go option. 
Are Fulfil Protein Bars Good For Weight Loss
Fulfil Protein bars are loaded with tons of healthy ingredients and vitamins that your body needs while wrapping it up in a great-tasting little package. Each of these protein bars contains 15g of Whey protein, 160 calories, Vitamins A, C, E, B6, and B12, and just 1 gram of sugar with no added sugars.
These specific protein bars are not only great for increasing your protein consumption but are ideal for anyone looking for a quick product to grab that can help you feel full throughout the day while keeping your calorie count under control, tremendously helping in weight loss.
Read Also: Are Gatorade Protein Bars Good for You (The Truth Explained!)
Why are Fulfil Protein Bars Good For You?
While we summed this up in a short snip-it above, there are a bunch of reasons we feel you should keep a box of Fulfil protein bars on hand at all times when you are trying to lose weight.
Below is a more detailed list of the top benefits of Fulfil protein bars and why they are a good choice for anyone on a diet.
High in Protein
We are all aware that protein is the key ingredient used to help develop lean and sculpted muscles in combination with exercise and a healthy diet, but did you know it is also a natural appetite suppressant that keeps you feeling fuller longer.
Increased protein consumption can also help control hunger pains and cravings by up to 60%, according to some studies.
Protein is also essential for the body to create the energy you need to get through the day and increase your activity levels.
High in Essential Vitamins
A lot of protein bars out there are labeled as "healthy options" when one of the only beneficial ingredients in the entire thing is protein.; this is not the case for Fulfil Protein Bars.
These bars provide you with a whole slew of beneficial ingredients, nutrients, and vitamins that are going to help you lose the weight you are struggling with, in a healthy way.
Vitamin A 188mcg (20% daily recommended amount)- aids in immune system functions, may lower the risk of cancer, supports healthy organ functions, and supports bone health.
Vitamin B6 0.4mg (25% daily recommended amount)- improves mood and decreases depression, aiding in over-eating and stress-induced weight gain. It also promotes brain health and a stronger immune system.
Vitamin B12 0.5mcgs (20% daily recommended amount)- protects your brain and improves focus, improves heart function, and enhances energy levels.
Vitamin C 18mg (20% daily recommended amount)- Supports the immune system, decreases stress and anxiety, and is a powerful antioxidant reducing risks of chronic diseases.
Vitamin E 3mg (20% daily recommended amount)- Combats issues related to bad cholesterol, strengthens your immune system, and treats many skin conditions.
Thiamine or Vitamin B1 0.3mg (25% daily recommended amount)– Improves metabolism by fighting a slow metabolism, full of healthy acids and fibers (aiding in digestion and feeling content), and helps to maintain defined muscle tone.
Riboflavin 0.4 mg (30% daily recommended amount)- Boosts energy for more productive days, promotes healthy growth and development, and increases blood circulation.
Niacin 3.2mg (20% daily recommended amount) – Improves skin functions, helps increase overall energy, and improves mental health, reducing stress and depression symptoms.
Zero Added Sugars
Tons of protein bars claim they are healthy options and ideal for weight loss and performance; however, many of them are not only high in natural sugars but also include added sugars to make them taste sweeter and more appetizing.
Fulfil Protein bars stick to the basics when it comes to taste, utilizing natural flavors.
Disadvantages of Fulfil Protein Bars for Weight Loss
Well, we might have lots of positive things to say regarding Fulfil Protine bars, but nothing can be perfect, and there are some things about this product that is important to point out.
High in Saturated Fats
Anyone on a mission to lose weight should already know that saturated fats are one thing you need to avoid; these fats are known for increasing cholesterol levels that are dangerous for your heart function.
According to the American Heart Society, you shouldn't consume more than 13gs of fat per day to maintain your weight, and even less than that to lose it.
Just one Fulfil protein bar has 4.5g of saturated fat, which is about 1/4 of your allotted amount each day. Not only is this more than you should eat in one sitting, but it is something that should be avoided whenever possible and is not ideal in a health food bar.
Read Also: Are High Protein Bars Good For Weight Loss (Secrets Revealed!)
Contains Artificial Sweeteners
The use of artificial sweeteners in diet foods, or any foods, is a highly debated topic. But, if you are someone who prefers all-natural ingredients and doesn't like consuming "fake" sugars or have an allergy to them, these protein bars do have these ingredients in them, with the most common one being sucralose.
Should You Eat FulFill Protine Bars When Trying to Lose Weight?
Despite the few disadvantages listed above, there is little negative to say about the Fulfil Protine bars, and they seem to be a great snack to grab when you are trying to lose weight as well as keep your energy up and maintain good muscle mass and development.
Summing Things Up
With all of the protein bars on the market today, it can be hard to find ones that really hold up to their promises. Fulfill Protein Bars are one option that seems to really be beneficial for anyone looking to lose weight while still eating something that tastes great.
---
Here are some of my favorite services, products, and Stores
There are affiliate links, so if you do decide to use any of them, I´ll earn a small commission. But in all honesty, these are the exact what I use and recommend to everyone, even my own family.
To see all my of most up-to-date recommendations, check out this resource that I made for you!
BEST Of The Best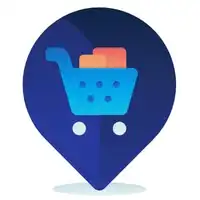 References
https://www.progressivehealth.com/vitamin-chart.asp
Recent Posts