Have you ever asked yourself or your friend what Apple charger replacement policy is? Well, you are at the perfect place to find the answer to such a question.
So, what is apple charger replacement policy? If your Apple charger is not working properly, Apple does offer an Apple brand charger replacement policy, but this policy only covers manufacturing defects. Chargers that show obvious signs of wear and tear are not covered by this policy, but you can upgrade to AppleCare+ for extensive coverage.
In fact, it's pretty rare for an Apple charger to be covered by the replacement policy alone. You will need to read the Apple one-year limited warranty for Apple accessories to really understand all of the stipulations and specifics of this policy.
To learn about just that and more, keep reading. This article fully explains Apple's charger replacement policy and what you need to do to get the charger replaced.
Does Apple Have An Apple Charger Replacement Policy?
All Apple products are covered by a one-year limited warranty. This limited warranty covers all Apple-branded products for up to 365 days after the initial purchase.
Only manufacturing errors and defects are covered by the policy.
If your Apple product is still under warranty and you find manufacturing defects, your item can be replaced.
Your charger may be replaced if it is under warranty and it is not charging your phone properly. This shows there is likely a manufacturing defect that is covered by Apple's policy.
Just like any other warranty, there are terms and conditions to be aware of. It's important that you read these terms to determine if your Apple charger falls underneath the charger replacement policy or if you should just buy a new one outright.
Read also: Apple Battery Replacement Policy (Warranty – Secrets Nobody Is Talking About)
About The Apple One-Year Limited Warranty For Apple Accessories
The Apple one-year limited warranty has the same policies for all of Apple's branded products. Some of the most basic terms include the brand and length of time the warranty is active.
For example, this warranty only applies to Apple-branded products. So, the charger must be an Apple charger specifically, not another brand of chargers designed for Apple phones.
You can purchase the Apple charger from a third party. As long as it is an Apple product, it is covered.
Secondly, this limited warranty, as its name suggests, only covers the first year of purchase. The warranty begins the very first day you purchase the product.
As soon as it has been more than a year since you purchased the charger, it is no longer covered by the one-year limited warranty.
Another major term to understand about this warranty is that only certain defects are covered. Apple's one-year limited warranty only covers manufacturing errors and defects.
If you accidentally break your charger, it is not covered by this warranty, and it will not be replaced.
To break it down, the three most important terms to understand about the one-year limited warranty are that it only applies to Apple-branded products, lasts for a year, and covers manufacturing defects. If your charger does not meet all three of these stipulations, it is not under an active warranty and will not be replaced.
Read also: Apple MacBook Replacement Policy (Service, Repairs – Secrets Nobody Is Talking About)
But Wait, There's A Catch
At first, you might think that this warranty covers a lot. Although it does with certain products, this isn't really the case for chargers. As you likely know from personal experience, chargers easily get dirty and damaged, even when they work properly.
This dirt and damage are almost always caused by frequent use.
Unfortunately, the Apple one-year warranty does not cover chargers that show any physical or external signs of damage.
Even if your charger is not working properly due to a manufacturing error, Apple will not replace the charger if there are outward signs of damage.
Unless your charger does not work straight out of the box, there is a chance that you will damage the outside of the charger within the first year, rendering the one-year limited warranty inactive on your charger.
What About AppleCare+?
Because there are so many stipulations regarding the one-year limited warranty, you may be wondering about AppleCare+. AppleCare+ offers extensive coverage and covers wear and tear.
What this means for your charger is that your charger is more likely to be fixed or replaced if you have AppleCare+ than if you only have the one-year limited warranty.
The downside of AppleCare+ is that you will have to pay for it. At least it will cover all of your Apple products, not just your charger.
AppleCare+ lasts for two years after purchase, and you get 2 incidents per year covered plus other benefits.
How To Replace Apple Charger
If you believe that your Apple charger is under warranty and can be replaced, make an appointment with a Genius Bar or an Apple-approved service provider.
Making an appointment is much more convenient than showing up and having to wait at the store.
At the time of your appointment, bring your charger and the original receipt to prove the date of purchase. It's also a good idea to bring in the original box if you have it, but it is not absolutely necessary.
An Apple Genius will inspect your charger to determine if it is covered by your warranty. The stipulations for the one-year limited warranty and AppleCare+ warranty are different.
If the Apple Genius determines that your charger is faulty due to a manufacturing error, they will replace it.
However, it will not be replaced if you only have the one-year limited warranty and the charger has obvious physical damage on the outside. If you have AppleCare+, it will be replaced regardless.
Final Thoughts
Apple offers an Apple charger replacement policy. All Apple chargers are covered by a one-year limited warranty, but you will not be able to get your charger replaced if it shows any signs of wear or tear on the outside.
With AppleCare+, wear and tear are covered in addition to manufacturing defects.
If your Apple charger is not working properly, you can take it to an Apple store to be evaluated. If the charger is covered by a warranty, it may be replaced.
Because of the rules and stipulations, not all chargers will be covered, unfortunately.
---
Here are some of my favorite services, products, and Stores
There are affiliate links, so if you do decide to use any of them, I´ll earn a small commission. But in all honesty, these are the exact what I use and recommend to everyone, even my own family.
To see all my of most up-to-date recommendations, check out this resource that I made for you!
BEST Of The Best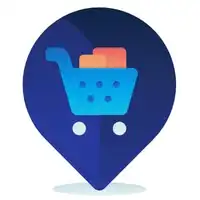 References
https://www.apple.com/legal/warranty/products/accessory-warranty-english.html
Recent Posts