Do you know what America´s Best replacement glasses is? this is one of the questions our readers ask a lot. Well, we´ve got you covered.
If you wear glasses, you have probably experienced a broken pair or two throughout your lifetime. Luckily, if you purchase your glasses through America's Best, they have some excellent replacement policies in place.
So, under what circumstances will America's Best replace your glasses? Firstly, your glasses are automatically covered under a one-year manufacturer's warranty. This means that your glasses are guaranteed to be without defects regarding the workmanship or materials. If your prescription changes within 60 days of your eye exam, America's Best will also replace your lenses for free. Lastly, you can purchase additional protection plans for covered replacements.
The rest of this article is going to discuss the America's Best glasses replacement policies in detail, including what you need to do to take advantage of them and just what is covered.
What is the default America's Best replacement policy?
When you purchase a new pair of America's Best glasses, they automatically come with a manufacturer's warranty that lasts one full year.
This warranty includes coverage for any breakage that occurs due to the fault of the manufacturer.
So, if your frames are weak or not put together correctly, or if the material is somehow defective, these breakages will be replaced at no charge to you.
The manufacturer's warranty does not cover breakage due to everyday wear and tear, which includes scratches or other accidental breakages.
What is the 60-day prescription guarantee?
We all know how finicky our eyeglass prescriptions can be.
There is nothing worse than purchasing a brand new pair of glasses, only for your prescription to change within a few short months! Luckily, America's Best has you covered.
If your prescription changes within 60 days of the eye exam you receive at America's Best, they will replace your lenses for free.
However, keep in mind that the new lenses you receive must be the same style and type as the lenses you are replacing.
You cannot use the replacement as an opportunity to upgrade the lenses, even for an additional cost.
Read also: Costco Glasses Warranty Policy (Full Policy Explained!)
What is covered by the protection plan?
If you would like a bit more coverage than the standard manufacturer's warranty, America's Best offers a one year protection plan that you can purchase for a low additional cost upon purchasing your glasses.
This plan covers the breakages that the manufacturer's warranty does not: accidental breakage, excessive scratching, breakage due to normal wear and tear, etc.
If you are worried about your glasses breaking, this can be well worth the additional cost to add it on to your warranty.
With the protection plan, you are entitled to one replacement of broken glasses throughout the year after purchase.
Luckily, these protection plans can easily be added to your glasses purchase.
Is there a special kid's protection plan available?
Yes, there is! America's Best recognizes that kids will be kids, and children are obviously more likely to break their glasses than an adult.
With the KidsGear Breakage Protection plan, you can be sure that your child's glasses will be covered if they get broken on the playground or elsewhere.
This plan is for children under 13, and it includes scratch resistant coating on the lenses. For children under 13, polycarbonate lenses are also automatically included for extra protection from breakage.
How can I add a protection plan?
Luckily, adding a protection plan to your glasses purchase is super easy! Simply ask your America's Best associate upon purchasing your glasses, and for a low additional cost, you will be able to add the one year protection plan onto your glasses.
If you purchase two pairs of glasses alongside a special lens package, the protection plan will automatically be added onto your purchase.
Since America's Best offers lots of deals on buying two pairs of glasses at a time, this is a steal!
If you do not wish to upgrade your lenses to one of the special lens packages, you can add on the Product Protection Plan separately.
How do I get my replacement glasses?
The first thing you should do when you discover you need a pair of replacement glasses is to contact America's Best. They will be able to walk you through the steps of bringing back your broken glasses and receiving a replacement pair.
Luckily, the process is pretty simple.
When you do this, the associate at the store should give you an exact date to expect receiving your new pair of glasses.
Generally, glasses are ready to be picked up within seven to ten business days. You can also always contact the store to find out the exact status of your order.
Read also: Does Walmart Accept Medicare for Eyeglasses? (Medicaid – The Truth!)
Does America's Best cover lost or stolen glasses?
Unfortunately, the America's Best protection plans do not cover lost or stolen glasses. They only cover breakage or damage.
What if I just want to return my glasses?
If you do not need a replacement pair of glasses and you are simply wanting to return your glasses, this is a simple process.
You need to make sure that you have your receipt, as returns will not be allowed without one.
You also must make sure that you bring the glasses back for return within 30 days of the original purchase date.
If you do not have a receipt, or if more than 30 days have passed since you purchased your glasses, then, unfortunately, you will not be able to return them.
Conclusion
So, how do America's Best glasses replacement policies rank for us? We give them a 5 out of 5! There are many different ways you can get faulty or damaged glasses replaced.
Firstly, manufacturer defects are covered under the one-year manufacturer's warranty. Secondly, if your prescription changes within 60 days of your eye exam at America's Best, you get a new pair of lenses for FREE.
Lastly, if you add on a bonus protection plan to your America's Best glasses, you can get additional coverage for a year if your glasses happen to get damaged or excessively scratched.
The only thing that the replacement policy does not cover is lost or stolen glasses.
---
Here are some of my favorite services, products, and Stores
There are affiliate links, so if you do decide to use any of them, I´ll earn a small commission. But in all honesty, these are the exact what I use and recommend to everyone, even my own family.
To see all my of most up-to-date recommendations, check out this resource that I made for you!
BEST Of The Best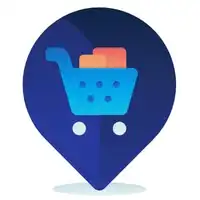 References
https://www.americasbest.com/save-money/protection-plans
https://www.americasbest.com/save-money/warranty
Recent Posts