People ask, what is Amazon's replacement policy for Kindle devices?
If you're looking for a Kindle e-reader, you can count on Amazon to make your book reading dreams come true.
The Kindle is a super handy, electronic reading device that allows you to download e-books, store them, and read them wherever you want.
However, you may wonder if it is possible to return the Kindle to Amazon if you aren't happy with it. Fortunately, Amazon has a standard return policy for "Amazon Devices" and the Kindle falls under it.
So, what is Amazon's replacement policy for Kindle devices? According to Amazon's Kindle replacement policy, customers can easily return their Kindle to Amazon within 30 days of receiving it. However, it must be undamaged and in its original condition. If the Kindle arrived damaged, you also have the option to replace it or get it repaired through Amazon. 
Keep reading to find out about Amazon's return, replacement, and refund policy for the Kindle as well as the warranty it comes with.
Can I return the Kindle to Amazon?
Yes, as long as you are within the 30-day return window after receiving your Kindle, you are eligible for a return and full refund from Amazon.
Making sure the device is still in new condition is essential as Amazon will inspect it before giving you a refund.
Read also: Will Amazon Replace A Broken Kindle (Repairs + Time Frame)
Can You Return an Amazon Kindle For Any Reason?
Yes, there is no strict limitation on why you may or may not return your Kindle to Amazon.
You can give it back for any reason, for instance not enjoying the product, not finding any good books, or not finding it easy to use.
However, if the Kindle was damaged because of the customer's fault or misuse, then you cannot simply return it to Amazon.
Can I Return a Kindle to Amazon That's Been Opened?
Yes, you can return a Kindle even if you have opened the box. However, you must make sure the packaging is still in its original condition.
If the packing was torn or in bad condition, there is a huge chance your return request will be rejected by Amazon.
So, open your Kindle very gently and keep the box safe while you test it out and decide whether you wish to keep the device or not.
Can I Return Kindle books to Amazon?
According to Amazon's Ebook Return policy, you can return a Kindle book within 7 days of your purchase, if you bought it accidentally.
However, if your browsing history indicates otherwise, or if it's been more than 7 days, you can't return the Kindle book and get a full refund.
How Can I Return a Kindle to Amazon?
If you want to return your Kindle to Amazon, you can do so by following these simple steps:
Log in to your Amazon Account.
Go in the Accounts; Lists section and then select Content; Devices.
Now, go to the Returns Center section and print out a mailing label
Prepare the packaging of the Kindle. Put it inside the original packing and stick the label on it.
Now, you can ship it back on the provided address.
What happens if the 30-day window has passed?
If you return the Kindle after the 30-day return window, Amazon has the right to charge you a 20% restocking fee.
Depending on the case, Amazon might not process the refund request after 30 days have passed.
Read also: Amazon Return Policy Opened Electronics? (Secrets Nobody Is Talking About)
Is there an Amazon Kindle Warranty?
All Amazon Kindle devices come with a 1-year warranty on new as well as refurbished items. This means your device will be replaced or repaired by Amazon in case of a mechanical or electrical failure, including electrostatic discharge, a broken Kindle frame, battery issues, and more.
Keep in mind, that the Kindle warranty also varies according to each country. You can even purchase an extended warranty for your Kindle device.
Will Amazon Replace a Dead Kindle?
If you have a damaged or dead Kindle, Amazon will replace it for free as long as the warranty is still applicable.
Customers can get in touch with customer service, explain the issue with their device, and have a new one shipped to their place.
You can return the broken Kindle device to Amazon within 90 days.
What Type of Repairs Does Kindle Warranty Cover?
Most damage repairs are covered by the Amazon Kindle Warranty. This includes the following issues:
Broken screen
Broken back glass
Water damage
Battery issues
Wifi connection issues
Damaged charging port
Frozen screen
Of course, there could be possible issues that may not be covered by this warranty.
How Can I Claim Warranty on my Amazon Kindle?
To obtain a warrant service for your Kindle, you should contact customer service for information. This information is not fully available on the Amazon website.
After finding out if your Kindle is eligible for the warranty services, you will pack the damaged Kindle and ship it to the provided address.
Remember to use the original packaging or an equally protective one for the Kindle device. Also make sure to remove any personal data, media, software, or other information from the device.
The Kindle will be repaired or replaced depending on the warranty service you get and will be shipped back to you.
What are the Limitations of Amazon Kindle Warranty?
You should know that Amazon's Kindle Warranty will not cover any damage caused by the owner, or a third-party repair shop.
Amazon may not repair the damage caused by you or someone else, but a replacement might be offered to you if the warranty is still valid. You should be able to confirm your Kindle warranty to claim it.
Conclusion
So, now you know Amazon's Return Policy for Kindle readers which makes it possible to return the device within 30 days for whatever reason.
Remember to keep the device in good condition and you'll be able to return it without any issues.
Plus, the Amazon Kindle Warranty is a fantastic option as Amazon will happily replace your device if it has any issues.
We hope this guide was useful and informative for you. Best of luck for your next online purchase!
---
Here are some of my favorite services, products, and Stores
There are affiliate links, so if you do decide to use any of them, I´ll earn a small commission. But in all honesty, these are the exact what I use and recommend to everyone, even my own family.
To see all my of most up-to-date recommendations, check out this resource that I made for you!
BEST Of The Best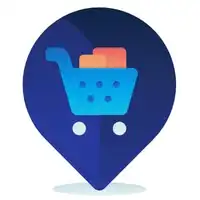 References
https://www.amazon.com/gp/help/customer/display.html?nodeId=201818950
Recent Posts