The cost of a simple battery can vary wildly, even between two brands that are the same size and type, but are the store brand options as good as more expensive brands?
Some store brands are even manufactured by more well-known companies, but who makes Wegmans batteries?
It is not public knowledge who actually makes Wegmans batteries, although other store brands are produced by famous battery companies like Duracell. It is likely that Wegmans is not manufacturing batteries in factories of their own but their supplier has not been revealed.
This article will go into detail about Wegmans and other store brand batteries, including who might make them and how they compare to the name brands that they compete with.
Does Duracell Make Wegmans Batteries?
Wegmans has not revealed who makes the batteries under their store brand, but it is probable that they have a partner supplier, rather than making them in their own factories.
The majority of the store brand products available in supermarkets throughout the country are manufactured by third-party companies on behalf of a store and then released with the store's branding.
The CEO of Costco, Craig Jelinek, has stated that the batteries in their stores, labeled under the Costco brand "Kirkland", are made by the popular battery company Duracell.
It is highly likely that Duracell also produces batteries for other stores, but they have not revealed whether or not Wegmans is one of them.
Even if another company is responsible for the manufacturing of store brand batteries, that does not necessarily mean that all of the products coming out of the factory will be the same quality.
It does, however, instill a bit of faith in the standards that you can expect when buying store brand names.
Read also: Are Kirkland Batteries Good? (Quality, Review + More)
What Kind of Batteries Do Wegmans Sell?
Unlike many other store brand batteries, Wegmans actually has a variety of sizes and types under their own branding.
The majority of the cheaper batteries on the market only come in AA or AAA sizes, but Wegmans sells a lot more.
The Wegmans brand batteries that you can buy include:
Wegmans Batteries Size AA (Alkaline)
Wegmans Batteries Size AAA (Alkaline)
Wegmans Batteries Size 9V (Alkaline)
Wegmans Batteries Size C (Alkaline)
Wegmans Batteries Size D (Alkaline)
Wegmans Watch and Calculator Batteries (Lithium)
Wegmans Hearing Aid Batteries (Zinc)
In most stores, you are a bit more limited in your choices when it comes to buying a D or a 9V battery, but Wegmans have a lot on offer.
Are Wegmans Batteries Good Value?
Wegmans Brand of batteries is certainly cheap, though they are not the most inexpensive that you can find on the market if you compare them to other store brands.
Wegmans AA and AAA batteries are $4.99 for an 8 pack and $11.99 for a family size 40 pack. For comparison, AA or AAA Duracell Power Boost batteries cost $8.99 for a pack of 8, and Energizer Max batteries cost $8.99 for 10.
To compare the cost with other inexpensive battery labels, Amazon Basics sells 20 AA or AAA batteries for around $8 and a 72-pack of AA batteries at Kirkland is around $19.99.
When it comes to other battery sizes, the price difference is much less substantial. You can get 4 D Wegmans batteries for $8.99, but the Duracell brand is less than a dollar more at $9.49.
Read also: Who Makes Kirkland Batteries? (Auto, Car, Interstate, Alkaline for Costco!)
Does Wegmans Make Good Batteries?
The real question is perhaps less about how much these batteries might cost and more about what you are getting for your money.
Cheap batteries can be quite costly in the long run, if you have to keep replacing them much quicker than expected or if they leak and damage an expensive piece of electronic equipment.
Some cheap batteries are definitely better than others and the selection at Wegmans has decent reviews, though some customers have had negative experiences. There have been some reports that Wegmans batteries don't last as long as other brands and have been known to leak at times.
Wegmans batteries have not been submitted to more rigorous testing from third parties as of yet, but they will do the job.
Are Store Brand Batteries as Good as Name Brand Batteries?
It can be hard to tell where it's best to spend your money when you're looking at batteries because a higher cost doesn't always mean longer battery life.
When different brands of AA batteries have been put to the test, some of the cheaper store brand options have stood up to the big names.
NBC put a series of store brand and name brand AA Alkaline batteries to the test by putting them into identical flashlights to see how long they would last.
The results of what they found are below, ranging from most to least hours before failing.
| AA Battery Brand | Cost per Battery | Hours Lasted |
| --- | --- | --- |
| Duracell | $0.94 | 5:56 |
| Costco's Kirkland | $0.27 | 5:51 |
| Rite Aid | $1.12 | 5:27 |
| Energizer | $0.94 | 5:11 |
| CVS | $1.10 | 5:09 |
| Walgreens | $0.98 | 4:39 |
| Sunbeam | $0.25 | 4:30 |
| Eveready Gold | $0.25 | 3:33 |
| Panasonic Super Heavy Duty | $0.50 | 2:46 |
| Panasonic Alkaline | $0.25 | 1:59 |
In this particular test, some of the cheaper batteries actually lasted for as long or longer than many better-known brands.
If you look at the results in terms of cost per hour of battery life, Kirkland's batteries were the best value, Duracell and Energizer batteries came somewhere in the middle but the batteries from CVS and Walgreens were the least cost-effective.
The Truth: Who Makes Wegmans Batteries?
The truth is that, although it is likely Wegman's batteries are made by another manufacturer, it is not currently known exactly who is responsible for producing them.
The origins of other store brand batteries are public knowledge, however. For example, Costco's Kirkland batteries are known to be manufactured by Duracell.
The batteries at Wegmans are not particularly revered for their quality and longevity but they are a good standard of battery and they come in a wide variety of sizes for different
---
Here are some of my favorite services, products, and Stores
There are affiliate links, so if you do decide to use any of them, I´ll earn a small commission. But in all honesty, these are the exact what I use and recommend to everyone, even my own family.
To see all my of most up-to-date recommendations, check out this resource that I made for you!
BEST Of The Best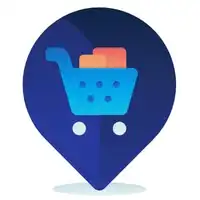 References
Recent Posts