Have you ever asked yourself or your friend if Kirkland batteries are good? Well, you are at the perfect place to find the answer to such a question.
There is nothing worse than replacing a battery only to have it die on you within a few short days, but some brands just seem extortionately expensive.
If you're looking into cheaper options for powering your devices you might be wondering, are Kirkland batteries good? Yes, the batteries sold under the Costco generic brand "Kirkland" are actually made by Duracell, so they are of a higher standard and quality than some of the other value options on the market. They come at a very reasonable price and are good batteries for most needs, but they may not last as long as more expensive options and are reported to leak at times.
This article will go into detail about the quality of Kirkland batteries and whether they are a good alternative to other brands.
Are Kirkland Batteries as Good as Other Batteries?
It came as a bit of a surprise to some people when it was revealed by Costco's CEO, Craig Jelinek, that Kirkland batteries are actually made by the popular company Duracell.
Duracell is known for making high-quality batteries, so are the Kirkland options just as good?
The Kirkland brand of batteries will fit and function with any device that uses that size of battery, just like any other brand would.
If you need AA or AAA batteries, Kirkland's is definitely up to the task, but they do only sell these sizes. These are the most common battery types, and they are reasonably good value as well.
You get a lot of batteries for your buck with Kirkland, generally in packs of 48, and you probably won't find yourself replacing them too often.
Some consumers do report that Kirkland batteries may not last as long as some more expensive brands and they do appear to have instances of leaks.
Read also: Who Makes Kirkland Batteries? (Auto, Car, Interstate, Alkaline for Costco!)
How Do Kirkland Batteries Stand Up to Testing?
The reputable magazine Consumer Reports tested out 15 brands of AA batteries to see how long they would last when powering toys and flashlights.
When it came to the longevity of alkaline batteries, Kirkland received a score of 80 out of a possible 100, making them among the best rated that Consumer Reports tested.
Consumer Reports Ratings for Alkaline Batteries:
Duracell Quantum AA: 89/100
Rayovac Fusion Advanced AA: 85/100
CVS Max AA: 82/100
Duracell Coppertop Duralock AA: 80/100
Kirkland Signature AA: 80/100
Rite Aid Home AA: 79/100
AmazonBasics Performance AA: 71/100
Walgreens W Supercell AA: 71/100
Energizer ecoAdvanced AA: 68/100
Energizer MAX +PowerSeal AA: 67/100
Though this may not be the most rigorous form of testing out there, it does prove that Kirkland's batteries hold their own against their competitors.
They are not the cheapest batteries on the market anymore, with brands like Amazon producing ultra-low-cost options, but they do perform better than cheaper alternatives.
Read also: Costco Car Battery Replacement Policy (Warranty Explained)
What Type of Batteries Does Kirkland Make?
The Kirkland brand of batteries are all 1.5V Alkaline batteries, rather than lithium batteries, and they are only available in AA or AAA sizes.
They are a relatively economic option, and they don't come with any additional features like boosted power, extended life, or rechargeability.
Do Customers Like Kirkland Batteries?
There is always some conflicting information when it comes to products like batteries as different users will have different experiences.
Wherever you can find Kirkland Batteries for sale, they are generally very well-reviewed, especially compared to other cheap battery options.
Kirkland batteries are widely considered to be able to get the job done and most customers are very happy with them.
There will always be some horror stories when you are looking at reviews for batteries because when they do go leak or cause a problem it can be very unfortunate.
Even the highest-quality, most expensive batteries on the planet will have some negative reviews.
What Are the Dangers of Cheap Batteries?
When you are buying batteries, there are two things that you should be particularly wary of in terms of quality: battery life and leaks.
Battery Life
For most people, the main consideration when you are buying a battery is how long it is going to power your device.
Replacing your batteries more frequently doesn't just cost money, it is also an annoyance that can be avoided with longer-lasting options.
Kirkland's batteries are likely to run dry a bit faster than some of the more expensive AA or AAA options out there, but they still have a respectable amount of juice in them.
If they are being used for higher-draining devices, you may feel that you are having to change them too frequently, but in most instances, they provide more than enough power.
Kirkland batteries also have a seven-year shelf life, so they are not going to drain while they are just sitting around.
Leaks
The most significant danger when you are buying cheap batteries is getting a leak. A leaking battery doesn't just stop working, it can also damage the electronics of whatever it is being stored in.
There are some reports of Kirkland batteries leaking more frequently than more expensive brands, but if you look through the reviews for any alkaline batteries you will find stories of leaks.
Unfortunately, leaks do happen, so if you are particularly worried about a device you might opt for a more expensive option.
The Verdict: Are Kirkland Batteries Good?
Kirkland Batteries are on the more economical end of the battery spectrum, but they compare very favorably to other AA or AAA alkaline batteries that you can find.
Under testing, they last longer than many of their cheap competitors and they are well-reviewed by consumers.
You might find that they don't last as long as some of the more expensive, high-powered alternatives that you can buy, but they are certainly good quality for their price.
There are some reports of leaks from Kirkland batteries, as there will be for the vast majority of alkaline batteries on the market, so you might not use them for your most expensive pieces of kit.
At the end of the day, standard AA or AAA alkaline batteries are usually used for low-drain devices like remote controls or clocks. For most purposes, you won't find better batteries for your money than Kirkland.
---
Here are some of my favorite services, products, and Stores
There are affiliate links, so if you do decide to use any of them, I´ll earn a small commission. But in all honesty, these are the exact what I use and recommend to everyone, even my own family.
To see all my of most up-to-date recommendations, check out this resource that I made for you!
BEST Of The Best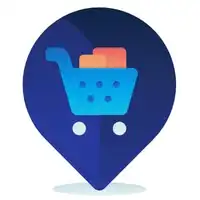 References
https://batterystory.com/kirkland-vs-duracell-batteries/
Recent Posts