Have you ever asked yourself or your friend what Costco car battery replacement policy is Well, you are at the perfect place to find the answer to such a question
Costco Wholesale is an American-based, multinational, membership warehouse club. Costco is known for its huge warehouses, its mind-boggling selection of products, and its ability to pass on low costs to their customers.
In addition to other automotive products, Costco sells cars and other vehicle batteries. Two advantages of Costco car batteries are their low price and an excellent warranty. 
So, what is Costco car battery warranty? Costco offers a limited warranty on car batteries sold online or through Costco Tire Centers. This limited warranty offers a free replacement or refunds on defective or faulty batteries for 36 months. After the warranty period has lapsed, it is still possible to get a prorated refund depending on how much time has passed since the expiration of the warranty. 
Find out more about Costco's car battery replacement policy, including the terms and conditions of their limited warranty, in this informative post. 
What kinds of vehicle batteries does Costco sell?
Costco offers Interstate batteries for all sorts of vehicles, including cars. They also sell Interstate batteries for lawn and garden equipment, boats and marine equipment, golf carts, RVs, trucks, snowmobiles, and motorcycles.
Costco offers car batteries at a very low cost and with a different warranty than Interstate batteries sold elsewhere. You can purchase batteries online or in the store.
In order to select the right battery for your vehicle, use the battery finder online or go into a Costco Tire Center and speak to a representative.
In order to keep costs low, Costco does not offer telephone help to find a battery. They do not install batteries, but they will help give you instructions on how to install them yourself.
Do all Costco car batteries come with a warranty?
Yes, a 36-month limited warranty comes with all Costco Interstate batteries. For more information about this warranty, you can download their policy here, or look on the battery itself – the warranty information, including the time period, will be printed on the battery's label. 
If you find the battery to be defective after the 36-month warranty period, you will be able to get a prorated refund depending on how much time has passed.
The schedule is 37-45 months = 60% refund, 46-55 months = 50% refund, 56-65 months = 40% refund, and so on.
The schedule lasts for 100 months when you get a 5% refund. Again, this information will be on the battery's label. 
Terms and conditions of Costco's car battery warranty
A typical car battery's life should last between 3 to 5 years, depending on climate conditions, amount of electrical use, and the amount of driving time.
If you find the battery you purchased at Costco to be defective, you can take advantage of Costco's limited warranty to get a free replacement or a refund.
Conditions of the 36 month limited warranty:
The battery must have a defect in manufacture or workmanship. A dead, discharged battery does not qualify for warranty coverage.
The battery must have been used either in a vehicle recommended for the battery's size and capacity, or in a vehicle smaller than the battery's size and capacity.
You must be the original purchaser of the battery.
The battery must have only been installed in one vehicle.
Exceptions to the 36 month limited warranty:
If the battery was used in a vehicle larger than its rated capacity, a different type of vehicle, or used for commercial purposes, the warranty time window is reduced to 6 months.
For example, if a passenger car battery is used in a commercial vehicle, a truck larger than one ton, or an RV. The prorated refund schedule after 6 months would last one-half the life of the battery.
If a golf cart or marine battery is used for commercial purposes, even if the battery was made for that usage, the same 6 month policy applies.
Read also: What Is Costco Return Policy Without Receipt?
How to get a replacement or refund?
If there is a defect in the manufacture or workmanship of the battery, take the battery to your local Costco for your free replacement or refund.
The refund will be for the purchase price only and will not include fees and taxes. The refund will be made onto your original form of payment. In order to qualify for the replacement or refund:
The battery must be brought into Costco and found to be defective.
You must have the proof of purchase for the battery.
The date code on the battery must not be removed or destroyed.
If my battery is dead and not defective, can I replace it at Costco?
Costco encourages the recycling of dead, discharged batteries. You can take your dead battery back to your Costco for recycling. You will even get a core credit when you bring your battery in for recycling. 
What are a core charge and core credit?
A core is a reusable automotive part. When you purchase a battery, part of the cost is a deposit for the core of the battery.
This is called a core charge. When you return a battery for recycling, you get the deposit back in the form of core credit.
The core of the battery then gets cleaned, inspected, repaired or refurbished, and resold as new. 
Can I replace car batteries online at Costco?
Costco does offer car and other vehicle batteries online through Costco.com. However, it will be easier to replace a battery under warranty by taking it in to the store with your refund, that way you don't have to wait for the shipping and warranty process.
At the store, you'll be able to get your new battery or your refund immediately.
---
Here are some of my favorite services, products, and Stores
There are affiliate links, so if you do decide to use any of them, I´ll earn a small commission. But in all honesty, these are the exact what I use and recommend to everyone, even my own family.
To see all my of most up-to-date recommendations, check out this resource that I made for you!
BEST Of The Best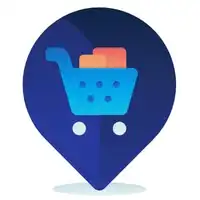 References
https://www.costco.com/automotive-batteries.html
Recent Posts