Trader Joe's is well known for their very popular store brand items, many of which are even preferred by a lot of customers over the name brand beers on the market.
If you've ever had a look at their selection of alcoholic drinks then you might be wondering, who makes Trader Joe's beer?
Trader Joe's beers have all been made by different independent breweries which produce the products under brand labels that are exclusive to their stores. The Boatswain collection is brewed by Minhas Craft Brewing, Josephbrau beers are produced by Gordon Biersch Brewing, KBC beers come from Maine's Shipyard Brewing, the Mission Street line is brewed by Firestone Walker, and other breweries have made beers for Trader Joe's too.
This article will tell you everything you need to know about Trader Joe's beers and which breweries they have all come from.
Who Makes the Different Trader Joe's Beers
There are a lot of different brands of beer that have been sold at Trader Joe's over the years, and they have all been produced by a number of different brewing companies.
These companies brew the beers on behalf of the grocery store giant and label them with Trader Joe's branding for sale and distribution.
Unlike many grocery stores, you won't find many name brand products at Trader Joe's as most of the items that they sell in-store are their own unique brands.
In fact, the only beers that you will find at Trader Joe's are labels that you can't buy anywhere else.
The selection at Trader Joe's does change often and some of the beers which can be found in-store may not always be listed on their website. Below are some of the popular beer labels that have been available at Trader Joe's, and the companies that are responsible for brewing them.
Read also: Does Trader Joe's Sell Beer (Canned, Sour, Root, Single, Mexica, Pilsner)
The Boatswain Collection
One of the most popular beer labels that Trader Joe's sells, the Boatswain collection are Rhinelander Brewing Company beers, which are actually brewed by Minhas Craft Brewery in Monroe, Wisconsin.
This collection includes many favourites like the Hazy IPA, the Double I.P.A., the American I.P.A, and the Simpler Times Lager.
Josephsbrau Beers
These Czech and Bavarian-influenced beers are made by the Gordon Biersch Brewing Company from San Jose California.
Among the different beers that Trader Joe's has released under the Josephsbrau label are the Bohemian Lager, Heller Bock, Oktoberfest, Radler and Hefeweizen.
Kennebunkport Brewing Company
The Kennebunkport Brewing Company, or KBC, beers are actually brewed by a company called Maine's Shipyard from Portland, Oregon.
KBC beers produced an English IPA, a porter and a blueberry wheat ale for Trader Joe's.
Mission Street
Another popular line is the Mission Street selection of beers made by the Firestone Walker Brewing Company from Paso Robles, California.
They were sold under the name of the Steinhaus Brewing Company and included a hefeweizen, a pale ale, a brown ale, and an American IPA.
Trader José's
This line of sweet lagers is similar to other "yellow lagers" like Corona. They are produced by Cervecería Mexicana from Tecate, California. The Trader José beers have been available in a few different varieties: a dark lager, a light lager, and a premium lager.
Read also: Who Makes Kirkland Light Beer? (Costco Beers)
Campanology Brewing
The beers under this label at Trader Joe's were made by Octopi Brewing from Waunakee, Wisconsin. These included an American Pale Wheat Ale called Harmony Foretold and a pineapple IPA called Tintinnabulation.
River Trent Brewing
Trader Joe's has released some fun beers in the past, like Fat Weasel and Jumping Cow Amber Ales. These were both brewed under the name of River Trent Brewing Company from Ukaih, California, which may actually be a pseudonym for Mendocino brewing.
Are Trader Joe's Beers Good?
There is a large selection of beers that Trader Joe's make themselves and the range changes relatively regularly.
Some of these have been better received than others, and what you can find will in the store will depend on what is available at the time.
Some of the most popular and best-reviewed of the Trader Joe's beers have been:
Mission St. Pale Ale
Josephsbrau Bavarian Style Hefeweizen
Mission St. India Pale Ale
Trader Jose Light Premium Beer
Black Toad Dark Ale
Stockyard Oatmeal Stout
Simpler Times Lager
Are Trader Joe's Beers Good Value?
Compared to more well-known household brands, Trader Joe's beers are certainly cheaper – and many of them compete in terms of taste as well.
You can buy a 12 pack of Simpler Times Lager for $7.49 at Trader Joe's, which is much cheaper than you would normally find for a case of lager. A beer like Budweiser, for example, sells for closer to $10 for 12 cans on average.
Some of the more unique beers at Trader Joe's do have a slightly higher cost, with a six-pack of bottled ale often being around $6.99, but they still compare favourably in price to their competitors.
The Truth: Who Makes Trader Joe's Beer?
The truth is that there are many different brewing companies that have been behind all of the beers at Trader Joe's over the years.
Their selection changes often and the different lines that have been available in their stores have been produced by a variety of breweries.
Some of the most popular beers at Trader Joe's have been made by the Gordon Biersch Brewing Company, Maine's Shipyard Brewing, Firestone Walker Brewing, and Cervecería Mexicana.
Trader Joe's is well known for their unique product lines that keep people coming back to the stores, and the beers that they sell are usually very popular.
It's no surprise, then, that many of them have been brewed by successful, independent breweries from across the United States.
---
Here are some of my favorite services, products, and Stores
There are affiliate links, so if you do decide to use any of them, I´ll earn a small commission. But in all honesty, these are the exact what I use and recommend to everyone, even my own family.
To see all my of most up-to-date recommendations, check out this resource that I made for you!
BEST Of The Best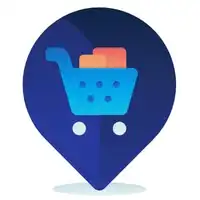 References
https://www.traderjoes.com/home/products/category/wine-beer-and-liquor-200
Recent Posts