If you're looking for a cheap place to get some beer, Trader Joe's is probably high on your list of stores to try – but does it sell beer at all? It's not worth making a trip out there only to find that no, it does not, so let's check.
So, does Trader Joe´s sell beer? Trader Joe's does sell beer, yes. In fact, it sells a lot of different kinds of beers like canned beer, root beer, sour beer, etc…, and you're pretty much spoiled for choice, so no matter what you want it for – a fancy party or just a quiet evening at home – you are bound to find something that will suit you.
It has a line of private-label beers that are sourced from breweries across North America.
What Beers Does Trader Joe's Stock?
So, what beers can you buy from Trader Joe's? Joe´s Trader sells Canned beer, Sour beer, pilsner beer, Mexican beer, Single beer, and root beer. As mentioned, there are a lot, but here is a list of some that you might like to try:
Black Toad, a dark ale from Chicago.
Harmony Foretold, a pale wheat ale that is brewed using cucumber.
Simpler Times, with both a pilsner and a larger on sale, hailing from Wisconsin.
KBC IPA, which comes from Portland, Maine, from Shipyard Brewing.
Boatswain Heavy Life Vessel, which is quite a bitter, hops-flavored beer.
Organic IPA; certified organic beers are rare, so it's impressive that Trader Joe's carries one!
KBC Porter, which tastes like roasted chocolate and has a bitter flavor, with residual sweetness.
Boatswain Chocolate Stout, although it does not actually contain chocolate. It has minimal sweetness and a bitter, lasting taste.
Josephsbrau Heller Bock, which has a malty flavor and a strong head. If you like honey and caramel, you'll love this option!
Mission Street Session Pale Ale, a hops-flavored option with a good, balanced taste
Alternate Dimensions, an option from JosephsBrau.
There are many other kinds of beers on Trader Joe's shelves, but those are a few of the top options that they stock.
If you're interested in getting some beer for low prices, Trader Joe's is a great place to go.
Is Trader Joe's A Cheap Place To Buy Beer?
There's a bit of a stigma attached to low price alcohol, and sometimes it's for good reason – but sometimes, you are perfectly safe to buy the cheaper labels, and occasionally, the quality of cheap alcohol may even be better!
A lot of Trader Joe's alcohol would be considered a budget option, and you may be able to get some for about three-quarters of the price that you would find it for elsewhere.
The store doesn't offer any case discounts at any time, but that's because the prices are already so low, you don't need to wait for the sales or rely on buying in bulk.
Does Every Trader Joe's Stock Alcohol?
No, unfortunately, they don't! However, there is a good reason for that, so if you're scanning the shelves in a store and cursing them for not having your favorite beer, it probably isn't anything to do with the store or even the chain as a whole.
It's much more likely to do with the laws in that particular state.
The different states' laws vary enormously, and some will only allow grocery stores to sell wine, while others limit beer sales to those with a 4% ABV or lower.
Some require alcohol to be sold at specialized liquor stores, rather than in grocery stores.
Places like Minnesota, Kansas, and Oklahoma only allow beer to be sold in grocery stores, and Oklahoma requires it to be sold at room temperature.
New Jersey only grants stores two liquor licenses in its state, so even if beer is sold in a couple of Trader Joe's stores in New Jersey, you may find that it isn't sold in the others.
There's also the expense of the liquor licenses, which may deter the chain from buying licenses for some of its locations where demand is low.
You will also find that some states have dry counties, and some dry states have "wet" counties.
Some of the rules are surprisingly obscure, such as the one in California that says if the establishment sells motor fuel, alcohol cannot be displayed within five feet of the register. This might be to deter drinking and driving.
Obviously, the rules governing the sale of alcohol are surprisingly varied and intricate, and if you find Trader Joe's locations that do not retail alcohol, it may be due to liquor laws or the lack of a license.
However, most Trader Joe's locations do stock alcohol, and you should be able to buy beer in places such as Indiana, Arizona, Michigan, South Dakota, Washington, and many others.
Summary
Trader Joe's does sell beer in states where it is allowed to, yes. It stocks a wide range of different beers to suit all tastes, and these tend to be very economical to purchase.
However, you won't be able to get hold of them in locations where liquor laws are tight!
---
Here are some of my favorite services, products, and Stores
There are affiliate links, so if you do decide to use any of them, I´ll earn a small commission. But in all honesty, these are the exact what I use and recommend to everyone, even my own family.
To see all my of most up-to-date recommendations, check out this resource that I made for you!
BEST Of The Best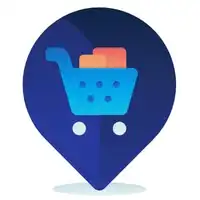 References
https://www.pastemagazine.com/drink/trader-joe-s-beer-/
Recent Posts