Do you know who makes Quilted Northern toilet paper? this is one of the questions our readers ask a lot. Well, we´ve got you covered.
There are so many conglomerate manufacturers making consumer products for other companies. It's tough to know where your favorite brands are truly coming from.
For instance, who makes your preferred brand of toilet paper?
So, who makes Quilted Northern toilet paper? Georgia-Pacific is the producer behind the Quilted Northern toilet paper brand. Georgia-Pacific is a global manufacturer. They manufacture some of the industry's leading home paper products. Quilted Northern is one of the oldest brands of toilet paper in North America. It's been around for more than 100 years.
Let's look at why Quilted Northern has lasted so long. This brand is worth more than $1 billion.
In this article we're exploring why it's so popular and how Georgia-Pacific continues to maintain its success. Read on to see what we found.
Georgia-Pacific Manufactures Quilted Northern Toilet Paper
The history of Quilted Northern goes all the way back to the early 20th century. Georgia-Pacific officially acquired the brand in 2000, though.
It was part of an acquisition deal. They took over Fort James and some of its brands.
In the years since GP took on Quilted Northern, the company has continued to produce high quality toilet paper to the standards customers of the brand have come to expect.
In 2020, GP relaunched Quilted Northern Ultra Soft ; Strong. The intention was to provide an option so consumers wouldn't have to choose between comfortability and sustainability.
This sub-brand is made sustainably, eco-friendly, durable, and comfortable. The manufacturing process has been revamped to save energy and water.
What Are the Different Types of Quilted Northern?
You can choose from three types of Quilted Northern toilet paper. See below for brief descriptions of each.
Quilted Northern Ultra Soft and Strong – It's premium quality toilet paper meets sustainability and value. This is 2-ply paper that's made with energy-efficient practices and comes in Mega Rolls equivalent to 4 smaller ones.
Quilted Northern with Scented Tube – This is Ultra Plush and fills your bathroom with the pleasant aromas of lavender and vanilla. The sheets are 3-ply, so they're absorbent and fluffy. You get luxurious softness and soothing scents with each bathroom visit.
Quilted Northern Ultra Plush – For those who want to forgo the scented tube, there's also the traditional Ultra Plush version. You'll get all the comfort and absorbency but without the added scent.
Where Can I Buy Quilted Northern Toilet Paper?
Quilted Northern is broadly sold at several popular brick and mortar stores. You can find it at Walmart and Walgreens.
It's also sold in Kroger stores and Safeway. Sams Club is another well-known store that sells this brand.
Consumers can also order Quilted Northern online through the websites of the previously mentioned retailers or on Amazon.
Those who visit the Quilted Northern website may be able to get a coupon for their next purchase.
Read also: What Is The Best Toilet Paper Brand (You Should Buy!)
How Does Georgia-Pacific Give Back to the Environment?
GP uses innovations in their manufacturing operations that save water and require less energy than traditional processes.
One way they do this is through their eTAD program. This program allows GP to use 30% less water to manufacture its toilet paper than other producers in the industry.
GP also plants three trees for every one tree it uses to make its products. So, rather than deplete the Earth of its wood and paper source, GP helps to grow this resource.
All Quilted Northern toilet paper is safe for septic and sewer systems, as well. It's biodegradable and designed to leave as little footprint on the planet as possible.
Is Quilted Northern Made with Dyes, Fragrances, or Inks?
GP is meticulous about everything used to make Quilted Northern. There are no dyes or inks used. The company does not use any fragrances in making the toilet paper, either.
The only place you'll find any scent is in the tube included in the Quilted Northern with Scented Tube variety.
The scents included in the tube were highly tested for safety and skin sensitivities. They were found to be safe and ok for most people.
Those with extreme sensitivities should use their own judgment regarding use of this product.
Where is Quilted Northern Toilet Paper Made?
Georgia-Pacific started out in one location, Augusta, Georgia. It has since grown to more than 300 locations around the world.
Quilted Northern is manufactured in the United States. It's made with materials that are sourced in America and imported from global destinations.
How Does Quilted Northern Rank Against Competitors?
There are plenty of competitors in the toilet paper category. Quilted Northern is one of the front runners. The brand ranks high as a luxury toilet paper. It also does well on value, though.
Quilted Northern works out to $.03 per square foot, while competitors like Charmin and Silk'n Soft go for $.05 per square foot.
Cottonelle ranks neck-and-neck with Quilted Northern but sells for $.04 per square foot, making Quilted Northern a better value.
GP's brand also ranks high for strength and absorbency, two of the most important factors for quality toilet paper.
How Is Toilet Paper Made?
The trees are stripped of their bark. Then they're put through a wood chipper. The resulting wood chips are put through a soaking process that softens them.
This allows the lignin to separate from the pulp fibers.
The separated materials are used for different things. Lignin is a fuel that can be used for various processes.
The pulp fiber is what gets turned into the paper stock. This is the base of the toilet paper. It gets dried, softened and cut. The result is the roll of Quilted Northern you're familiar with.
Read also: What Is The Worst Brand of Toilet Paper (You Should Avoid!)
Final Thoughts
Now you know what company is behind the high-quality Quilted Northern toilet paper brand you know and love.
Georgia-Pacific is committed to manufacturing consumer products that exceed the expectations of its customers.
This brand ranks highly amongst competitors for quality, strength, absorbency, comfort, and value. Quilted Northern is America's longest running brand of toilet paper, and for good reason.
---
Here are some of my favorite services, products, and Stores
There are affiliate links, so if you do decide to use any of them, I´ll earn a small commission. But in all honesty, these are the exact what I use and recommend to everyone, even my own family.
To see all my of most up-to-date recommendations, check out this resource that I made for you!
BEST Of The Best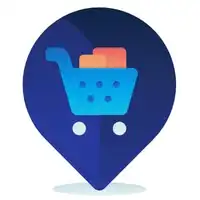 References
https://www.quiltednorthern.com/toilet-paper-facts
https://www.gp.com/sustainability
Recent Posts