Since the 1980s, Magnum Ice Cream has brought us the most delicious and mouthwatering morsels of chocolate wrapped in delectable vanilla ice cream.
The company has grown since then to incorporate four different kinds of chocolate amid a selection of sinful goodies.
But who makes Magnum chocolate? Kinnerton Confectionery based out of the UK make Magnum Chocolate. They've been partners with Magnum, under their parent company Unilever, since 2013. They source the finest cocoa beans from West Africa using sustainable methods.
So, no matter what Magnum product you get, you're putting chocolate straight from the farm and into your mouth.
Regardless of what you sample from Magnum, it's going to be delicious and comprise the purest ingredients.
Who Is Kinnerton Confectionery?
Kinnerton Confectionery started back in 1978 and they were the first to offer chocolate specifically focusing on children's favorite characters.
Within 10 years, their little office turned into an entire factory that would make Willy Wonka blush.
They make all the childhood favorites: easter eggs, advent calendars, chocolate bars, lollipops, and the whole nine.
They offer nut-free chocolate with responsibly sourced cocoa to produce the tastiest chocolate. Kinnerton takes pride in their carefully crafted recipes and proudly produces chocolate for Magnum.
In fact, in 2016 they helped rebrand Magnum to open a wide range of chocolaty sweet treats. This campaign has made Magnum a global presence with immediately recognizable products.
Read also: Is Chocolate Low FODMAP? (How To Know!)
What Kinds of Sweet Treats Does Magnum Offer?
Magnum has three categories with over 40 products in four different kinds of chocolate. They have milk, dark, white, and ruby chocolate in bites, sticks, or tubs. What's more, depending on where you live in the world, they offer specific flavors to that region.
In the US, they offer things like pistachio, dark chocolate, and dairy-free ice cream bars. But, in Australia and New Zealand they had a whole line in 2003 harkening back to the 1960s.
They had flavors named after Jimi Hendrix, Cherry Guevara and Candy Warhol, among many others.
Bites
At the moment, there's one product featuring three different kinds of bites: the Classic, Almond; White Chocolate. These slather in crackly chocolate with a creamy vanilla ice cream center.
The Classic is milk chocolate, the Almond is milk chocolate with almond pieces and the White Chocolate is like the Classic, but with white instead of milk chocolate.
Sticks
Of course, Magnum desserts are mainly ice cream bars on a stick. They have a huge array with packs containing three to four full sized ice cream sticks or six minis.
They have the classic with vanilla wrapped in decadent milk chocolate. But, there are others like caramel, almonds, white chocolate, ruby red, raspberry, cookies, mint, and a whole line of vegan-friendly options.
Tubs
If you don't want to bother with the stick, Magnum has tubs. These have a topping of chocolate crackle coatings with glorious vanilla ice cream beneath it.
Double White Chocolate & Cookies: A double thick layer of white chocolate with cookie pieces crusted atop panna ice cream with a center chocolate swirl bursting with cookie flavor.
Sweet & Salty Almond Remix: The cracking chocolate shell covering roasted almond ice cream contains salted caramel sauce with crunchy pieces of honeycomb.
Double Gold Caramel Billionaire: Luscious toffee cinnamon syrup finishes with caramelized pecans to give this ice cream a smooth, velvety biscuit flavor. A fine chocolate shell encases the deliciousness.
Double Ruby Berries & Cream: Pieces of strawberry and biscuits wedge into the ruby chocolate top that reveals fabulous vanilla ice cream with a blueberry swirl inside.
Double Salted Caramel: The double thick chocolate shell beholds salted caramel sauce and chocolate shards blended into Magnum's signature vanilla ice cream.
White Chocolate: Vanilla ice cream with white chocolate shards shrouded under a thick white chocolate shell. (For white chocolate addicts only.)
Magnum Classic: A whole tub of Magnum's signature vanilla ice cream with chocolate shards topped with a delicious layer of white chocolate.
What Are the Typical Nutritional Facts for Magnum Products?
While each product has its own nutritional labels, each category does maintain a specific range. However, all Magnum products contain two to three grams of protein along with less than one gram of salt per serving.
General Grams of Calories, Fat & Sugar
There are 185 calories in each ice cream bite with 12 grams of fat and 18 grams of sugar. The ice cream tubs have a serving of about 2⅓ oz (just over ¼ cup). This contains 222 calories, around 15 grams of fat, and about 22 grams of sugar.
Expect around 239 calories per serving for the full-sized ice cream sticks along with 14 grams of fat and 24 grams of sugar. The minis have about 136 calories, 8 grams of fat, and 15 grams of sugar.
Read also: Is Dark Chocolate Low Fodmap (IBS, Lindt, Hershey, Dove, Cocoa Powder)
Where Can You Buy Magnum Ice Cream?
You can buy Magnum Ice Cream at most major grocery retailers. Wal-Mart, Kroger, Target, and CVS Pharmacies will more than likely have them.
But, they may not have all available flavors. You will have to check to see what they have in stock at your local store.
Conclusion
Kinnerton Confectionery in the UK is who supplies Magnum with their magnificent chocolate. Since 2016, the two companies devised the amazing and fantastic array of ice cream desserts we see on the shelves today. They're delicious, sourced from responsible practices, and comprise some of the finest ingredients.
---
Here are some of my favorite services, products, and Stores
There are affiliate links, so if you do decide to use any of them, I´ll earn a small commission. But in all honesty, these are the exact what I use and recommend to everyone, even my own family.
To see all my of most up-to-date recommendations, check out this resource that I made for you!
BEST Of The Best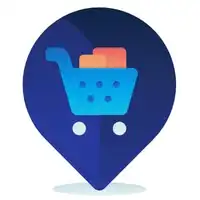 References
https://www.magnumicecream.com/uk/home.html
https://www.kinnerton.com/pages/our-story
Recent Posts