Do you know who makes Costco Kirkland sparkling water? this is one of the questions our readers ask a lot. Well, we´ve got you covered.
The Costco supermarket chain has been bringing quality products to customers for years. And they haven't just been selling name brand products.
They also frequently launch new lines of products under the Kirkland name – Costco's signature brand.
These products commonly include food and beverages that compare in quality to many big brand name counterparts, but for a lesser price.
So, who makes Kirkland Sparkling Water? Kirkland sparkling water gets produced by Costco, based out of Issaquah, Washington in the United States. However, Costco Kirkland sparkling water line has a striking similarity to the popular La Croix sparkling water products on the market, this line began back in 2018
Read on to learn more about this sparkling water product.
Costco as a Whole
Many people in the United States are at least familiar with the Costco company. Previously known as Price Club, this Washington-based supermarket chain is spreading internationally, these days.
The entire operation has been around since the 1970s.
What you might not know, however, is that Costco is actually home to some of its own brands and products.
They have more than just big brands that you go looking for when you go grocery shopping. They are cornering a market with a slightly discounted value brand.
Costco's Kirkland Signature Product Line
According to Costco, Kirkland Signature is actually the official private label of the supermarket chain. The brand first started in 1992 and has been the source of many customer favorites, including protein bars, K-Cups, alcoholic beverages, and more.
One thing to note about the Kirkland product lines is that they are more often than not manufactured by the same companies that manufacture competitor brand counterparts.
For example, the Kirkland Signature K-Cup pods get manufactured by Green Mountain Coffee Roasters, Inc. And many of the alcoholic beverages sold under the Kirkland label get produced where other big brands of alcohol get produced.
Many of Costco's Kirkland Signature products are also a part of co-branding efforts, where Costco co-brands with well-known brands on the market.
Read also: Who Makes Kirkland Bottled Water?
Kirkland Sparkling Water
Kirkland sparkling water comes in a small variety of flavors that rival the signature flavors of La Croix. Lemon, lime, and grapefruit are some of the most popular sparkling water flavors.
However, there are also a few others to choose from, including orange mango, kiwi strawberry, and more.
Customers particularly enjoy the healthy nature of this product when compared to carbonated sodas. And it's probably due to the fact that Kirkland sparkling water contains no sodium, no calories, and no added sweeteners.
What you see is what you get – a carbonated water with a light natural flavor essence. Another perk to this product is that it is kosher, meeting dietary restrictions of almost everyone.
These 12 ounce cans pose an affordable alternative to brands like La Croix, and they could be turning a corner to dominate the sparkling water market.
A Striking Similarity to La Croix
It's no secret that sparkling water – and further, flavored sparkling water – has become increasingly trendy over the past few years.
More and more, consumers are wanting a healthier approach to carbonated drinks, and sparkling water does just that.
With little to no calories and light flavorings, sparkling water has become a healthy alternative for sugary soda products.
Although seltzer waters have been on the market for years, with many brands and value brands available, one, in particular, has stood out.
The most common brand that people probably think of is the famous La Croix brand. Of course, there are also competitors such as Perrier.
However, Costco's line of flavored sparkling water is growing almost just as much in popularity, and at a fraction of the price of these other brands.
One thing customers have noticed since it hit the shelves just three years ago is that it has a striking taste similarity to La Croix.
And customers aren't lost on the similarity either. Customers have noticed that the flavors are almost identical, with the exception of the grapefruit flavor, which might have some variation from La Croix's grapefruit flavoring.
In fact, even the flavors and packaging design look almost identical to the La Croix design.
Conclusion
Since customers started tasting Kirkland sparkling water and enjoying its fresh flavors, people have wondered about its origins.
Kirkland sparkling water is actually a product of the famous Costco retail chain that produces many other house products under the Kirkland Signature label.
Costco has been producing these flavored sparkling water products since 2018 across the United States.
They have a striking flavor and visual resemblance to the famous La Croix brand of sparkling water. Even the color of the cans is nearly identical.
If you want reduced-price sparkling water that's similar in taste to big brands, Kirkland sparkling water might be best for you.
---
Here are some of my favorite services, products, and Stores
There are affiliate links, so if you do decide to use any of them, I´ll earn a small commission. But in all honesty, these are the exact what I use and recommend to everyone, even my own family.
To see all my of most up-to-date recommendations, check out this resource that I made for you!
BEST Of The Best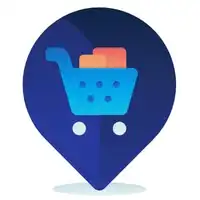 References
https://www.costcobusinessdelivery.com/kirkland-signature-sparkling-water%2C-variety-pack%2C-12-fl-oz%2C-35-ct.product.100357967.html
Recent Posts