Have you ever asked yourself or your friend who makes Kirkland razor blades? Well, you are at the perfect place to find the answer to such a question.
Kirkland Signature is the Costco brand name for all of its exclusive, private-label products. Just like anything that's considered a private label, there is a brand-name manufacturer behind it, which is the case for Kirkland Signature Razors.
So, who makes Kirkland razors? Kirkland razors are made by Harry´s. The manufacturer behind Costco's Kirkland Signature Razors is none other than Harry's, the very same razor blade project that opened up to rave reviews for finally giving us something other than the Gillette Mach series' brutal price points. 
Kirkland Signature Razors sold at a price point that undercuts the original Mach 3 Razor set by 24%. Since Costco also sells Gillette Mach 3 Razor blades, that's a significant and very attractive alternative. 
Unfortunately, at least as of this writing, Costco no longer sells Kirkland Signature Razor blades. However, since Costco frequently does business with Harry's and sells Harry's razors, the content is still pertinent.
What Is The Harry's Lineup All About?
In order to understand the relevance and manufacturing positives of the Kirkland Signature Razors lineup, you have to know what makes Harry's Razor blades unique, since they're one and the same.
Jeff Raider and Andy Mayfield founded Harry's in 2012, with undercutting overpriced razors, such as the Gillette Mach Series.
Feintechnik, founded in Germany in 1920, is the source for all of the manufacturing of Harry's blades.
Feintechnik was acquired by Harry's in 2014 and since then, growth has been steady, productive, and lucrative for Andy and Jeff.
They successfully cut into Gillette's overpriced blades and have slowly become a household name.
Harry's and Costco
Both Costco and Harry's have a long-term and ongoing business relationship which has worked out well for both enterprises.
This includes joint-marketing efforts on the part of both parties to market and sells Harry's blades in Costco stores.
In 2018, Costco opened up its own razor blade under the Kirkland Signature private label. It didn't take long before it was discovered that the private label was yet another collaboration between Costco and Harry's.
While there doesn't seem to be any kind of press release or concrete announcement for why Costco dropped the Kirland Signature Razors, you can no longer find them on the retailer's online website.
However, that doesn't mean that you can't find them anywhere. Online retailers, such as Amazon, still sell Kirkland Signature Razor refills.
You won't find that handle anywhere—not unless it's used—but since it's a Harry's handle, in reality, all you have to do is purchase a handle through Harry's.
As far as Harry's Razors go, you can definitely find them at Costco and through Costco's online store. There is a variety of Harry's Razor handles and sets available, although the blades are pretty much the same.
Truman Handle
Winston Handle
Holiday Winston
Harry's Razor Stand
If you happened to purchase a Kirkland Signature Razor from Costco before they were discontinued, you will have either the Truman or the Winston Handle, which is compatible with all of Harry's products.
Harry's Razor Stand is a simple, cube design that holds your handle and takes the palace of having to toss it on the counter or let it get mixed up with the toothbrushes and other bathroom memorabilia.
If you order the Holiday Winston set or any other set on Harry's website, your Kirkland Signature Razor will be compatible and interchangeable with everything that comes in the set.
If you're looking to get a great Razor, and you're already a member at Costco, they sell the Harry's Truman Blade Razor with a bulk amount of cartridges; 13 to be exact.
What Other Razors Does Costco Sell?
Since you can no longer access Kirkland Signature Razors at Costco, there are other razors, razor sets, and kits available beyond just Harry's.
Keep in mind that Harry's sells almost everything in bulk, so you get a lot of razors for your money.
Gillette
Schick
Philips Norelco
Harry's
Costco usually has the majority of the Gillette lineup available, with their cartridges sold in 16 and 20 count boxes. Costco also sells the Gillette Venus line of razors for women and while you can get the razor handle and blade, the cartridges are sold in bulk as well.
Schick has only one sub-brand that is available at Costco and that is the Schick Intuition, which comes with the handle and 13 cartridges.
Philips Norelco isn't technically a razor blade but, as far as shaving gear goes, it's another popular shaving option that you can access when shopping at Costco.
Lastly, you have Harry's which only comes in the giant 13 cartridge box with the Truman handle.
Read also: Who Makes Kirkland Shampoo?
Kirkland Razors Discontinued
There's really no telling since Costco made no announcement about it and there's not much reliable information on what happened available on the web.
It simply reached a point where the blades were no longer available at Costco stores.
Since the inception of Kirkland Signature Razor blades occurred in 2018, they didn't have a really long run. However, it is mystifying why they are no longer available.
After all, the arrival of Harry's on the scene forced Gillette into a defensive position, lowering costs across the board.
The introduction of the Kirkland Signature Razors placed even more pressure on Gillette, and there was a price drop across the board that averaged out to roughly 24%.
So, it's obvious to see that there was an effect on the competition.
However, for some reason, it would seem that the profitability wasn't there. After all, Costco did jump on the Razorblade scene after Harry's, Dollar Shave Club, and Bevel had already done immeasurable damage to Gillette.
All Things Considered
It's a shame that Costco's Kirkland Signature Razor Blades didn't hang for very long. It's pretty much taken for granted that Kirkland Signature products are quality products that are dependable and long-term.
For whatever reason, the Harry Razors simply fell off and it is what it is. Perhaps they'll come back. That has often been the case with Kirkland products that silently disappeared in the past.
Here's to hoping that will be the case for Kirkland Signature Razors.
---
Here are some of my favorite services, products, and Stores
There are affiliate links, so if you do decide to use any of them, I´ll earn a small commission. But in all honesty, these are the exact what I use and recommend to everyone, even my own family.
To see all my of most up-to-date recommendations, check out this resource that I made for you!
BEST Of The Best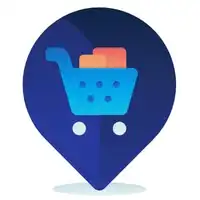 References
https://pathtopurchaseiq.com/harrys-rallies-shoppers-costco
https://www.businessinsider.com/costco-sells-kirkland-signature-razors-2018-5
Recent Posts