Have you ever asked yourself or your friend what company makes Costco Kombucha? Well, you are at the perfect place to find the answer to such a question.
Otherwise known as "booch," kombucha is a fermented drink that's supposedly chock full of medicinal and overall health properties.
Probiotics are the number one health positive for this quaint little brew and now, Costco has a Kirkland Signature brand.
So, who makes Kirkland Kombucha? As to who is behind the private label Kombucha brew, the word on that isn't out yet, so there's really no telling who is behind the Kirkland Signature Kombucha Private Label. However, there's always the possibility that we could make a correct guess.
With that being said, we'll cover what Kirkland Signature Kombucha is, as well as the potential brands that might be behind it.
Costco is always cutting deals with major brand names in order to get those brands on Costco shelves while bearing the Kirkland name.
When it comes to Kirkland Signature Private Label, there's no telling who is behind it more often than not, but it's probably a pretty well-known brand.
What Is Kirkland Signature Kombucha?
When it comes to Kombucha, there are typically a load of different flavors. Unfortunately, Costco only offers one flavor at the moment, with the hope being that they sell well enough to add additional flavors in the future.
The Kirkland Signature Kombucha's flavor is ginger lemonade. It has a pretty high sugar content, which is supposedly higher in content than similar brands, and it comes in packs of 8, 16 fluid ounce bottles.
Since everything at Costco—or nearly everything—is sold in bulk, you can only buy them in packs of eight.
But since that's like buying a pack of Coca-Cola, (and it's a whole lot better for you than Coke), so you're getting a better deal.
They also come loaded with probiotics and the ingredients are all-natural and completely organic.
What Are The Potential Brands Behind Kirkland Signature Kombucha
This is really just a guessing game but since Kombucha is not a household beverage by any means, the most well-known brands are going to be the vast majority of the brands anyway.
Likely, Costco has at least been in talks with one of them.
Kevita Master Brew
Kevita has 15 different flavors of Kombucha bliss and interestingly enough, none of them are ginger lemonade. That doesn't necessarily rule them out, however.
Everything in Kevita's Kombucha concoctions is organic and they're loaded with probiotics as well.
These beverages are full of caffeine, that is, organic caffeine, as well as organic acids. Although Kombucha is a fermented beverage, Kevita guarantees that these drinks are alcohol-free.
They also sell a variety of different drinks, including tonics, sparkling water, and probiotic shots.
Health-Ade
Health-Ade bottles of Kombucha don't look anything like the bottles you will find in Costo.
That isn't definitive proof that Health-Ade isn't behind the Kirkland version but it is a completely different aesthetic nonetheless.
According to Health-Ade, their Kombucha concoction contains six, major health benefits:
Stress relief
Skin enhancement
Mood enhancer
Energy
Overall good feeling
Immune system boost
In terms of just Kombucha, Health-Ade has more flavors than we could list here without taking up a good deal of space.
They also have several other types of drinks and flavors that are all designed to boost your overall health in a number of ways.
Wild Tonic
Wild Tonic is another potential brand behind the Kirkland Signature Kombucha. What makes Wild Tonic stand out is the fact that they're a certified "Women's Business Enterprise," and they pride themselves in having crafted a high-quality organic and gluten-free.
Their version of Kombucha is called "Jun," which is considered to be a cousin to traditional Kombucha.
Jun uses honey instead of cane sugar and they incorporate tea, fruit, herbs and spices, and various botanicals.
The tea and honey are fermented, which brings the probiotics to the forefront, but the drink is ultimately an alcoholic beverage in the end.
Brew Dr.
Following along the lines of the other Kombucha products on this list, Brew Dr. focuses on the numerous health benefits that they can infuse into their products.
All of their products are high-quality and made with premium, organic ingredients.
They're also a carbon-neutral organization and 1% of their entire revenue is donated to organizations whose goal is to improve the planet.
Using real organic ingredients, Brew Dr. ferments their ingredients and disposes of the alcohol later. The probiotics remain, however, so you get the full benefit of the fermentation process without all of the alcohol.
GT's Living Food
We saved the most likely for last. Of all of the Kombucha beverages on this list, GT's bottles look eerily similar to the ones that you will find in Costco under the Kirkland brand.
GT has been around for a while and they have the largest number of Kombucha flavors of all.
They also happen to have their own version of ginger lemonade, which is called gingerade. That isn't all that GT offers either.
They have a wide range of different beverage products available.
Which includes a ton of recipes and products to copy those offered recipes. According to GT, there are a lot of benefits to trying their particular mix:
Natural Effervescencee
Acetic Acids
Polyphenols
Probiotics
Active Enzymes
Fermentation
The health benefits are undeniable and GT's Living Food has a similar health benefits focus to Kirkland Signature Kombucha.
Which Brand Is Most Likely Kirkland?
Honestly, there's really no telling. GT is the closest to Kirkland in aesthetics and flavorings so out of all of them, they're the most likely candidate. Regardless, it's a roll of the dice no matter what.
Ultimately, it's one big guessing game, as is often the case when it comes to figuring out just who is behind the Kirkland Signature Private Label. Despite the similarity in bottles that Kirkland shares with GT, it's just as likely to be the Brew Dr.
Kirkland Kombucha Review
Kirkland Kombucha is taste great, it is raw, It´s organic and it´s cheap.
Raw Kombucha is kombucha that has a real probiotic culture of healthy bacteria and yeast in it.
One most important thing about a bottle of kombucha, after it's health profile and taste, is the price.
Kirkland Kombucha price will vary between $1.75 and $4. At Costco you can find Kombucha in boxes of 8 bottles for $13.99, which comes out to only $1.75 a bottle!
So, is Kirkland Kombucha good? Yes, Kirkland Kombucha is healthy and good.
Kirkland Kombucha Ginger Lemonade Review
Kirkland Grocery Signature Organic Raw Kombucha, Ginger Lemonade, 16 Oz (8Count), Green.
Below you can find the Kirkland Kombucha Ginger Lemonade Review of some customers:
Mary: "I have been buying this since I first saw it at Costco in Waltham MA.
It is great – tastes powerful like you're drinking a magic potion.
It fills me full of well being and I haven't been sick since the cold weather set in. I usually get a cold that seems to last until spring."
Kathryn: "I love the ginger lemon combo, and if I were asked what one flavor I prefer, this would be my answer. In addition, I find that, even when it comes to room temp as I drink it, I like it just as much as I do cold. I sit down with it to watch evening movies and even 4 hours later I enjoy it.
It is easily 1/3, and possibly 1/2 less expensive than most at Costco or any other store. I really don't get why people pay 2.5 the price to buy it from Amazon…they have more loose change than I do."
Kombucha Costco Ingredients
Below you can find the Kombucha Costco Ingredients list:
ORGANIC KOMBUCHA (FILTERED WATER
ORGANIC CANE SUGAR
ORGANIC TEA BLEND
ORGANIC KOMBUCHA CULTURE)
ORGANIC GINGER JUICE
ORGANIC WHOLE LEMON PUREE
DE111 BACILLUS SUBTILIS (PROBIOTIC)
Kombucha Costco Nutrition Facts
Below you can find the Kombucha Costco Nutrition Facts:
Amount Per 8 oz
Calories 35
% Daily Value (based on a 2,000 calorie diet and adult bodyweight)
QUICK FACTS:
0.0 % Total Fat 0 g
3.0 % Total Carbs 9 g
Sugars 9 g
% Protein 0 g
AVOID TOO MUCH:
0.0 % Saturated Fat 0 g
Trans Fat 0.0g
0.0 % Cholesterol 0 mg
0.0 % Sodium 10 mg
Added Sugar Ingredients: Cane Sugar (Organic)
NUTRIENTS:
0.0 % Dietary Fiber 0 g
Vitamin D (no value on present label)
0.0 % Vitamin A
0.0 % Vitamin C
0.0 % Calcium
0.0 % Iron
Potassium (no value on present label)
All Things Considered
Some brands behind the private label never really come to the forefront. It's often a matter of sorting through public filings or some CEO spilling the beans in an interview.
Regardless of who it is, Kirkland Signature Kombucha is a delicious and healthy beverage that is already showing some positive signs of success.
---
Here are some of my favorite services, products, and Stores
There are affiliate links, so if you do decide to use any of them, I´ll earn a small commission. But in all honesty, these are the exact what I use and recommend to everyone, even my own family.
To see all my of most up-to-date recommendations, check out this resource that I made for you!
BEST Of The Best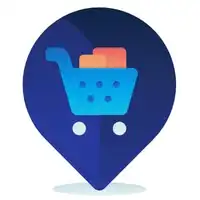 References
https://www.thekitchn.com/costco-suja-mini-kombucha-268018
Recent Posts