If you are a fan of fashion, you have probably wondered just which manufacturers are behind popular brands of swimwear, like JAG.
So, who makes JAG swimwear? JAG swimwear is manufactured by Perry Ellis International. Perry Ellis is a global fashion house that manufactures and markets apparel by a vast variety of different brands. They also license trademarks from various third parties, which is how they are able to manufacture brands like JAG and Nike. Some third parties do manufacture Perry Ellis products as well, provided they are licensed.
The rest of this article will go into detail about everything you need to know about just who makes JAG swimwear, where you can buy it, and more!
Who makes JAG swimwear?
JAG swimwear is licensed and manufactured by Perry Ellis International. This is why you may see JAG swimwear advertised as "JAG by Perry Ellis." Perry Ellis refers to themselves as a "global fashion house."
They not only manufacture apparel by a huge variety of brands, but they also market that apparel.
Perry Ellis owns a lot of brands on their own terms, but they also license trademarks from some other third parties.
This is the case with JAG: Perry Ellis licenses JAG from JAG themselves, giving them the ability to manufacture and market the brand.
Read also: Who Makes Sporti Swimwear (Products, Reviews)
Does Perry Ellis hire other manufacturers?
Yes, they do. Perry Ellis contracts over 100 different suppliers around the world to manufacture their products.
So, various third parties end up making JAG swimwear. However, all of these manufacturers must meet the standards set by Perry Ellis.
How does Perry Ellis market their apparel?
According to Perry Ellis themselves, they take on what they call a "family of brands" approach to marketing.
This allows them to target separate consumer groups with distinct flavors for each group of brands, leading to markets which they claim are often overlooked by competing marketing companies.
They use their different families of brands to appeal to a variety of different segments of consumers, reaching lots of different demographics and groups.
This is why almost everyone has heard of JAG—and if you haven't, you are missing out!
Who sells JAG swimwear?
Perry Ellis distributes their products through a wide variety of retailers, including major department stores. JAG swimwear can be found at Macy's, Dillard's, JCPenney, Nordstrom, Kohl's, Wal-Mart, and even Amazon.
In addition to these retailers, JAG can be found from many second-hand retailers. So, you can find resellers of JAG swimwear on websites such as Poshmark, Thredup, and more.
These websites are consignment companies that allow for secondhand clothing to be sold online.
Did JAG design the Baywatch swimsuit?
JAG is quite a famous and prolific brand of swimwear… and yes, they even contributed to one of the iconic Baywatch swimsuit designs! Over the years, many different brands have contributed designs to the famous red Baywatch one piece.
These include Speedo and Kiwi Swim. However, JAG has also been one of these brands to contribute a Baywatch one piece design.
If you are a fan of Baywatch, you are surely familiar with the famous red lifeguard swimsuit. You may not have realized it at the time, but you have definitely seen JAG's design out there!
Read also: Where are Triangl bikinis made (Easy Explained!)
What kinds of swimwear does JAG make?
Although they may be famous for their contribution to the Baywatch one piece, JAG makes tons of other swimwear. They produce swimwear for both men and women.
This includes everything from board shorts to bikinis to one pieces and tankinis for women.
JAG is a winner when it comes to staying on top of the latest trends in swimwear. They are also excellent at manufacturing items which are universally sexy and flattering on almost anyone.
Does JAG make other things besides swimwear?
Yes, they do! Not only does JAG produce swimwear, but they also make other beach wear. This includes items like cover ups, shorts and skirts, rash guards, and more.
No matter what it is you are looking for, JAG is the brand to go for when it comes to getting stocked up for your next beach trip.
You will surely be the envy of everyone else on the beach with your JAG swimwear and beach wear in tow!
Does JAG make plus size swimwear?
Yes, JAG makes plus size swimwear. A quick search on the internet reveals a plethora of retailers who sell JAG swimwear and cover ups in a variety of plus sizes.
These can be purchased both new and second-hand using the consignment retailers we discussed above.
This is especially great because plus size swimwear can sometimes be difficult to find—but JAG is not leaving out anyone, least of all those beach babes who want to be unique in their JAG!
What is unique about JAG swimwear?
JAG specializes in mix and match separates so that you can create an entirely custom look when it comes to your swimwear. Yes, they do sell some one pieces, and they certainly created an iconic one with the Baywatch silhouette!
However, what is unique about JAG is the fact that you can buy bottoms separate from tops in order to create a look that no one else on the beach will be wearing.
They also specialize in creating swimwear that is not only flattering, but also comfortable, including features such as soft cups and floating underwire.
Conclusion
So, who makes JAG swimwear? JAG is licensed by Perry Ellis international, a global fashion marketing and manufacturing company.
Perry Ellis manufactures JAG themselves, but they also license their own brands out to over 100 different manufacturers all around the world.
These third parties must all meet the stringent requirements of quality set by Perry Ellis.
JAG is famous for a variety of reasons, from their part in creating the iconic Baywatch swimsuit to their ability to create unique mix and match swimwear for a look that absolutely no one else on the beach will be wearing.
If you are looking for swimwear and beachwear to make you stand out in a fashionable way, check out JAG by Perry Ellis!
---
Here are some of my favorite services, products, and Stores
There are affiliate links, so if you do decide to use any of them, I´ll earn a small commission. But in all honesty, these are the exact what I use and recommend to everyone, even my own family.
To see all my of most up-to-date recommendations, check out this resource that I made for you!
BEST Of The Best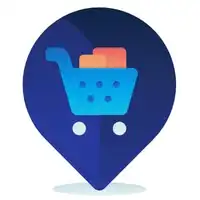 References
https://www.pery.com/Company/Overview
https://www.nytimes.com/2019/08/17/style/baywatch-swimsuit-pamela-anderson.html
Recent Posts