The Great Value brand is the exclusive Walmart in-store budget product line. Great Value brand LED light bulbs have historically been produced in the United States.
As of July 2020, the supplier of Great Value brand light bulbs moved all production from Bucyrus, Ohio to China. The A-19 LED bulb from the Great Value line accounted for 15% of total production at the Ohio plant location.
Why is the production of Great Value LED light bulbs being moved to China?
The move is the result of several factors, but the most cited reason is production costs. Walmart Great Value LED light bulbs are some of the most budget-friendly options on the market currently, averaging at about five dollars a bulb.
This decreases the potential profit margin. Savant, the parent company who is in charge of the move to China, cited consumer price point expectations as a primary reason for the desire to cut production costs.
Other lightbulb production lines at the Ohio plant will not be impacted by the move to China.
What kind of Great Value light bulbs will be produced in China?
Great Value LED lightbulb production is being moved from Ohio to China, as of July 2020. The A19 LED bulb has been primarily produced in an Ohio plant since 2019, resulting in the creation of 80 new jobs for the plant.
What is special about Great Value LED bulbs?
LED light bulbs are high efficiency, lasting much longer than a traditional lightbulb. This can reduce consumer demand of lighting significantly, as the lightbulb does not need to be replaced as often. Some LED light bulbs can last up to 20 years.
When compared to other brands of LED light bulbs, Great Value bulbs have higher measures of the lumen, watts, and efficiency.
Great Value LED bulbs also boast a lifespan of 25,000 hours (assuming 3 hours of daily use).
Why is moving the Great Value LED light bulb production line to China bad?
The move of the Great Value lightbulb production line to China has some negative consequences. Bucyrus, the location of the plant, has a small population of just 12,000. Manufacturing and skilled labor jobs are not readily available in rural regions.
The closure of the Bucyrus Lamp Plant will cause over eighty citizens to lose their jobs in an already tight job market. Unions across Ohio have organized protests against Walmart for the move.
When asked for comment, Walmart representatives cited GE and Savant as suppliers who have the ultimate say in production management.
How expensive are Great Value LED light bulbs?
Great Value LED light bulbs are some of the cheapest on the market. Walmart's Great Value line of LEDs has a wide variety and includes 40- and 60-watt bulbs for household use, outdoor lighting, as well as decorative options.
The 60-watt bulb uses 11 watts of power and is priced at $4.88. A dimmable model costs $9.88, although reviewers have stated that the dimming feature is not high quality.
Why should I use a Great Value LED lightbulb?
There are many reasons why a consumer should make the switch from an incandescent bulb to an LED lightbulb. Perhaps the most significant is cost-savings over time.
LED light bulbs last over 85% longer than traditional bulbs and do not need to be replaced as often. Many LED light bulbs could last as long as twenty years.
The Great Value LED lightbulb claims a lifespan of over 25,000 hours.
Great Value LED light bulbs to have some of the most cutting-edge features of LED lighting.
The efficiency measure (lumens per watt) of Great Value bulbs consistently ranks as the highest among brands, second only to Phillips.
The yearly energy cost of the Great Value LED bulb is $1.20 a year and the Great Value LED bulb has the highest lumen rating of any LED bulb in the market.
What are the drawbacks of using a Great Value lightbulb?
While replacing traditional incandescent bulbs has myriad benefits for cost and energy savings, some Great Value LED lightbulb features to have issues.
Some consumers have found the dimmable bulb to flicker on the lowest setting.
Additionally, many consumers want to support small, family-owned businesses and factories. While Walmart has promised to invest in "Made in America" initiatives, it may be difficult to determine how that initiative is compatible with relocating certain production lines from small-town plants to large conglomerates on a different continent.
Are Great Value LED light bulbs a good choice for consumers?
Great Value LED light bulbs to have many features of more expensive LED bulbs. In consumer tests, Great Value LED light bulbs consistently rank as one of the brightest LED bulbs, with some color varieties registering above 900 lumens.
Great Value LED light bulbs are also backed by a three-year warranty.
Great Value LED light bulbs are also:
dimmable
able to attach to an electronic timer
approved for dry, outdoor use
compatible with a photocell
compatible with a motion sensor system
Conclusion
Great Value LED light bulbs are a good choice for the budget conscious consumer. At less than five dollars per bulb, replacing just one traditional lightbulb with an LED lightbulb can result in significant cost savings over the course of the lightbulb's life.
Despite Walmart's pledge to invest in American-produced goods, the production of the Great Value LED lightbulb has been moved from Ohio to China as an effort to cut production costs.
Great Value LED light bulbs can help consumers better manage energy costs; however, consumers wishing to purchase "Made in America" LED light bulbs may have to look elsewhere.
---
Here are some of my favorite services, products, and Stores
There are affiliate links, so if you do decide to use any of them, I´ll earn a small commission. But in all honesty, these are the exact what I use and recommend to everyone, even my own family.
To see all my of most up-to-date recommendations, check out this resource that I made for you!
BEST Of The Best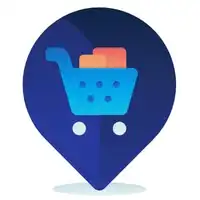 References
https://www.cnet.com/reviews/walmart-great-value-10w-led-light-bulb-60w-equivalent-review/
https://www.forbes.com/sites/peterdetwiler/2013/11/05/how-walmart-brought-low-cost-leds-to-the-mass-market/
Recent Posts