Do you know who makes Daisy toilet paper? this is one of the questions our readers ask a lot. Well, we´ve got you covered.
Toilet paper has recently made headlines yet again stating it is in short supply due to the pandemic in many large retailers all over the US.
Many have questioned whether more foreign toilet paper brands will make their way onto the shelves to keep up with demand.
So, who makes Daisy toilet paper? With headquarters on Long Island, NY, U.S. Alliance paper Inc. produces Daisy toilet paper as well as a range of other Daisy Paper products including Daisy Napkins, Daisy Facial tissues, and Daisy Paper towels.
With several big paper producers making claims to be doubling down on production, let's look at Daisy toilet paper, also known as Daisy bath tissue, and see where it is made.
About U.S Alliance Paper
Established in 1996, U.S Alliance Paper Inc. is a family-owned company that is headquartered in Long Island, New York.
The company specializes in the production and manufacturing of a range of private and branded paper products, including the Daisy kitchen paper towel, tissues, and toilet paper.
The U.S Alliance Paper manufacturing facilities are fully equipped with state-of-the-art, high-speed converting machinery, and the team delivers specialized paper products to suit the needs of their customers.
They have the expertise and capabilities to flexibly produce products in all paper grades – from recycled, FSC®​ Certified, and blended, to TAD paper grades.
As of 2020, the company employs around 220 staff at its 200,000 square foot processing plant site in the Long Island suburb, Edgewood, New York.
The company's slogan is "feel the difference" and promotes itself as being 100% focused on manufacturing top-quality paper products.
Read also: What Is The Worst Brand of Toilet Paper (You Should Avoid!)
U.S. Alliance Paper Inc. has four branded product lines
Azure Toilet paper – Released in 2017, Azure is a premium paper product line that allows retailers to supply TAD (Through Air-Dried) in eye-catching, ready-to-shelve packaging. Advantages of TAD paper manufacturing include ​​stronger, softer, and more absorbent product attributes.
Daisy Products – This product line features quality paper products including bath tissue, kitchen towels, table napkins, and facial tissue. Daisy toilet paper and other products are considered a control brand for discount retailers and dollar-store customers. Daisy products offer quality paper products at excellent value for money. 
Delicate touch – The research team at U.S. Alliance Paper conducted a year-long research study to identify the preferred quality and package configurations requested by customers. As a result of the study, the team developed the Delicate Touch brand. The Delicate Touch line of products includes napkins, facial tissues, paper towels, and bath tissue (toilet paper). 
Earth One – With a focus on offering an appealing product to environmentally-aware customers, Earth One is a certified sustainable paper product. Earth One products include paper napkins, paper towels, and bath tissues (toilet paper). All of the Earth One products are manufactured from 100% recycled paper. Earth One paper products are whitened without chlorine bleaching to meet or exceed all EPA guidelines. 
Private Label products – Alongside the above-mentioned branded products offered by U.S. Alliance Paper, the company also produces a range of private label products for large retailers. The company also makes these products using their state-of-the-art equipment and machinery and can offer high-speed processing to cater to any product quality tier, packaging size, and distribution requirements. 
The Daisy brand
The Daisy brand of paper products was developed by U.S. Alliance paper to fulfil the growing demand for a quality paper product with excellent value pricing.
The Daisy line of products is all proudly made in the USA in the manufacturing plant in Edgewood, Long Island, New York.
The Daisy product line includes bath tissue (toilet roll), kitchen towels, table napkins, and facial tissues.
The Daisy line of products is all attractively packaged and is available in a wide variety of sizes to suit the needs of a variety of customers.
Daisy bath tissue (toilet paper)
Daisy toilet paper (also referred to as daisy bath tissue) is a 2-ply toilet paper product that is made from 150-500 count rated paper.
Daisy bath tissue comes in a range of packaging sizes from 4 packs to large restaurant roll sizes.
The paper is colored (apricot, soft pink, or white) and is described as soft, and offers quality toilet paper at an affordable price.
Like most modern toilet paper, Daisy bath paper is designed to degrade once it enters the sewer system or in septic tanks.
Daisy bath tissue reviews
Daisy bath tissue receives mostly positive reviews from a number of sources online.
The Daisy 2ply 150ct 4pk Bath Tissue product received a 3.4 (out of 5) star review from the influenster website.
There are currently no reviews of the Daisy bath tissue products on the Walmart website (at the time of writing it was out of stock).
Where can you buy Daisy Toilet paper?
Daisy Toilet paper and other Daisy paper products are available in a range of notable retailers throughout the USA.
The largest retailer that stocks Daisy toilet paper is Walmart, where you can buy a range of Daisy bath paper products in various sized packages. 
Other retailers include G Rock handcovers Inc., TFS Wholesalers, American Food Service Depot, and WIN Depot, the restaurant supplies store that's also open to the public through their online store. 
Is Daisy toilet paper made in the USA?
Yes, it sure is! Daisy bath tissue is manufactured by U.S. Alliance Paper Inc. which has its processing and distribution plants in Edgewood, on Long Island, New York.
All of the Daisy paper products are proudly made in the USA and are packaged with a made in the USA logo.
Summary
While relatively small compared to the paper kingpins of North America, U.S. Alliance Paper is a small family-owned company that produces a range of quality paper products from their manufacturing plant located in Edgewood, Long Island, New York.
Daisy bath tissue is one of their brands that offers top-quality 2-ply toilet paper at an affordable price. It is stocked in a number of large retailers including America's largest retailer Walmart.
Of course, you may want to grab some quickly as the ongoing cycle of toilet paper shortages may be set to continue.
---
Here are some of my favorite services, products, and Stores
There are affiliate links, so if you do decide to use any of them, I´ll earn a small commission. But in all honesty, these are the exact what I use and recommend to everyone, even my own family.
To see all my of most up-to-date recommendations, check out this resource that I made for you!
BEST Of The Best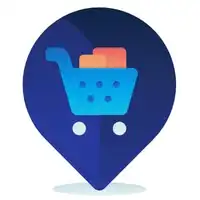 References
https://www.usalliancepaper.com/
https://www.walmart.com/ip/Daisy-2ply-150ct-6pk-bath-tissue/574728253
Recent Posts