People also ask, who makes Cottonelle toilet paper?
While toilet roll is not often a newsworthy topic, during the ongoing COVID pandemic, the humble toilet paper has become front-page news due to reported shortages and a flurry of social media images showing empty shelves across the country.
This has led to many asking the question, "Who makes Cottonelle toilet paper, and will there be enough to go around?".
So, who makes Cottonelle toilet paper? As the leading producer of toilet paper in the US, Kimberly-Clark is the producer of Cottonelle toilet paper. Other popular brands within the Kimberly-Clark portfolio include Kleenex, Huggies, Kotex, Viva, Pull-Ups, and Scott tissues.
Why all the fuss over toilet paper?
Surprisingly, toilet paper is big business and the humble toilet paper products garner Kimberly-Clark alone an estimated amount of more than $2 billion each and every year. 
With more and more toilet paper products entering our shelves, it's worth investigating who makes some of the most popular toilet paper products in the US.
Let's start with one of the most popular brands and discover who the makers of Cottonelle toilet paper are and their history.
Who is Kimberly-Clark?
Kimberly, Clark and Co. was founded in 1872 by John A. Kimberly, Charles B. Clark, Havilah Babcock, and Franklyn C. Shattuck.
The company originally started off operating paper mills domestically around the Wisconsin area and produced mostly paper-based consumer products.
Kimberly-Clark – A company of firsts
The town formerly known as 'The Cedars' was renamed in 1889, the town was renamed Kimberly after John A. Kimberly and shows the prolific importance the company played for local residents.
In the same year, the company acquired the contract to expand a sulphite pulp complex in Appleton, Wisconsin, allowing Kimberly-Clark to become the first firm west of Pennsylvania to use this advanced manufacturing process.
A few decades later in 1914, Kimberly-Clark created cellu-cotton, a cotton substitute material. The firm won contracts with the U.S. Army to supply surgical cotton during World War I.
In 1920, Kimberly-Clark introduced Kotex which was the first disposable feminine hygiene product. In 1924, the disposable handkerchief was created and named Kleenex. 
International expansion of Kimberly-Clark
Kimberly-Clark expanded internationally throughout the 1950s, opening several manufacturing plants in Mexico, West Germany, and the United Kingdom.
The company expanded even further abroad in the 1960s, opening operations in 17 more foreign locations.
During the decades of expansion, Kimberly-Clark has expanded and created a number of popular household brands in the sanitary paper products and surgical and medical instruments product sectors.
Kimberly-Clark brands
Kimberly-Clark products include Kleenex, Kotex feminine hygiene products, Andrex toilet paper, Wypall utility wipes, KimWipes, and Huggies disposable diapers and baby wipes, as well as Cottonelle toilet paper.
Other brands and products include:
Scott: Paper towels and bath wipes
Viva: Heavy-duty paper towels
Little Swimmers: Swim diapers that are marketed under the Huggies brand
Pull-Ups: Training pants for toddlers during toilet training, also marketed under the Huggies brand
GoodNites (Named 'DryNites' outside North America): Pull-on diapers for children, teens and young adults who experience bedwetting
Poise: Pads and liners for incontinence in adult women
Depend: Diapers and briefs for adults and seniors
Cottonelle® Flushable Wipes, Resealable Pack, 168 Total Wipes
How big is Kimberly-Clark?
Nowadays, Kimberly-Clark is listed as a Fortune 500 company and as of 2020 is the US's largest producer of toilet paper with around 40,000 employees globally and an annual revenue topping around US $18 billion.
Read also: What Is The Worst Brand of Toilet Paper (You Should Avoid!)
The Cottonelle Brand
Established in 1972, Cottonelle is a famous American brand of toilet paper that is produced by Kimberly-Clark. It is also found internationally under different names and Cottonelle is the sister brand of Andrex in the UK.
In Australia, it is called Kleenex Cottonelle. In Austria it is called "Hakle," and in Germany, it is simply named Cottonelle.
Currently, there are a number of Cottonelle products that are all sold under the Kleenex Brand in the US and in Australia.
Cottonelle toilet paper products
The company has made several different toilet paper types that are sold under the Kleenex brand, including:
Cottonelle regular
Cottonelle Double
Cottonelle Ultra (Two-ply)
Cottonelle Aloe ; E
Cottonelle Kids
Cottonelle Extra Strength
All products are sold in a variety of pack sizes including 4 packs, 8 packs, 12 packs, 16 packs, mega-sized 20 packs, and jumbo-sized 32 packs. 
Is Cottonelle toilet paper made in the USA?
As Cottonelle is part of Kimberly-Clark, a global paper products company, they have marketing offices and production mills in various countries.
In the US and Canada, Kimberly-Clark has more than 30 office and mill locations.
Due to the low cost of toilet paper and bulk size of the products, it would be cost-prohibitive and therefore highly unlikely that Kimberly-Clark would import toilet paper from other countries for direct sale inside of the US.
Read also: What Is The Best Toilet Paper Brand (You Should Buy!)
Is Cottonelle the most popular toilet paper brand in the US?
There are three major toilet paper manufacturers in the US that are responsible for 80% of the overall market share. One of these is Kimberly-Clark which produces Cottonelle toilet paper. 
Cottonelle is easily one of the most recognizable brands of toilet paper on the supermarket shelves, but comes in as the 6th most popular brand in the US, with around 29 million customers each year.
The toilet paper king of the throne belongs to Charmin Ultra with a little over 86 million customers each year.
Private-label store brands take second place with just under 79 million customers annually. In third place, Kimberly-Clark-owned brand Scott Tissues has over 60 million customers each year.
Conclusion
Cottonelle is an American established brand that is owned and produced by one of the US's leading toilet paper manufacturers, Kimberly-Clark.
Cottonelle is packaged under the Kleenex brand and offers customers a range of toilet paper products including single ply, double ply, toilet paper with Aloe and E, and specialized toilet paper for children.
The Cottonelle brand has proven itself to be one of the favorites with American consumers and continues to be a leading brand in the toilet paper market in the US.
Cottonelle remains a large contributor to the enormous profits made by the parent company, Kimberly-Clark.
---
Here are some of my favorite services, products, and Stores
There are affiliate links, so if you do decide to use any of them, I´ll earn a small commission. But in all honesty, these are the exact what I use and recommend to everyone, even my own family.
To see all my of most up-to-date recommendations, check out this resource that I made for you!
BEST Of The Best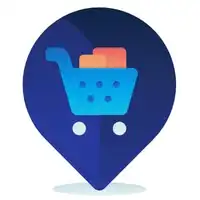 References
https://www.walmart.com/ip/Cottonelle-Clean-Care-Toilet-Paper-20-Big-Rolls/
https://en.wikipedia.org/wiki/Kimberly-Clark
Recent Posts