The cinnamon whisky trend really took off in the last decade, but another spiced spirit is starting to make waves as well.
If you want to try a different liquor with a twist then you might want to know, who makes cinnamon vodka?
There are a few different companies that make cinnamon flavoured vodka, including Smirnoff, Hard Truth Distilling Co., the Northern Maine Distilling Company, Ogden's Own Distillery, and Wolf Point Distilling. It is also surprisingly easy to infuse your own vodka with a delicious cinnamon flavour, in the comfort of your own home.
This article will give you the lowdown on some of the most popular cinnamon flavoured vodkas that you can find in the United States today as well as the recipe in case you want to try your hand at infusing some flavoured vodka of your own.
Which Companies Make Cinnamon Flavoured Vodka?
There are several distilleries that make cinnamon flavoured vodka which you can purchase all over the United States. Some of the most popular cinnamon vodkas that you might want to try include:
Smirnoff Gold Collection Cinnamon Flavoured Vodka
One of the biggest producers of vodka in the world, Smirnoff is a brand that originated from a distillery in Moscow, Russia.
Their Gold Collection Cinnamon Flavoured Vodka is possibly the most famous option that you are likely to find near you.
Smirnoff Gold has a real air of luxury about it as it is filled with flakes of real edible gold leaf. The cinnamon flavour in this vodka is more of a hint than a powerful kick.
Read also: Who Makes Kirkland Brand Vodka? (Proved!)
Hard Truth Distilling Co. Cinnamon Vodka
This option from Hard Truth is made with their own wheat-based vodka and uses natural ingredients to give a sweet but clean cinnamon flavour. It has a light golden colour and is slightly less strong than a standard spirit at 30% ABV.
Maine Spirits Cannon Shot Cinnamon Vodka
A touch of maple syrup adds an interesting level of sweetness to this cinnamon flavoured vodka from the Maine Craft Distilling company.
Moderately spicy and circus-themed, this spirit is a relatively recent release having only started production in 2019.
The Northern Maine Distilling Company Cinnamon Stick Vodka
Dark and aromatic, the Cinnamon Stick Vodka from the Northern Maine Distilling Company is a hearty beverage, having been bottled at 80 proof.
There is no artificially enhanced colour or sweetness in this bottle, it gains its dark brown appearance from a double measure of pure cinnamon sticks.
Ogden's Own Distillery Five Wives Sinful Cinnamon Vodka
Clean and low in sugars and calories, Ogden's Own's Five Wives Sinful Cinnamon Vodka is a fresh take on the cinnamon phenomenon.
It is neither dark and intense nor sweet and sugary, instead, they've gone for a crisp flavour that contains only 76 calories per ounce.
O'Leary's 1871 Vapor Infused Cinnamon Vodka from Wolf Point Distilling Company
O'Leary's 1871 contains a complex blend of different spices that adds intrigue to the idea of cinnamon vodka. With hints of bay leaf, clove, cardamom, liquor ice, and nutmeg – combined with the cinnamon kick – there is a lot of subtlety to this beverage.
Why is Cinnamon Vodka Popular?
Cinnamon is a popular infusing agent for vodka because it has a complex spicy taste and a small kick of warmth that really heats up the body.
Most cinnamon vodkas are a bit spicy but usually in a way that is sweeter than it is savory.
Can You Make Your Own Cinnamon Vodka?
Vodka is a very popular liquor to experiment with and try to create delicious flavours of your own. With its high alcohol content and clean flavour, vodka makes a great base for infusions.
To make your own cinnamon flavoured vodka, all you need is a vodka of your own choosing, some cinnamon sticks, a dash of sugar, and a bit of time.
Ingredients:
750ml (or a fifth) of Vodka
1 cinnamon stick
1 tsp sugar (optional)
Method:
Select a container that can be airtight when sealed with a lid.
Pour in 750ml into the container.
Drop in a single stick of cinnamon.
Add 1 tsp of sugar for extra sweetness.
Seal the container and leave for at least 24 hours.
As with any infusing method, the longer that you leave your vodka, the stronger the flavour will be. When it comes to cinnamon, the spices that infuse over time will make your vodka even hotter as time goes on, so be careful!
What Cocktails Can You Make with Cinnamon Vodka?
Some cinnamon vodkas are best enjoyed by themselves, either as a chilled shot or in a short glass over ice, but there are many delicious cocktails that you can make with this drink as well.
A couple of the most popular that you could try include:
Caramel Apple Cider Martini: Sweet and full of the flavours of fall, this is a warming cocktail that's ideal for a chilly evening.
Golden Apple Pie Sangria: A fresh mix of white wine, apple cider, and cinnamon vodka this is an exciting twist on a Spanish classic.
Pumpkintini: Another interesting blend for the fall season, cinnamon vodka, vanilla vodka, and pumpkin puree come together to make something rather unique.
The Truth: Who Makes Cinnamon Vodka?
There are several companies out there producing cinnamon vodka that you can purchase in the United States right now.
Smirnoff is probably the most well-known on the market but Hard Truth, Maine Spirits, Ogden's Own, Wolf Point, and the Northern Maine Distilling Company all have some fantastic options that you might like to try.
If you're feeling experimental, however, you could get hold of a couple of cinnamon sticks and try infusing your own cinnamon vodka today.
---
Here are some of my favorite services, products, and Stores
There are affiliate links, so if you do decide to use any of them, I´ll earn a small commission. But in all honesty, these are the exact what I use and recommend to everyone, even my own family.
To see all my of most up-to-date recommendations, check out this resource that I made for you!
BEST Of The Best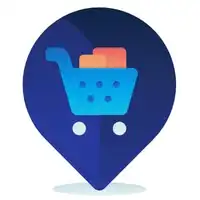 References
https://whoneedsacape.com/2013/10/cinnamon-infused-vodka/
Recent Posts