What is the secret that will help you create that ideal navy blue icing? How to make navy blue buttercream frosting?
If you feel like the color of your icing is not quite right, try adding a tiny drop of black to the mixture to make the blue more 'navy'.
To be completely honest, navy blue is a color that is challenging to mix up. It is just extremely easy to go too light or dark.
So, what colors make Navy blue icing? to make navy blue royal icing you need to mix 3 drops of royal blue, 3 drops of violet, and 1 drop of black with royal icing together to achieve the perfect navy blue.
What is the secret that will help you create that ideal navy blue icing?
Here are a few tips that are going to change your life (or at least make it a bit more colorful).
What Colors Make Navy Blue Icing?
If you are using color icing, you are going to need 3 colors – royal blue, violet, and black.
Tip: don't have royal blue? Simply mix primary blue with a bit of purple. If you need to make the color darker, add a tiny amount of black.
A great idea is to always start with a base color. In our case, you are going to need half a cup of royal icing.
Add 3 drops of royal blue, 3 drops of violet, and 1 tiny drop of black.
Don't worry if, at first, your icing won't look perfect. In fact, navy blue is going to develop over time, so leaving the mixture overnight or at least for a few hours is incredibly important.
Also, do make the icing a little lighter than you think you will need, as the mix is going to darken.
We do understand that everyone's drops can be different. But as long as the colors' ratio stays the same, your navy blue icing is going to turn out beautifully.
Hint: feel like the result is a bit too dark? Just add some white icing.
How to Make Navy Blue Icing with Paste or Gel Food Coloring?
The colors that you are going to need are pretty much the same as with liquid food coloring. However, you would have to do your best to try and measure equal parts of royal blue and violet.
So, to make navy blue royal icing begin with approximately half a cup of royal icing and add 1 part (3 drops) of royal blue gel food coloring or paste and 1 part (3 drops) of violet gel or paste. Use a toothpick to carefully mix the two colors together.
Now, you should add a tiny amount of black (1 drop).
Some people find it incredibly hard to add the right amount of paste.
You can, once again, use a toothpick to get a tiny amount of black from the tube. It is always better to add very small parts at a time, as you'll have more control over the result.
How to make navy blue buttercream >> Check out the video below:
A Few Ideas for When to Use Navy Blue Icing
Navy blue is such a beautiful color, we will not be surprised if you would want to use it in everything once you manage to get it just right.
However, here are a few ideas of when navy blue icing is going to become the perfect 'cherry on the cake':
The 4th of July. You can wish a very happy birthday to America with the help of navy blue icing cookies or a red, white, and blue cake.

Feel like the baby blue color used at the gender reveal parties is a bit too boring? Then go for the spectacular navy blue – the color is both appropriate for the occasion and unique.

A lot of schools and colleges use this shade of blue for their flags and banners. If you are planning on surprising the kids, their parents, or the teaching staff, then our navy blue icing is a wonderful fit for the job.

Finally, this color can become one of the highlights of your dessert on National Maritime Day. To go the extra mile, you can add a drawing of an anchor.
How to Make Your Icing Navy Blue?
If you are using paste or gel food coloring, you would have to twirl a toothpick first into the coloring and then into your icing. Mix well and remember to add a little color at a time.
With liquid food coloring, all you would have to do is stir the drops of the coloring into the actual icing. Of course, you can first use a bowl to achieve the perfect color with the liquid coloring only.
Warning! Blue coloring can stain your clothes and, in some cases, your teeth. It is, perhaps, one of the toughest colors to wash out, so be careful when creating your navy blue icing.
A Few Useful Tips to Making Navy Blue Icing
Mix enough color as it would be difficult to make a new batch with the exact same shade.
Navy blue is a tricky color to achieve, but once you have nailed it, you would want to make sure that you have prepared enough icing.
Americolor makes a navy blue color. If you don't find it navy enough, simply leave the icing overnight – the color will darken.

You can try adding dark chocolate cocoa powder to your royal icing. Such powder can be added to any icing that you want to make a bit darker and it might be a lovely option for those who want to avoid using too much food coloring.
Simply make sure to add a tiny bit, otherwise, the icing is going to seize up.

Keep a sample image of the desired navy blue close to your mixing station, so that you can test the color and adjust it if you need to.
To Sum Up
Navy blue is not the most regular color when it comes to icing. It is definitely a great choice for anyone, who wants to take their desserts to a whole new level.
But do bear in mind that the perfect navy blue might be tricky to achieve.
Whether you prefer liquid food coloring or gels and pastes, that doesn't really matter. The three mains colors that you would have to mix up to create a stunning navy blue are royal blue, violet, and black.
Don't be afraid to experiment, be patient, and we are sure that you are going to nail that color in the end!
---
Here are some of my favorite services, products, and Stores
There are affiliate links, so if you do decide to use any of them, I´ll earn a small commission. But in all honesty, these are the exact what I use and recommend to everyone, even my own family.
To see all my of most up-to-date recommendations, check out this resource that I made for you!
BEST Of The Best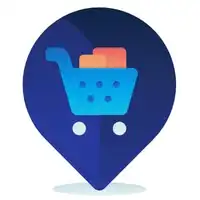 References
https://artsandculture.google.com/
Recent Posts