Have you ever wondered what colors make green food coloring? How to Make Green Food Coloring? Look no more. We´ve got you covered.
The process of baking a cake can be complex in of itself, especially when made from scratch.
So, it is easy to understand how frustrating it can be when you are in the final stages of a completed baking project only to realize you ran out of a specific food coloring required to complete your dessert. Luckily, you can combine most colors to make the one you need.
So, what colors make green food coloring? To make green food coloring, you simply mix equal parts blue food coloring to yellow food coloring. Mix the two colors thoroughly, making sure the final color is even throughout the batch. Allow the mixture to sit a few minutes before using it, as the color can change slightly over time.
This article will provide you with all of the information needed to make beautiful green food coloring, along with tips and tricks to make the dye resilient, smooth, and perfect for each project.
How to Make Green Food Coloring
When making food coloring a specific shade to match your creative creation, there are a few things to consider besides just which primary colors to combine.
Something like, what shade of green are you going for, what type of dye are you using, and what mixture are you attempting to color? So, grab your materials, and let's get mixing.
Read also: What Do You Get When You Mix Red and Green? (Three Colors of Light)
Tips to Try When Mixing Your Food Coloring
There are some critical rules that bakers live by when working with food coloring and dyes. These are all important to get the shade you are hoping for.
Start Small
Never go overboard when adding food coloring to the bowl. Less is more when you are trying to reach the perfect shade. It's easy to add more drops to the batter but impossible to take them away.
Mix, Mix, Mix
It doesn't take much food coloring to start creating bright shades. If you miss any concentrated dye when mixing, you will eventually notice a color difference if you batter when you move onto the next stage.
Mixing your food coloring into the batter as thoroughly as possible will prevent streaks or dark spots from forming.
Let the Mixture Relax
After you have created the perfect color, let the mixture sit for 10-minutes or so. Over time you will notice a slight fluctuation in the pigmentation after it settles.
It may not be so much you want to change the colors, but you never know.
Natural Lighting is Always Best
If possible, take a peek at your final color in natural lighting. This is the best way to determine what the actual color of the final product looks like.
Indoor lighting (or lack thereof) can create a change in the way you see the color and what the color is.
Test the color before adding to the mixture
You can test the color combinations out before adding them to your mixture by dropping them into a clear glass of water. Doing this will give you an idea of what the outcome of the color will look like.
Fondant
Mixing food coloring into fondant or gum paste will look much different than if you were using icing or batter.
To dye fondant green, you can't simply take a mixer and blend it all together; the ingredients are too thick. So, you will have to fold your food coloring into the mixture.
You do this by smearing the food coloring onto a large stretched-out chunk of fondant. Then you fold the slab in half and start to twist and knead the mixture until the color is exact.
If you need to add coloring, dip a toothpick into the dye and insert it into the paste.
Food Coloring Guide for Different Shades of Green
Everyone knows that you have to mix blue and yellow to make green. However, knowing how many drops of each and other colors you can add to create different shades of green can be very useful.
| Color | Blue Dye | Yellow Dye | Orange Dye | Brown Dye | Black Dye |
| --- | --- | --- | --- | --- | --- |
| Basic green | 5 drop | 5 drops | X | X | X |
| Bright Green | 2 drops | 10 drops | X | X | X |
| Pastel Green | 5 drops | X | 5 drops | X | X |
| Neon Green | 1 drop | 15 drops | X | X | X |
| Olive Green | 2 drops | 10 drops | X | 1 drop | X |
| Neutral Green | 2 drops | 2 drops | X | 2 drops | X |
| Dark Forest Green | 4 drops | 6 drops | 2 drops | 7 drops | 2drops |
The lighter and brighter you want your green to be, the more yellow you will add. The darker the green obviously will require more drops of the darker colors.
Note: Always factor in the base color of your batter when you are mixing in food coloring. Egg yokes and butter will give batter, frosting, etc., a yellow tint, changing how your colors will come out.
Read also: What Do You Get When You Mix Red And Yellow? (Color Wheel)
Types of Food Coloring
Most of us regularly use food coloring drops when baking cakes, cupcakes, etc., at home. However, there are many different ways to dye your frosting or batter.
Gels
Gel food coloring has a much thicker consistency to it than drops. This food coloring is highly concentrated and vibrant, making it a favorite for mixing things like cake batter.
This type of coloring is a little more costly than the liquid form but worth it.
Powders
You don't see powdered food coloring all-to-often, but it is available and works well.
Just like the alternatives, a little goes a long way, so start with a tiny pinch when mixing colors.
Liquids
This dye is the most common form of food coloring. These drops come in small bottles, most being little tear shapes.
Each drop is a high concentrate of color, and too much can make your batter runny, so be careful.
Natural
You can always pass up food coloring altogether and make a great green color from natural products. The best way to do this is by boiling spinach for around 10 min.
Then pour the contents of the pan into a blender, then straining the large particles out of the mixture.
Summing Things Up
When mixing and matching colors to create the perfect green, always remember that many other factors go into how color comes out.
---
Here are some of my favorite services, products, and Stores
There are affiliate links, so if you do decide to use any of them, I´ll earn a small commission. But in all honesty, these are the exact what I use and recommend to everyone, even my own family.
To see all my of most up-to-date recommendations, check out this resource that I made for you!
BEST Of The Best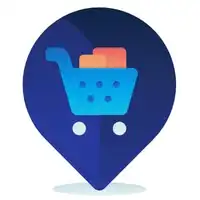 References
https://www.craftsy.com/post/food-coloring/
https://www.instructables.com/Fondant-Coloring/
Recent Posts