Thinking about putting a standard queen mattress in your RV? Stop and read this beforehand! The differences between regular and RV mattresses may well surprise you.
On this page, you'll find everything you need to know about the differences, qualities, and even the best brands!
Let us jump right into the details.
RV Queen Mattress VS Regular Queen Mattress: The Differences Explained
A regular queen mattress is made intentionally for stationary bed frames that undergo similar temperatures 365 (or 366) days a year.
An RV queen mattress, on the other hand, is purpose-built to withstand climate changes, frequent movement, and constant wear and tear.
Another major difference between the two is the size. While some RV mattresses are just as thick as standard types, they do tend to be thinner to decrease the weight.
Plus, standard queens are longer by 5 inches than RV mattresses, making them far too big for most campervans.
Find the specifics in the table below:
| | RV Queen Mattress | Regular Queen Mattress |
| --- | --- | --- |
| Materials | Flame retardant foam or gel springs | Polyester, wool, cotton, adhesives, or some flame retardant materials |
| Weight | 50-75 lbs | 100-150 lbs |
| Dimensions | 60 x 75 x11 inches | 60 x 80 x 11 inches |
There's Also a Short Queen RV Mattress to Consider
Thought that was everything? Think again! The world of RV VS regular mattresses is more complicated than initially thought, due to the addition of short queens.
Best RV Mattress To Buy Today
Below you can find the Top 3 best RV Mattress you can get today
Best Value: Best Price Mattress 6 Inch Memory Foam Mattress
Honorable Mention: DynastyMattress New Cool Breeze
Buying Short Queen RV Mattress
Click the link to Amazon and get the Best Short Queen RV Mattress
Buying Short Queen Mattress
Click the link to Amazon and get the Best Short Queen Mattress
Buying RV King Mattress
Click the link to Amazon and get the Best RV King Mattress
So, What Are Short Queens?
They are, as the name suggests, shorter than standard RV queen mattresses. To be specific, they're usually 6 inches smaller to fit inside smaller campervans.
What Would Happen If You Put a Regular Queen Mattress In Your RV?
To tell you the truth, putting a regular queen mattress into an RV with the right amount of space will work short term. However, after a few months or weeks, problems will start to arise.
Unfortunately, you can end up with a whole list of issues depending on the environment you're traveling in. The problems can include:
Sinking and rips that affect your sleep
Growth of mold and mildew
Fire risk due to the mattress' materials
Frustrating size
Buying an RV queen mattress eliminates these problems, so it's definitely worth the money.
Now You Know The Differences, Find Out How to Choose a Decent RV Queen Mattress
It's now evident that a standard queen mattress won't cut the mustard for your RV. But getting your hands on the perfect RV mattress is quite hard. You need to consider the following:
#1 Money Talk
Obviously, you need to find an RV mattress that fits your budget. Ideally, you should try to stay on the lower end of your budget so you can put your money into an emergency stash (i.e., a must-have for RV trips).
Keep in mind that even though a mattress is more expensive, it doesn't mean it's better than those on the cheaper side of things.
#2 Durability
Traveling equals bumps and bumps equal bouncing mattresses. If you fail to buy a mattress designed with RVs in mind, you risk catastrophic damage over rough terrains.
Not to mention that it needs to withstand the drastic temperature fluctuations that occur inside camper vans. Otherwise, your mattress may fall prey to premature deterioration, sinking, and rips.
#3 Space
Space is limited inside an RV, as you know. So, you must be intentional with the amount of space you take up with a mattress. Sadly, you can't negotiate on the width or length to make more room for a massive bed.
As we already discussed, a standard queen mattress is too big by a few inches. Ensuring you purchase an RV-specific model means you don't have to worry about it not fitting.
The thickness needs to be considered as well. Buying a too-thick RV mattress restricts the clearance between the ceiling and your head.
#4 Materials
Usually, RV mattresses (queen-sized or otherwise) are made from foam. It's safer for use in vehicles, thanks to the following properties:
Mildew and mold resistant
Lightweight
Fire retardant
Copes with extreme temperature fluctuations
If you're planning to leave your RV over the winter, foam is the only option you should consider. Why? Because mildew thrives in unused situations, but foam helps combat it.
Conversely, it's useful for those of you who want to live in your RV all year round since you need a mattress that holds up to any climate.
#5 Weight
Whether you pull or drive your RV, you must account for every ounce. Standard queen mattresses are pretty heavy.
But RV-specific models are purposefully made with lighter materials. The goal is to keep your RV as light as humanly possible — and the mattress ends up being one of the heaviest parts if you're not careful.
The 5 Best RV Queen Mattresses
We've thrown a lot of information at you. So, to give you a better chance of getting the right queen RV mattress for your travels, we've given you a list of the best 5 for a headstart:
Best Price Mattress Memory Foam Short Queen RV Mattress — It's a gel memory foam mattress that forms around your body and temperature to ensure maximum comfort.
Live ; Sleep Resort Classic Short Queen RV Mattress — It's perfectly designed for RVs and contains high-density foam for optimal back support. Not to mention it's aesthetically pleasing.
Avocado Green Queen RV Mattress — It's an eco-friendly option. No chemicals are used in the creation of the mattress, and the user reviews are astonishingly great.
Essentia Queen RV Mattress — It comes with a 20-year warranty and a 60-night trial. You can test the mattress in-store if you want but prepared to pay a high price.
Tochta Queen RV Mattress — It's wonderfully form-fitting and ships quickly. With a 10-year warranty, it's a foolproof purchase.
RV Queen Mattress VS Regular Queen Mattress: The Bottom Line
At first glance, the differences between RV and regular mattresses seem minimal. But upon further inspection, you notice just how different the size, weight, and materials are!
---
Here are some of my favorite services, products, and Stores
Thank you for reading this article. I hope it helps you find the most recent and accurate RV, camping information. Here are some services, products, and Stores that I use and hope you´ll also find helpful.
There are affiliate links, so if you do decide to use any of them, I´ll earn a small commission. But in all honesty, these are the exact what I use and recommend to everyone, even my own family.
To see all my of most up-to-date recommendations, check out this resource that I made for you!
Top Pick
Best RV Supplies
+ Great Products & Services
+ Approved
+ Save Thousands of Dollars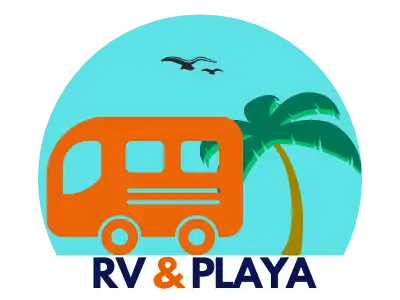 References
https://www.rvlivingusa.com/what-is-the-difference-between-an-rv-mattress-and-a-regular-mattress/
Recent Posts