Do you know if Costco Krill oil is good? this is one of the questions our readers ask a lot. Well, we´ve got you covered.
Costco sells a range of fish oil supplements through its own Kirkland Signature brand. One of these is Kirkland Signature Krill Oil, which comes in a container of 160 softgel capsules, each containing 500mg of pure krill oil.
If you are considering which supplements to take and are wondering if Costco krill oil is good? Yes, Costco Kirkland Signature Krill Oil is good and a great source of Omega 3, EPA, DHA, phospholipids, and astaxanthins. It contains no artificial colors or preservatives. Krill oil is more easily absorbed than other types of fish oil, so each capsule is smaller and easier to swallow, with no fishy aftertaste.
Costco Krill Oil is sourced from the clear waters of the Antarctic, using sustainable methods that do not harm the environment and allow zero by-catch.
The following will explain everything in detail about how Costco Krill Oil is made, which ingredients it contains, and the health benefits it offers, to allow you to make the right choice for your supplements.
What Are Costco Fish Oils?
Costco has its own brand of supplements, vitamins, minerals, and fish oils, sold through the Kirkland Signature brand.
Costco have been offering these supplements to its warehouse members since 1995 at value prices.
Costco supplements are made using trusted suppliers, quality ingredients, and the USP (United States Pharmacopeia) and Good Manufacturing Practice.
What Is Costco Krill Oil?
Costco sells its own-brand Kirkland Signature Krill Oil, in containers of 160 softgel capsules of 500mg.
These capsules are smaller than other fish oil capsules and easy to swallow, with superior absorption, and have no fishy odor or aftertaste.
This makes them easy to take for those who struggle to take fish oil but want to get Omega 3 into their diet.
The recommended dose is to take two capsules daily to gain the appropriate amount of Omega 3 for optimum health benefits.
Read also: Who Makes Kirkland Krill Oil (Easy Explained!)
What Are the Health Benefits of Costco Krill Oil?
Costco Krill Oil provides an essential source of Omega 3. Our bodies cannot produce Omega 3, and it can be difficult to get enough Omega 3 into the diet.
Therefore, a daily supplement is an easy way to get enough of this fatty acid to boost health and provide all kinds of benefits to the body to maintain optimum health.
Taking Costco Krill oil daily is a consistent, easy to swallow, fast absorbing manner in which to get enough Omega 3.
Besides the Omega 3 intake, Costo Krill Oil also has many other ingredients that offer huge health benefits:
Krill oil is more easily absorbed than other fish oil as it contains phospholipid bound omega 3. Due to this easy absorption, the krill oil can be offered in smaller, easy to swallow capsules than other fish oils. Phospholipids are oily fats that can be absorbed intact, rather than having to be broken down like triglycerides. This simpler digestive process means that the omega 3 can be more available in the body and makes up cell membranes.  
The DHA found in the krill oil helps the maintenance of normal brain function and vision.
Both the EPA and DHA in the krill oil contribute to the normal functioning of the heart and cardiovascular health. These fatty acids also help maintain a healthy level of blood pressure and cholesterol.
These ingredients offer heart, brain, and joint support.
Astaxanthin is a powerful antioxidant that helps protect cells in the body against damage from free radicals. Astaxanthin benefits every cell in the body, including the brain, heart, kidney, and eyes.
Read also: What Are Kirkland Fish Oil Ingredients (Omega-3 + More)
What Ingredients Are in Costco Krill Oil?
Each krill oil capsule contains the following amount of ingredients:
500mg of 100% krill oil
120mg of omega 3
60mg of EPA (eicosapentaenoic acid)
30mg of DHA (docosahexaenoic acid)
200mg of phospholipids
150mcg of astaxanthins
5mg of cholesterol, which is around 2% of the daily recommended allowance
5 calories
Contains no artificial colors or preservatives
The krill oil gets its bright red color naturally, from the 150mcg of astaxanthin it contains
How Is Costco Krill Oil Made?
Kirkland Signature Krill Oil is made with 100% krill oil. Costco states that this krill oil is made using sustainable methods.
The krill is found in the clear, pure waters of the Antarctic, where water is contaminant free. Kirkland Signature works to protect this pristine ecosystem by only using krill which is certified as sustainable by Friends of the Sea, a world sustainability organization for fisheries, seafood, and aquaculture.
The krill-catching methods used are sustainable and aim to preserve the habitat and ecosystem, using only approved fishing practices and producing zero bycatch.
This way the krill oil is guaranteed to be fresh and high quality, but also a renewable source.
Kirkland Signature uses krill-catching methods which involve using acoustic search technology to harvest krill swarms of a suitable size, rather than harvesting large quantities of krill.
Bottom trawling is not used, and zero by-catch is allowed, which prevents any harm from occurring to the seabed and the environment during the catching process.
What Other Fish Oil and Supplements Do Costco Sell?
Costco's Kirkland Signature brand has a line of fish oils and supplements which contain Omega 3, including:
Kirkland Signature Krill Oil
Kirkland Signature Cod Liver Oil and Omega 3
Kirkland Signature Fish Oil and Omega 3
---
Here are some of my favorite services, products, and Stores
There are affiliate links, so if you do decide to use any of them, I´ll earn a small commission. But in all honesty, these are the exact what I use and recommend to everyone, even my own family.
To see all my of most up-to-date recommendations, check out this resource that I made for you!
BEST Of The Best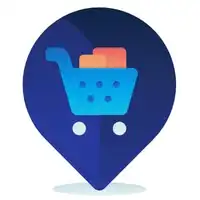 References
https://www.costco.com/kirkland-signature-krill-oil-500-mg
Recent Posts