Do you know if Apple warranty is transferable to the second owner? this is one of the questions our readers ask a lot. Well, we´ve got you covered.
Apple products are highly premium devices and extremely well-made. Having a warranty on an Apple device only makes good sense as you will spend a lot of money on repairs without it.
The standard warranty is a one-year warranty but can be extended by subscribing to AppleCare +.
So, is Apple warranty transferable to the second owner? Yes, the Apple warranty is transferable to the second owner. No matter how many times it changes hands, the warranty travels with the serial number. The standard warranty is a part of the serial number that belongs to each iPhone, iPad, or Apple device and is unique to that device. AppleCare +, however, has to be transferred to new ownership.
So, not only will the new owner be able to benefit from a warranty that automatically transfers (assuming that it's still within one year that the transfer took place), but the old owner can also transfer their AppleCare + coverage to the new owner on top of the original warranty.
Is AppleCare + a Warranty?
There are two types of AppleCare. There is AppleCare + and AppleCare + with Theft and Loss. These are not warranties in the purest definition of the word; however, they provide the kind of coverage that you would expect from a major warranty or phone insurance.
As far as insurance on smartphones goes these days, AppleCare + is probably one of the best and most substantial coverages that you can find on an Apple device or any other device for that matter.
AppleCare+
AppleCare+ is coverage that goes beyond manufacturer defects. It is essentially for accidental damage, such as dropping it in a toilet bowl (it happens a lot), or the screen cracking because it was left out in the sun.
The largest drawback of AppleCare + coverage is that it still doesn't cover the full price of a damaged iPhone, iPad, or other, covered Apple Device. You will not have to pay the full price for repairs but more like ⅕ of the price of what the cost would normally be to repair the device.
AppleCare + Theft and Loss
The name tells you all you need to know about what this version of AppleCare + has to offer. It contains all of the same coverages that you expect from AppleCare+ with the addition of coverage for theft and loss of your device.
In fact, it goes a step farther by allowing you to use your AppleCare+ coverage twice, in terms of theft and loss, per year.
The Old, AppleCare Protection Plan
This plan is no longer offered by Apple but unless you have engaged in AppleCare + recently, you may be unaware of it. AppleCare Protection Plans were once extended warranty, just under another name.
Now, the original AppleCare Protection Plan's coverages have been rolled into the AppleCare+ and AppleCare+ Theft and Loss coverages that you can either pay monthly for or a total sum of $200 per device.
Read also: Does Apple Sell Unlocked iPhones? (Read This Before Buying)
Transferring Your AppleCare+ Coverage to a New Owner
To transfer ownership of an AppleCare+ plan, the person who is selling the Apple device has to be the one to initiate the exchange. It's not a difficult process and it's certainly not complex, so long as you know where to go, it's pretty straightforward once you get there.
Everything is done from the Apple website, specifically from the Apple support page.
Go to the Apple Support Page and sign in
There are three things that you will need to gather from this page: AppleCare agreement number, proof of coverage, and the serial number for your Apple device
Next, locate the sale receipt for your Apple device
Gather the new owner's name, address, email address, and phone number
Contact Apple support by going here: https://getsupport.apple.com/solutions
This will direct you to the right person for transferring your AppleCare + Plan
There is only one exception to this transference and it has to do with how you purchased or subscribe to your AppleCare+ coverage.
If you pay monthly, the AppleCare+ coverage cannot be transferred because the AppleCare+ is linked to your Apple ID, rather than your serial number.
If you have already paid for AppleCare+ coverage for your Apple Device, by purchasing the coverage outright (alluded to above and costs $200 per device), then you can transfer it because it will be tied to the serial number, rather than your Apple ID.
Cost for AppleCare+ Coverage
If you are transferring the AppleCare coverage plan to a new owner, you won't have to worry about the cost any longer as it will not be necessary for the new owner to pay anything, because the only coverage that you can transfer is the kind that is fully paid for.
AppleCare+ for a new iPhone is going to be $200 for the life of the iPhone or $10 per month, the second of which is non-transferable.
AppleCare+ Theft and Loss protection is $270 for the life of the device and $11.50 per month, the second of which is non-transferable.
Read also: Apple Charger Replacement Policy (Chargers For Free, Warranty)
Does AppleCare+ Cover Multiple Devices?
AppleCare+ only covers one Apple device and will not cover multiple devices. So, if you initiate a transfer so that the new owner of your iPhone will have AppleCare+ coverage, it is only for the single device and nothing more.
There is no discount for purchasing AppleCare+ coverage on different devices either, so it's the same, maximum cost for each and every device that you decide to add AppleCare+ coverage on.
Once the standard, one-year warranty that comes with all Apple devices has expired, AppleCare+ coverage is the first and best option for you to go with and as close to continuing warranty as you can get. It's worth transferring to the new owner of the iPhone, iPad, or other Apple products so that the coverage can continue.
All Things Considered
While the Apple device warranty may only last a year, it is tied to the device's serial number and will last as long as a year regardless of how many hands that it passes through, until the year is finally up.
Once the year is up, all you have is AppleCare+ coverage and that can either be a month or permanent.
Fortunately, the AppleCare+ coverage is transferable as well, so long as it is initiated by the old owner before the device passes into the hands of the new owner.
---
Here are some of my favorite services, products, and Stores
There are affiliate links, so if you do decide to use any of them, I´ll earn a small commission. But in all honesty, these are the exact what I use and recommend to everyone, even my own family.
To see all my of most up-to-date recommendations, check out this resource that I made for you!
BEST Of The Best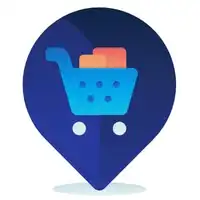 References
https://discussions.apple.com/thread/7594484
Recent Posts