Do you know how to get a title for a camper without a title in Indiana?? this is one of the questions our readers ask a lot. Well, we´ve got you covered.
If you own a camper in the State of Indiana—otherwise known as a recreational vehicle or a recreational trailer—it has to be registered and titled.
However, if you don't have an existing title, whether it was lost, stolen, damaged, or otherwise missing, you don't have to worry because you can still get it titled.
Indiana keeps it simple. All trailers, campers, RVs, motorhomes, etc, all fall under the same category. Without a title for your camper, you'll have to fill out an Application for Certificate of Title, Form 205, and pay a $15 processing fee.
That's generally going to be it. Now, things get a little more complicated if you have purchased the camper out of state and no longer have the title for it.
However, we'll cover that as well as the process for filling out the appropriate forms so you can get your camper on the road.
Applications and Documents Required For A Certificate Of Title
There are three ways to file your Application for Certificate of Title in Indiana:
Show up at your local BMV (Indiana calls it the Bureau of Motor Vehicles)
Fill out an online application through myBMV.com
Fill out a physical application and mail it in
If you choose to print and fill out a physical Application for Certificate of Title Form, you'll have to mail it to the Indiana Bureau of Motor Vehicles.
Indiana Bureau of Motor Vehicles
100 N. Senate Ave., Room N411
Indianapolis, IN. 46204
Filling out the application is fairly straight forward and you'll find all of the typical information that the Bureau of Motor Vehicles or any Department of Motor Vehicles would want.
Signature and printed name and date
Inspector's information (all vehicles —including trailers and pull-behind campers—have to be inspected in Indiana)
Social Security Number, home address, VIN# (if applicable), and descriptive information on the camper
License Number and lien information (if applicable)
GVWR and/or GVW (Gross Vehicle Weight Rating and/or Gross Vehicle Weight)
The first box is mostly information pertaining to the inspector. Since all vehicles fall under one category in Indiana, a camper will require inspection.
The inspectors, name, signature, branch, badge number, dealer plate number, and city are required.
The second box is a normal application form that's been inverted since you'll sign and print your name and write in today's date in the top box in the upper, right-hand corner of the form.
The rest of the page is one, huge square that pertains to all of the information on the vehicle, yourself, and the lienholder (if applicable).
Read also: Can You Get A Duplicate Car Title The Same Day In Indiana? (Real Facts)
Your name, social security number, home address, vehicle identification number, year, make, model, type, and odometer are all required.
If the camper is leased, you'll also have to fill out all of the lienholder information as well, including electronic lien information if applicable.
At the very bottom of the page, you'll have to confirm that you have paid the appropriate taxes on the camper.
You'll write in the price of the vehicle, any trade-in discounts, and the amount of taxes paid. You'll also include the dealer, branch location, and an exemption code if it applies.
Most states require a separate form or, at the very least, you'll have to check a box indicating that you are applying for a duplicate title, rather than a new one.
Indiana is different in that you fill out the same form for everything, no checked boxes whatsoever.
How Long Before You Get Your Title?
Indiana typically takes 10 – 14 days to get your title to you through the mail. It doesn't matter if you apply online, in-person, or fill out the title and mail it in yourself.
Once the application is received, regardless of how, the application is processed and the title mailed to you.
Fortunately, Indiana does have an expedited process that they call, Speed Titles. There's nothing extra that you need to do to apply for a speed title other than submitting the form and letting them know.
The standard duplicate title fee is $15, however, if you opt for the Speed Title, you'll have to pay a $25 fee.
If you wish to receive a Speed Title, and you're submitting via mail, submit the payment and print out a separate sheet of paper to confirm you are asking for a Speed Title.
Private Purchases With No Title
If you have a camper that was purchased from a private seller who had no title, or you lost the title before you could get to the Indiana BMV and fill out the application form, you'll have to jump through some additional hoops.
In this case, you'll have to get a court-ordered title. The Indiana BMV website advises that you "exhaust all other means" before applying for a court-ordered title, however, in this particular scenario, there really isn't another option to consider.
There are two forms you will have to fill out:
Along with these forms, you need to include any information possible that will help the Indiana BMV determine your ownership, such as a Bill of Sale.
If all you have is a hand-written sales receipt, submit it, along with the contact information of the seller.
If there's any way that you can contact the seller and get the relevant information or put together a bill of sale or a receipt, do so, because every bit of information you can provide will help you establish ownership and get a Certificate of Title.
The Odometer Disclosure Statement is relatively straightforward. You'll need all of the relevant information from your camper, including the make, model, year, and VIN# (if applicable).
You'll also provide all of your information, such as your home address, phone numbers, and signatures.
When you select the link for the State of Indiana Court Order Title Application Checklist, it's a packet, containing all of the relevant information.
You won't have to chase down all of the forms you're required to fill out. All you have to do is scroll down to each form and fill it out.
Remember, every bit of extra information you can supply for the Indiana Bureau of Motor Vehicles will be of great value and increase your chances of securing official ownership and a Certificate of Title for your camper.
Final Word
Unless you don't have a title after purchasing from a private seller, Indiana makes applying for a Certificate of Title a cinch.
The fees are minimal as well, with $15 for a standard application processing fee or $25 for an expedited Speed Title.
If you do happen to purchase a camper from a private seller—or anything that qualifies as a vehicle under Indiana State Law—make use to either get the original title, file the appropriate paperwork to secure the title during the transaction, or get a bill of sale.
So long as you cover all your bases in a private sale, you'll find that you'll have a much easier time securing a Certificate of Title for your new camper.
---
Here are some of my favorite services, products, and Stores
Thank you for reading this article. I hope it helps you find the most recent and accurate RV, camping information. Here are some services, products, and Stores that I use and hope you´ll also find helpful.
There are affiliate links, so if you do decide to use any of them, I´ll earn a small commission. But in all honesty, these are the exact what I use and recommend to everyone, even my own family.
To see all my of most up-to-date recommendations, check out this resource that I made for you!
Top Pick
Best RV Supplies
+ Great Products & Services
+ Approved
+ Save Thousands of Dollars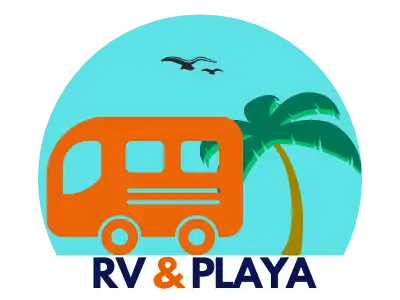 References
https://www.dmv.org/in-indiana/title-transfers.php
https://faqs.in.gov/hc/en-us/articles/
Recent Posts