So, you have a new camper and are looking to get out and see the great outdoors in Illinois, a state filled with dramatic vistas and open country, the Garden of the Gods, or the Mississippi River.
However, your camper needs a title, and you don't currently have one. What to do?
Getting a title for a camper in Illinois (that doesn't have one) isn't an extremely arduous process. In fact, it works in exactly the same way as it would with a vehicle, with the exception of different fees. The fees depend on what kind of RV it is.
You'll start by printing and filling out—or going to your local Illinois DMV—an Application for Vehicle Transaction(s) Form VSD 190.
The application starts the titling process for any vehicle or RV you want to be registered and titled in Illinois, which includes plates.
Process For Titling A Camper With No Title
The Application for Vehicle Transaction(s) Form VSD 190 is followed by paying a fee that is dependent on both the type of camper it is—pull-behind or mobile RV—and how much it weighs. The fees are as follows:
Recreational Trailer Less Than 3,000lbs. – $18
Recreational Trailer 3,001 to 8,000lbs. – $30
Recreational Trailer 8,001 to 10,000lbs. – $38
Recreational Trailer 10,001 and Over – $50
Recreational Vehicle Less Than 8,000lbs. – $78
Recreation Vehicle 8,001 to 10,000lbs. – $90
Recreational Vehicle 10,001lbs. and Over – $102
After you pay the fee for the application and submit the form, you'll also have to pay an additional $250 for the title.
In this case, the original title is lost, or its location is otherwise unknown, so the title you would be applying for will be a duplicate title.
Illinois issues duplicate titles for vehicles, RVs, and other applicable vehicles when the original is lost, stolen, or mutilated.
When you fill out the application form, you'll check the box for Duplicate Title. The first section is your personal information along with the current plate number and type of plate you want.
Name, address, city, and zip
Plate number, plate type requested, and expiration date of the current plate
Current odometer reading (if applicable)
GVW(R) -Gross Vehicle Weight (Rating)
Year, Make, Model, Body, Style, and Color
Is it rebuilt or previously flooded
Age of the vehicle
The next section you fill out will let the Illinois DMV know where to mail the title to, in case the address you want it mailed to is different from your address.
If it's the same, it's advisable to just put it down there anyway to help avoid any mistakes.
The next several sections will cover your current insurance information and you'll also have to list any lienholders if your camper isn't paid off.
This includes a second lienholder if applicable. The Illinois DMV also requires the seller's information to be provided as well.
The final two sections cover your beneficiary information as well as the reason you're applying for a replacement title and plates.
You'll also check whether or not you want to be issued a random plate number or retain the original number.
Read also: How Long Does It Take To Get a Duplicate Title In Illinois (REAL Facts)
What Documentation You Should Bring
Of course, you can't get a title if you don't show up with the correct information, identification, and documents.
First and foremost, you need to fill out and bring in the Application for Vehicle Transaction(s) Form VSD 190.
Driver's License
Bill of Sale
Certificate of Inspection
Lien status documentation
The driver's license is an obvious piece of identification or, at the very least, a state-issued ID. While Illinois State law doesn't require a Bill of Sale, it's always good to have one and will be helpful to bring it in as well.
Certificate of Inspection if applicable. Check your local and state laws to ensure you do or don't need one.
If your recreational vehicle/camper/trailer is still under a lien, you need to bring that information in as well, as it is part of the application form.
Read also: Can You Sleep At Rest Stops In Illinois? (Law & Rules)
How Long Does It Take For Illinois To Issue A Title?
According to Illinois State law, all Certificate of Titles has to be sent through the mail.
Generally, you can expect a three to four week wait time from the moment your application reaches the Secretary of State's office to the moment you receive it.
Fortunately, Illinois does offer an expedited title service for an additional $30 fee. You can find the information you need on where to show up here.
Duplicate titles look to be a little different from the standard title application, however.
So long as there are no changes made to the duplicate title, you can request an expedited copy by contacting the Expedited Service at 217-524-7889.
here's also the stipulation that the mileage isn't necessary on the title, and you will have to pay by credit card.
According to the Secretary of State, any mail-in applications for an expedited title are always considered to have arrived after 12 o'clock noon, regardless of what time of the day it actually shows up, and the certificate of title will be delivered to you on the second business day following receipt.
Extra Items To Be Aware Of
Depending on where you purchased your camper, you may have to also provide a Vehicle Use Tax Transaction Return form.
This form is only necessary if you purchased your RV/camper from an unregistered dealer who is out-of-state.
You will have to submit a RUT-25 Form, which is the tax information on the relevant RV/camper.
If you leased the camper from an unregistered dealer, and the transaction took place out-of-state, you will fill out a similar RUT-25 LSE Form. These forms include:
Purchaser Information – Name, Address, SSN, Phone Number, and Co-owner (if applicable)
Seller's Information – Name, Address, FEIN,
Item Description – Year, Make, Model, Purchase Date, Date Moved Into Illinois
Tax Information If Exempt
Taxable Information If Due
Purchaser information is pretty standard fare on any DMV form but you'll also need the pertinent information about the seller.
You'll need all of the information about the vehicle relative to what it is exactly and when you purchased it and when you brought it into the state of Illinois.
The tax information is a little more complicated but so long as you kept your documentation and/or paid the relevant taxes for it, just fill out the information as accurately as possible.
When it comes to taxes, never fool around. Seek the help of a licensed tax accountant if necessary.
If you have any taxes still due on the camper, your application for a Certificate of Title won't be denied, but the taxes will have to be brought to a current status.
These two forms are only necessary if you purchased the camper from an unregistered dealer, such as a friend or relative that was located out-of-state. If they're located in-state, a standard bill of sale should suffice.
Final Thoughts
Outside of some decently heavy fees, applying for a Certificate of Title for your camper, in the state of Illinois, is not a complicated process.
If you're looking for complicated, you could always move to California, which would make you greatly appreciate Illinois' services.
Just be aware of the extra steps necessary if you decide to purchase your camper out-of-state and it's sold from an unregistered dealer.
States tend to get finicky when it comes to their taxes. So long as you follow those steps, you'll be all set and ready for your first camping trip!
---
Here are some of my favorite services, products, and Stores
Thank you for reading this article. I hope it helps you find the most recent and accurate RV, camping information. Here are some services, products, and Stores that I use and hope you´ll also find helpful.
There are affiliate links, so if you do decide to use any of them, I´ll earn a small commission. But in all honesty, these are the exact what I use and recommend to everyone, even my own family.
To see all my of most up-to-date recommendations, check out this resource that I made for you!
Top Pick
Best RV Supplies
+ Great Products & Services
+ Approved
+ Save Thousands of Dollars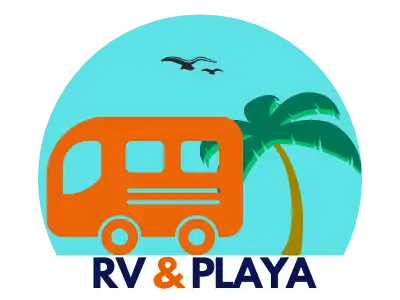 References
https://www2.illinois.gov/rev/questionsandanswers/pages/153.aspx
https://illinoisdealers.com/dealer-services/faq/vehicle-license-title-and-registration-requirements
Recent Posts