Have you ever asked yourself or your friend how to fix or repair a hole in Athletic leggings? Well, you are at the perfect place to find the answer to such a question.
Your leggings can be your best friend – super comfy to wear for a jog in the park, a trip to the grocery store, or just a lazy day on the couch.
But what happens when you tear a hole in them? Is it time to part ways with the legwear you've grown to love?
So, how to fix or repair a hole in Athletic leggings? To fix a hole in your Athletic leggings, you need to patch up the hole with a needle and thread by hand or using a sewing machine. Alternatively, there are no-sew options such as fusible or iron-on patches that can help repair a pair of ripped athletic leggings.
In this article, we will cover a variety of ways you can mend your athletic leggings that involve sewing and some options that don't require a needle and thread.
We will also provide tips on how to fix a hole that isn't on a seam and how to prevent your athletic leggings from getting holes in the future.
How Do I Fix a Hole in My Athletic Leggings With a Needle and Thread?
You can easily fix a hole in your athletic leggings by sewing it up by hand or with your sewing machine.
The most common holes occur along the seamline, so it is easy enough to stretch the fabric over the tear and sew a new seam.
Turn your leggings inside out before repairing them. If you are using a sewing machine, put the stitch setting on triple straight or zigzag and start sewing about an inch below the actual rip.
If you are sewing by hand, be sure to use a double or triple stitch to make that the mend will hold.
Make sure to pull the fabric over by at least a quarter of an inch so that the newly mended tear cannot easily retear.
To help hide the fix, choose thread color that closely matches that of the existing seam thread.
Read also: How to Fix a Hole in Gymshark Leggings (Best Tips Explained!)
How Do I Fix a Hole in My Athletic Leggings Without Sewing?
If you have never picked up a needle and thread or don't own a sewing machine, never fear. There are ways to mend the hole in your athletic leggings without having to sew them.
You can use fusible webbing that will patch up the hole in your leggings once you apply a hot iron to fuse the fabric to your legwear.
Iron-on webbing cannot be used for rayon, polyester, or nylon so make sure to check the type of material your leggings are made of before choosing this option.
When fusing the webbing to your leggings, use some sort of thick material or a piece of cardboard to place on the other side.
This way you won't accidentally fuse the webbing to the front and back of the leggings, sticking them together so you can't wear them.
There is special fabric mending glue that will close up small holes and stop the exposed threads from continuing to fray.
After you apply the glue, you will have to use something to clamp the edges together so they don't separate while it's drying.
You will want to wait a good twenty-four hours before wearing your leggings again. Be sure to check the washing instructions for the glue so that you don't reopen the tear when it comes time to clean your leggings.
Reverse applique patches and no-sew decorative patches are also a fun way to jazz up your leggings and fix that pesky hole at the same time.
These work great for any size hole because patches can come in a variety of shapes and sizes.
How to fix a hole in your sports leggings – Athletic legging repair >> Check out the video below:
How Do I Fix a Hole in My Athletic Leggings That's Not on a Seam?
If you find some small moth holes in your leggings and they are nowhere near a seam, there is still a way to fix them.
Sometimes you can gather up the fabric and stitch it up if it is small enough. Oftentimes you will need a patch.
Cut a piece of fabric that is slightly larger than the hole itself and sew around the edges of the patch.
If the patch is small enough and if you are using a sewing machine, use zigzag stitching to sew over the whole patch once or twice to fortify the area.
Applique and decorative patches are also perfect for holes that aren't on the seamline. These are often made of sturdier material than the leggings themselves and can be applied with or without the use of a needle and thread.
How Do I Prevent Holes in My Athletic Leggings?
One of the most common places to rip a hole in your athletic leggings is in the thighs. This is because the friction of the fabric rubbing together when your thighs meet wears away the leggings until they are threadbare.
There are products on the market such as Scotchgard that help reduce friction by making the fabrics slide more easily past each other.
Another way to prevent holes in your athletic leggings is to keep your leggings stored in a place where they won't be susceptible to moths.
Washing your athletic leggings with other delicates such as a bra with hooks or other items that have Velcro or zippers can leave your leggings vulnerable to tears.
Wash your leggings separately, in a mesh laundry bag, or by hand in the bathroom sink to avoid holes from occurring in the washing machine.
Read also: Will Lululemon Replace Leggings With a Hole In Them (Best Tips!)
Conclusion
If your athletic leggings get torn, don't despair – there are plenty of ways to fix them. You can use a thread and needle to sew up a tear, especially one that occurs along the seam.
Patches, mending glue, and fusible webbing material are also great alternatives to mending your ripped leggings.
To prevent your athletic leggings from getting ripped in the first place, spray them with Scotchgard and wash them individually or by hand when they need to get cleaned.
---
Here are some of my favorite services, products, and Stores
There are affiliate links, so if you do decide to use any of them, I´ll earn a small commission. But in all honesty, these are the exact what I use and recommend to everyone, even my own family.
To see all my of most up-to-date recommendations, check out this resource that I made for you!
BEST Of The Best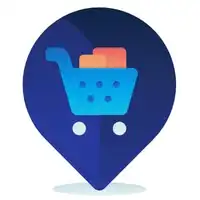 References
https://sewingmachinebuffs.com/how-to-fix-a-hole-in-leggings-without-sewing/
Recent Posts