Have you ever wondered how to cash stimulus checks without an ID or a Bank account? Look no more. We´ve got you covered.
Don't feel alone if you don't have a valid state-issued ID or you have lost your ID. Atlantic polls suggest that 9 percent of their extensive list of respondents claimed to lack government ID. But if you have no valid ID, there are still ways to cash your government-issued stimulus check. 
So, how to cash stimulus check without ID? To cash a stimulus check without an ID, you need to find someone you trust and endorse the check to them. You would first need to determine if the endorsee's bank allows third-party check cashing without your ID. Otherwise, you may use your bank's ATM check cashing facilities if they offer this service.
Although it may make the process more challenging, there are ways to access your stimulus check without a government-issued ID.
It would be best to consider applying for a valid ID, as it is becoming increasingly difficult to live in the digital age without some form of valid identification.
Until you do, here are two ways to cash your stimulus explained.
Why Do I Need an ID to Cash My Stimulus Check?
With the amount of check fraud committed each year in the United States, it is wise to apply and receive a proper photo identification issued by the state.
There are several reasons why valid identification is essential in this day and age.
Services that offer financial transactions hike up the costs for those who don't have identification due to the increased risk of fraud. Typically, a valid id is necessary for most traditional banking institutions to conduct basic transactions such as opening a bank account.
The Federal Deposit Insurance Company requires banks to verify identity to cash a check, which is why your life may become problematic when trying to cash a check without one.
It is relatively easy for a thief or opportunist to write out their own endorsement on a stolen or found check. That is why financial institutions created an identification system to protect people from fraud.
Read also: Do ATM´s Cash Checks? (Explained)
Sign Over Your Stimulus Check to Someone You Trust
Many institutions will allow your trusted friend or family member to cash your stimulus check if you endorse the check correctly to their name.
Various financial institutions will provide such a service, including banks, credit unions, and check cashing services across the country.
Some of the larger institutions that you may choose to cash your third party stimulus check include:
Bank of America
Citibank
HSBC
Chase
M;T
Chartway Federal Credit Union.
Your stimulus check endorsee may also cash the check at a check-cashing store such as:
ACR Cash Express
Check 'N Go
The Check Cashing Store.
Endorse (Sign Over) Your Stimulus Check to a Trusted Friend/Relative
If you plan to endorse your stimulus check to someone else, you should be aware that generally, all these financial services will require the endorsee to provide government issue photo identification.
Some institutions may even require both you and your chosen third party to be present to cash the stimulus check.
You should always enquire ahead at the specific requirements of the financial institution which you choose to use.
Doing your homework may save you or the person cashing your check time and frustration. For instance, certain banks such as Citizens Bank will not accept stimulus checks for double endorsement, meaning you won't be able to have someone cash the check at their facilities.
Also, be prepared to pay a fee for the third-party check cashing services in most banks and cashing stores if your endorsee is not part of the institution.
Although some banks allow someone to cash an endorsed check, no bank is obligated to accept third-party checks. The bearer of your endorsed check must be able to provide state-issued identification.
Banks will often allow you to cash an endorsed check without the endorser being present, but you should check beforehand the requirements of your chosen bank.
Also, bear in mind a bank is unlikely to cash an endorsed check unless the endorser or endorsee are not members of their institution.
Read also: Do Kroger Cash Checks? (Money Services Explained)
How Do I Endorse (Sign Over) My Stimulus Check?
Find a trusted person with a valid ID and bank account to agree to cash your stimulus check.
Ensure that your endorsee's bank will accept the third-party stimulus check without requiring the endorser's ID or presence.
Every check has an area on the back of the check that reads Endorse Check Here. This area is where you should sign your name as it appears at the front of the check.
Write Pay to the Order of and the name of the person you chose to cash your check under your signature at the back of the check.
If you are uncertain of the trustworthiness of your chosen endorsee, it may be a good idea to accompany them during the transaction. 
Cash Your Stimulus Check Using ATM Deposit
Certain banking institutions offer ATM facilities to cash checks into your account, provided that you use the banking institution that you hold the primary account.
You should be aware that not all banks will clear the stimulus check immediately, and you may have to wait for the bank to process your check verification.
Typically the process may take between two to several working days, so you should ensure that you deposit the check by banking cut-off times, with two or more working days for the check to clear.
Some of the more popular banks that allow ATM check deposits are:
PNC.
Citibank
Capital One
Wells Fargo
Bank of America
Chase.
Although not every bank requires you to endorse a check before you deposit it, you should endorse it for safety reasons. The process of endorsing is relatively simple, as follows:
Sign your name on the back of the check and write "For Deposit Only into Bank Acc No: followed by your account number underneath your signature. 
Place your bank card in the card slot and provide your ATM PIN.
Make sure the deposit amount that you enter is the same as the amount on the stimulus check.
Either draw your cash or wait for the bank allocated clearance time before drawing your stimulus check cash. 
Keep your transaction receipt in a safe place as proof should there be any technical errors. 
Why Should I Get a State Issued US ID?
As an American, you have only two more years to receive your Real lID driver's license or ID card. The Department of Homeland Security has made it compulsory for air travelers to present these cards in May 2023.
As the nation moves onto this system, it will be increasingly tricky for non ID holders to perform basic functions in the US financial and travel sector.
Despite the controversy of compulsory state-issued identification, homeland security issues and the ubiquity of identification theft and fraud have made it a matter of necessity.
Identification helps the government to fight the funding of terrorism and money laundering activities.
Consumers will find it increasingly difficult to interact meaningfully in modern society without means of proving their identity.
Unless you plan to live off-grid, you should seriously consider getting yourself some means of valid identification.
Conclusion
As governments worldwide push forward with their compulsory biometric-based national identification, you might have to get a valid ID, whether you like it or not.
Global conspiracies aside, it makes your life easier, especially when it comes to handling your finances.
Until then, you may make use of the above two ways of cashing your stimulus check.
---
Here are some of my favorite services, products, and Stores
There are affiliate links, so if you do decide to use any of them, I´ll earn a small commission. But in all honesty, these are the exact what I use and recommend to everyone, even my own family.
To see all my of most up-to-date recommendations, check out this resource that I made for you!
BEST Of The Best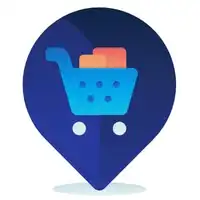 References
https://www.federalreserve.gov/
Recent Posts
link to Do Gas Stations Cash Checks (UPDATED List)
Have you ever wondered if gas stations do cash checks? Look no more. We´ve got you covered. It is not always possible to access a brick-and-mortar bank when you are on the open road. When you...
link to Do ATM´s Cash Checks? (Explained)
There are times when you need to cash a check and don't have time to join a long bank queue. Sometimes you are on the road and do not have access to your bank, and you might wonder if you may cash...