Do you know how much the GMC Acadia can tow? this is one of the questions our readers ask a lot. Well, we´ve got you covered.
GMC Acadias aren't exactly known for their towing capacity, however, they're more than capable of towing so long as the weight isn't too much and the right setup is involved.
The Acadia has also undergone some changes over the years and so has its towing capability.
So, how much can the GMC Acadia tow? GMC Acadia from the year 2017-Present is capable of towing up to 4,000lbs with the 3.6L package, while earlier versions could tow as much as 5,200 and before that, 4,500. So the Acadia has actually lost some of its towing capabilities over the years and it depends on which year and trim you own.
The 2021 GMC Acadia Trims come with either a 2.0L four-cylinder turbo or a 2.4L four-cylinder engine. The premium Acadia Trim comes with a 3.6L V6.
The standard, 2.0L, and 2.4L can tow around 1,000lbs, so don't look to do much more than two extra luggage.
If you really need some towing power, the 3.6L V6 is the better option because it's the Acadia that can handle up to 4,000lbs.
Remember, that's just for the 2017 -2022 models. Prior to that, all Acadias came with a 3.6L V6 and were capable of towing more.
In-Depth Look At GMC Acadia Towing Packages
Since GMC has kind of been all over the place in the last decade or so, it may be better just to lay out a table to give you an idea of what is what.
After all, you may own a 2012 Acadia, so the 2017 – 2022 specs are irrelevant. So let's break it down into groups
GMC Acadia 2017-2022
| | 2017 | 2018 | 2019 | 2020 | 2021 | 2022 |
| --- | --- | --- | --- | --- | --- | --- |
| 2.0L C4 | 1,000lbs | 1,000lbs | 1,000lb | 1,000lbs | 1,000lbs | 1,000lbs |
| 2.4L C4 Turbo | 1,000lbs | 1,000lbs | 1,000lbs | 1,000lbs | 1,000lbs | 1,000lbs |
| 3.6L | 4,000lbs | 4,000lbs | 4,000lbs | 4,000lbs | 4,000lbs | 4,000lbs |
GMC Acadia 2010 – 2016
All GMC Acadia models and trims during this time period are capable of towing anywhere between 2,000lbs and 5,200lbs.
Some blogs and informative websites claim that they're more than capable of towing 5,500lbs, but the word from GMC is the one you should respect.
GMC Acadia 2007 – 2010
These GMC Acadias had an engine performance system similar to the original 2007 model, with a few moderate enhancements, however, their tow rating remains the same between 2,000lbs and 4,000lbs.
Read also: What Can I Tow With 4,000 lbs Capacity? (With 6 Examples)
Does GMC Acadia Come With A Tow Package?
Unless there's a specific deal going on at a particular dealership—and sometimes these deals really do happen—there is no tow package that comes with any GMC Acadias, regardless of year or trim.
When GMC—or any vehicle manufacturer or dealership for that matter—makes an "available towing package" a selling point for their vehicles, that almost always means just that, "available."
That doesn't mean you're going to get one with the purchase.
You'll have to invest in your own GMC Acadia towing package, whether you choose to go with one from GMC or a third-party manufacturer.
The GMC Acadia is compatible with a Class III hitch receiver which will take a 2" ball hitch.
When you're shopping for one remember, trailer hitch receivers come in all shapes and sizes so you'll have to make sure it matches up with your GMC Acadia.
Typically, they're bolted on so if you buy the wrong one, you'll have the holes lines up for a Honda Pilot or something, rather than the Acadia you need it for.
There are a lot of similar options like these, so long as you ensure that it's compatible with your GMC Acadia year, make, and model.
Read also: Class 3 Trailer Hitch – Types & Receiver
Tongue Weight Standards
In general terms, it's always good to keep the weight that's placed on the tongue, when the trailer is mounted, to between 10% and 15% of the total weight of the trailer.
In the case of the Acadia, the 2.4L and 3.6L versions set the maximum tongue weight at 100lbs, so with that weight limitation, you're looking at a maximum of 1,000lbs on the trailer weight.
However, GMC also classifies the V92 heavy-duty trailer package at 400 pounds. In that case, you're quadrupling the weight of the trailer capacity.
With a hitch ball rated at 500 pounds, that should be more than enough to handle a 4,000lb load.
Apparently, the V92 Heavy-Duty Trailering Package is an insider secret, because you're not going to find it online.
The only searchable information about it tells you only what it does and is largely constrained to the Chevy Traverse.
Associating it with the GMC Acadia and finding out where to purchase one is difficult and most likely reserved for when you're at the dealership and actually purchasing a GMC Acadia.
Read also: Types of Trailer Hitches and Hitch Classes
Final Word
The GMC Acadia of the last 5 years is capable of towing roughly 4,000lbs.
If you have an older model, depending on the engine, you might be capable of towing more.
Since the Acadia has gone through three changes since its inception in 2007, it's important to check up on the towing capabilities of your year and trim, before hitching up the camper or boat and taking it out on a road trip.
---
Here are some of my favorite services, products, and Stores
Thank you for reading this article. I hope it helps you find the most recent and accurate RV, camping information. Here are some services, products, and Stores that I use and hope you´ll also find helpful.
There are affiliate links, so if you do decide to use any of them, I´ll earn a small commission. But in all honesty, these are the exact what I use and recommend to everyone, even my own family.
To see all my of most up-to-date recommendations, check out this resource that I made for you!
Top Pick
Best RV Supplies
+ Great Products & Services
+ Approved
+ Save Thousands of Dollars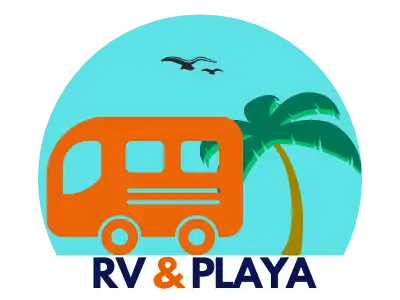 References
https://letstowthat.com/gmc-acadia-towing-capacity/
Recent Posts