Have you ever asked yourself or your friend how much the 2022, 2021, 2020, or 2019 Nissan Frontier can tow, carry or pull? Well, you are at the perfect place to find the answer to such a question.
Nissan Frontier has started its life as a rebadged Nissan Navara/NP300 for the North American market, but since 2021 and its 4th generation, it is a separate model.
Currently, it is available only on American markets, which are always hungry for the proper body-on-frame SUVs and pickup trucks.
Nissan Frontier is exactly such one vehicle, featuring an improved ladder-chassis construction of the previous generation, and intended to compete with Toyota Tacoma and Chevy Colorado.
So, how much can a Nissan Frontier tow? In a nutshell, the maximum towing capacity of a Nissan Frontier is 6,720 pounds, but depending on the choice of the cab and bed size it can be lower, 6,570 or 6,460 pounds.
Below you can find the most common towing capacity of the Nissan Frontier based on the configuration which included:
The Nissan Frontier V6 can tow around 6,720 pounds
The Nissan Frontier Pro 4X can tow around 6,720 pounds
The Nissan Frontier SV can tow around 6,720 pounds
The Nissan Frontier 4×4 can tow around 6,720 pounds
Without further ado, let's get into details about how these choices can impact the towing capacity of a Nissan Frontier.
What Is A Nissan Frontier Towing Capacity?
As I've said above, the maximum towing capacity of Nissan Frontier is 6,720 pounds, but it can be lower depending on the configuration.
The very first thing that determines how much any vehicle can tow, is the engine's power output and the design of the rear subframe and suspension.
The engine's power output sets the limit on the overall loaded weight of any vehicle or GVWR rating, while suspension limits how much weight you can put on the hitch.
Read also: Types of Trailer Hitches and Hitch Classes
Because all Nissan Frontier models have, irrespective to trim levels, the same 3.8 liters Nissan VQ38DD V6 gasoline engine, and the same chassis/suspension design, it's equipment that decides the maximum tow rating.
In other words, the GVWR of all models is the same, and the easiest to think about it as of a budget you have a set amount of to divide between various things.
The equipment that makes the impact on Frontier's towing capacity is the cab and bed configurations, as their weight differs and eats into GVWR "budget"
So, here's the list of exact towing capacities depending on these variations:
King Cab – 6,720 pounds
Crew Cab – 6,570 pounds
Crew Cab with Long Bed – 6,460 pounds
While the Crew Cab option offers the choice of both 5 feet short and 6 feet long beds, the King Cap variant comes only with the long bed.
Below you can find the 2022 – 2010 Nissan Frontier Towing Capacity which included:
| Year | Nissan Frontier Towing Capacity |
| --- | --- |
| 2022 | 6,720 lbs |
| 2021 | 6,720 lbs |
| 2020 | 6,720 lbs |
| 2019 | 3,500 to 6,720 pounds |
| 2018 | 6,690 pounds |
| 2017 | 6,710-lbs |
| 2016 | 6,500 pounds |
| 2015 | 6,300 lbs |
| 2014 | 6,500 lbs |
| 2013 | 6,500 lbs |
| 2012 | 3,500 lbs |
| 2011 | 6,500 pounds |
| 2010 | 6,500 pounds |
Does A Nissan Frontier Come With A Towing Package?
Nissan Frontier doesn't come with a dedicated towing equipment package, neither as standard nor as an optional choice.
This doesn't mean that it comes with no towing equipment, but just that it isn't offered as a single convenient option to choose from.
What many other car manufacturers bundle together, you will have to choose individually, and potentially purchase as a dealership accessory option.
So, what is this equipment?
Firstly, it is the class IV hitch receiver, which in its own right is certified for much greater loads than Frontier's towing capacity is, and thus more than good enough.
The next piece of equipment or better say choice, is either class III hitch ball mount or class IV weight-distributing hitch ball mount.
Some other manufacturers either provide only class III or no hitch ball mounts in their towing packages, so kudos to Nissan for not incurring unnecessary expenses to customers.
You also have a choice of three different hitch balls, depending on your exact need, class I rated for 2,000 pounds, class II rated for 3,500 pounds, and class III rated for 5,000 pounds.
In case that you wish to use the maximum towing capacity of Nissan Frontier, you will have to separately purchase a class IV hitch ball, as the Nissan doesn't have one offered.
Unfortunately, Nissan doesn't offer an OEM 5th-wheel hitch, so if you need it you are bound to look for it from some other aftermarket parts manufacturer.
Lastly, the towing equipment which you can equip a Nissan Frontier with is either a 4- or 7-pin trailer tow harness.
Read also: What Percentage Of Towing Capacity Is Safe? (Best Tips!)
What Towing Aides Are Available On A Nissan Frontier?
The most important towing aid that is available on a Nissan Frontier is the trailer sway control, which comes as the standard protocol of the electronic stability control.
It is a sensor-based system that will detect any unwanted and uncontrolled movement of the trailer, and take actions that will prevent any potential accident.
Whether the trailer sway is caused by a strong crosswind, pothole, or a sudden change of direction of the towing vehicle; the sway control program will react.
By activating the brakes on the left or right side of the vehicle, and adjusting the engine's output, it will stabilize the movement of the trailer.
The next important towing aid is something that makes connecting the trailer to the Frontier much easier.
Nissan's Intelligent Around View camera system comes equipped with dedicated guidelines for easier hitching of the trailer.
This removes any guesswork where the hitch is in relation to the hitch ball and makes your life easier.
Nissan Frontier also has a Tow-Haul drive mode, which is equipped with downhill speed control that autonomously prevents the truck from accelerating downhill.
This driving mode also adjusts the shift points of transmission and avoids the situation where the engine's ECU can start hunting for an appropriate gear under strain.
What Can You Tow With A Nissan Frontier?
When properly equipped, Nissan Frontier's maximum towing capacity ranges between 6,460 and 6,720 pounds, depending on the cab and bed size.
This difference is just 260 pounds and practically is not all that important, unless you are getting very near the limit.
When it comes to the types of trailers you can pull with this truck, you can practically tow any type of trailer, though for 5th-wheel trailers you will have to get a hitch separately.
Utility trailers, camper trailers, toy haulers, and so on; any of these can be found with a GVWR rating under the maximum capacity of the Frontier.
On a utility trailer, you can tow many different things, even another car as big as a full-size saloon or a mini-van.
Many types and sizes of boats are well within the towing capacity limits of this truck, such as 27 feet long Catalina 275 sailboat, or 21 feet Malibu Wakesetter 21 LX.
Many fishing boats are well below 5,000 pounds dry weight, and together with a trailer under the Frontier's towing capacity.
When it comes to camper trailers the specialty types, such as popup, A-frame, and teardrop campers; are, for all intents and purposes, all within the capacity of this truck.
When it comes to traveler trailers, there are a plethora of choices available both for purchase or rent with a GVWR rating under 6,460 pounds.
Some general rule for estimating whether a traveler trailer is within the capacity of Nissan Frontier is the length of the trailer.
Generally, any trailer shorter than 28 feet should be under 6,500 pounds GVWR, but there are exceptions to this as some shorter trailers have a higher rating.
At the same time, there are also longer traveler trailers with lower GVWR, and so Nissan Frontier is able to tow them.
Final Thoughts
Nissan Frontier is a mid-size truck specifically produced for the North American markets.
It is a very capable towing vehicle, with maximum towing capacity when properly equipped between 6,460 and 6,720 pounds, depending on the size of the cab and bed.
This towing capacity allows you to tow a plethora of different types and sizes of trailers.
---
Here are some of my favorite services, products, and Stores
Thank you for reading this article. I hope it helps you find the most recent and accurate RV, camping information. Here are some services, products, and Stores that I use and hope you´ll also find helpful.
There are affiliate links, so if you do decide to use any of them, I´ll earn a small commission. But in all honesty, these are the exact what I use and recommend to everyone, even my own family.
To see all my of most up-to-date recommendations, check out this resource that I made for you!
Top Pick
Best RV Supplies
+ Great Products & Services
+ Approved
+ Save Thousands of Dollars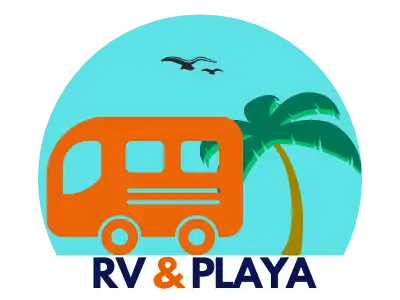 References
https://www.nissanusa.com/vehicles/trucks/frontier/features/towing-payload.html
https://www.mcneillnissan.com/2022-frontier-release/
Recent Posts
link to How To Fix P0304 Code for Nissan Vehicles (Meaning, Causes, Symptoms, Diagnosis, Cost of Repair)
If you are the owner of a Nissan Altima, Versa, Murano, Sentra, Maxima, Rogue, or Pathfinder model, you may at some point receive a P0304 code. This vehicle service code is indicative of an engine...
link to How Much Can You Tow Without Trailer Brakes? (Explained)
Have you ever wondered how much can you tow without trailer brakes? Look no more. We´ve got you covered. While light trailers can often be operated without any sort of independent braking system...