Do you know how much a Dodge Journey can tow? this is one of the questions our readers ask a lot. Well, we´ve got you covered.
Though the Dodge Journey is not being produced since 2020, there are chances that you are either an already owner of this people carrier.
The Journey is classified as a mid-size crossover SUV, meaning that it is primarily a people carrier built using a space chassis similar to passenger cars, and not body-on-frame construction of proper SUVs.
Getting a crossover is never intended just for moving X number of people from point A to point B, but also for moving various types of trailers.
So, how much can a Dodge Journey tow? On average the Dodge Journey can tow between 1,000 and 2,000 pounds. However, the exact towing weight will depend on the engine and trim level. This trim level features a front-wheel drive married to Global Engine Alliance designed 2.4 liters inline-4 engine, with 173hp and 166 pound-foot of torque.
Above it was the SXT and R/T trim levels, both featuring Chrysler's 3.5 liters SOHC V6 engine, capable of sending to either front or all wheels 235hp and 232 pound-foot of torque.
What Affects A Dodge Journey Towing Capacity?
As I've stated above, the Dodge Journey's towing capacity is dependent on both trim level and engine choice.
Going back to 2008 when its production has started, there are all-in-all three different engine options available on various trim levels of the Dodge Journey.
Interestingly enough, the engine options were tied to trim level selection.
The entry-level trim was SE until 2012 when it was renamed to AVP or American Value Package.
In 2011 the SE and SXT trim levels were renamed Express and Mainstream, respectively, while keeping the same equipment.
Above them were introduced the Crew and Lux trim levels which added the optional Chrysler's 3.6 liters Pentastar V6 engine with the all-wheel-drive system and seven-seats capacity.
In 2012 the Express and Mainstream trim levels were renamed back to SE and SXT, while a cheaper trim level was added, named AVP or American Value Package.
For the 2020 model year, Dodge Journey has lost all trim levels and engine options, except the AVP which got renamed to SE Value and gained the third seat row as standard equipment.
In all of these iterations of trim levels, the base trim featured the weakest engine and came with no special towing equipment, while higher trim levels besides better engines had some options.
The SE/Express/AVP trim level was always a barebones configuration, but higher trim levels had an optional Trailer Tow Group package that increased their towing capacity.
Read also: How to Measure Towing Capacity, GVWR, GCWR, Truck, Trailer
What Is A Dodge Journey Towing Capacity?
Depending on the trim level, which determines which particular engine is equipped on the vehicle and whether it has an optional Trailer Tow Group (TTG) package, there are two possibilities.
In case that the Dodge Jurney is in the basic trim level, named SE/Express/AVP depending on the year of production, featuring a 2.4 liters I4 engine, it has a 1,000 pounds towing capacity.
All other trims, whether they are with the 3.4 liters SOHC or 3.5 liters Pentastar V6s, retain the same towing capacity of 1,00 pounds, except in the case that they come with the optional TTG.
The TTG package increases the towing capacity on these trim levels up to 2,500 pounds.
What Towing Aides Are Available On A Dodge Journey?
When it comes to the aides for easier towing or for increasing the towing capacity, Dodge Journey has available only one option.
That is the Trailer Tow Group or TTG package. While it isn't something to write home about, it's neither something to scorn.
It consists of two very important features that both serve to increase the towing capacity and make it easier and safer.
Those are the class 2 rated hitch and 7-pin trailer wiring harness.
Besides this optional package, the standard options include the electronic stability control or ESC, which has functions of automatic trailer sway control and roll mitigation.
But these two functions are the side products of the way that the ESC works and not specific towing aides.
What You Can Tow With A Dodge Journey?
The Dodge Journey is not a towing champion by any measure, but that doesn't mean that it is useless.
Without the TTG package, and class 2 hitch it includes, you are limited to 1,000 pounds towing capacity.
This limits you to the ultra light-weight teardrop and pop-up camper trailers.
But it does allow you for transporting various other equipment, such as kayaks, small boats, or a single ATV, jet-ski, or snowmobile.
With the TTG package, the maximum towing capacity will grow up to 2,500 pounds, and also what you can tow with a Dodge Journey.
There are quite a few teardrop and pop-up campers on the market that are under this towing capacity.
So, picking one that suits your camping needs can be a pleasantly difficult task because there are many available options.
For other activities in nature, you can tow a trailer with a fishing boat, a couple of ATVs, jet-skis, or snowmobiles, or maybe even an adult horse.
Read also: What Can I Tow With 2,000 lbs Capacity? (With 6 Examples)
Final Thoughts
While the Dodge Journey is not being produced since the 2020 model year, it may be a good choice for many potential buyers.
They are available on the used car market, but also there are chances to find a dealer with a handful of them in inventory looking to sell them at a discounted price.
Besides transporting people, Journey can be a decent towing vehicle, depending on your needs.
Various trim levels have different engine options and special towing package, and these two things decide if a Journey has 1,000 or 2,500 towing capacity.
---
Here are some of my favorite services, products, and Stores
Thank you for reading this article. I hope it helps you find the most recent and accurate RV, camping information. Here are some services, products, and Stores that I use and hope you´ll also find helpful.
There are affiliate links, so if you do decide to use any of them, I´ll earn a small commission. But in all honesty, these are the exact what I use and recommend to everyone, even my own family.
To see all my of most up-to-date recommendations, check out this resource that I made for you!
Top Pick
Best RV Supplies
+ Great Products & Services
+ Approved
+ Save Thousands of Dollars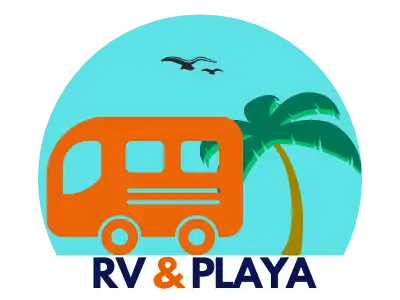 References
https://en.wikipedia.org/wiki/Dodge_Journey
https://www.allensamuelshutch.com/dodge-journey-towing-capacity/
Recent Posts