Do you know how many amps does a typical or Dyson hair dryer use? this is one of the questions our readers ask a lot. Well, we´ve got you covered.
Hairdryers always seem to be the catalyst that trips the circuit breaker and there's a very good reason for that.
It certainly isn't because you have poor wiring in your walls or because the hairdryer is defective but because it's drawing too many amps.
So, how many amps does a hair dryer use? The typical hairdryer draws around 16 amps, which is pretty high for any appliance, much less one that simply performs the function of drying your hair. Even the microwave and the vacuum cleaner don't draw that many amps.
A Dyson hair dryer will use around 15 amps
A hair dryer with 1600 watt will use around 15 amps
A hair dryer with 1875 watt will use around 16 amps
A hair dryer with 1500 watt will use around 14 amps
Your typical home is constructed with wires that cannot safely carry more than 20 amps. Most often, they'll be connected to a 20 or 15 amp circuit on your circuit breaker.
The standard for most outlets is 20.
If you have something on one outlet that is pulling more than 4 amps and you hook up your hairdryer, it will likely trip the circuit breaker and kill all of the power on that circuit until you power off the hairdryer and reset the circuit.
Why Does A Hairdryer Pull So Many Amps?
Since the introduction of hairdryers over 50 years ago, the wattage has slowly but steadily increased, from 780 or so watts all the way north of 1,600.
The higher the watts, the higher the amperage.
Why manufacturers and hairdryer designs have called for so much wattage is kind of bizarre. Sure, it may have taken a little longer to dry your hair in 1975 than it does in 2021 but it's not like people in the 70s walked around everywhere with wet hair.
It's most likely a result of the culture of impatience that seems to be a growing trend in most countries. We want what we want and we want it right now.
As that level of get-up-and-go has increased throughout the decades, so too has the wattage and amperage in hairdryers.
Click the link to Amazon and get the Best Hair Dryer Today!
How To Keep Your Hairdryer From Tripping The Breaker
The most important thing to do is to always ensure that the hairdryer is the lone appliance plugged into a wall outlet.
However, it often doesn't end there, as multiple wall outlets can be tied into a single circuit, so that no matter which one you put it on, it may be too much.
As aforementioned, most circuits in a home are tied into a 15 or 20 amp circuit breaker. That's why when one device trips the breaker, multiple devices and/or lights go out, perhaps the entire room.
So, when you dry your hair, make sure it's the lone device on a single circuit. If you have a lot of experience with tripping the circuit breaker, it'll be pretty easy to know where to go to dry your hair.
You'll want to stay away from areas in the house where heavy amp appliances are located or operating.
Refrigerators, microwaves, vacuum cleaners, toasters, and irons typically draw the most power in a home. 
How To Know How Many Amps Your Hairdryer Uses (1500 watt, 1600 watt, 1875 watt)
Knowledge is power and if you know how many amps your hairdryer is using, you'll know where to use it and when.
This is especially true now that you know most residential homes are wired for 15 and 20 amp use.
The watts are often happily displayed on the side of a hairdryer. Often hidden in plain sight as a part of the Hairdyer's name.
For instance, a hairdryer could be called the "Meltyourface 1800" and that means it draws 1,800 watts.
You'll also need to know the voltage, which isn't often displayed right out where you can see it.
However, it will be listed on there somewhere, most likely close to the cord. In all likeliness, it's going to be 120V or you will have a switch for either 120V or 240V.
Regardless, the formula for determining amperage is Watts ÷ Volts = Amps. If your hairdryer is 1800 watts and 120V, your amps will be 15.
You can also access this handy-dandy amperage calculator online if you get tired of trying to find that calculator on your smartphone. 
The table below shows how many amps does a 1500 watt, 1600 watt, or 1875 watt hair dryer pull:
| Hair Dryer Type | Power Consumption (Watt) | Amperage (Amps) (US) | Amperage (Amps)(UK) |
| --- | --- | --- | --- |
| REVLON One-Step Hair Dryer | 1100W | 9.2 Amps | 4.6 Amps |
| Dyson Hair Dryer | 1600W | 13.3 Amps | 6.7 Amps |
| BIO IONIC Pro Dryer | 1875W | 15.63 Amps | 7.8 Amps |
| Conair 1600-Watt Hair Dryer | 1600W | 13.3 Amps | 6.7 Amps |
| Sam Villa Blow Dryer | 1750W | 14.6 Amps | 7.3 Amps |
| CHI Touch 2 | 1875W | 15.63 Amps | 7.8 Amps |
Can You Run A 15 Amp Hairdryer On A 15 Amp Circuit?
Unless your wiring is thoroughly mixed up then no, you won't be able to run a 15 amp hairdryer on a 15 amp circuit. Of course, you may feel like that doesn't make any sense, however, it all boils down to building codes and safety regulations.
The circuit is probably going to be set up to trip if there's a sudden surge that's higher than 80% of the total amps that the wiring and circuit are designed to handle. The reason for this is that it is simply a safety precaution.
You may have been surprised in the past to have two relatively low amp devices trip the circuit breaker.
Well, it's probably because they exceeded that 80%. It's not always this way, but if you plug in a hairdryer that's 15 amps and trip a 15 amp circuit breaker, that's usually why.
You'll either have to get yourself a new hairdryer or try a different plug to see if you get a different result. Most hairdryers aren't going to pull 15 amps exactly anyway, so it generally shouldn't be a problem.
Unfortunately, those high-watt, high-amp hairdryers will trip anything that has a few other devices on the same circuit, especially something that may be drawing more than one or two amps.
Outside of space heaters, there isn't much in a house that once it's turned on, will suddenly trip the circuit breaker.
Most other appliances are of the type that is always running or frequently used, such as the fridge or a microwave.
Read also: How Many Amps Does a Refrigerator Use? (6 Examples)
All Things Considered
Hairdryers have reached a point in their evolution where it doesn't take much in the way of additional devices or appliances—added to the amps pulled by the hairdryer—to trip the circuit breaker.
Of course, not all hairdryers max out at 15 amps and if you're having consistent problems with yours, it may be a safe bed to downgrade the wattage and therefore the amps.
Even so, a hairdryer running 10 amps will still trip a breaker if the microwave is on the same circuit and is turned on.
Ultimately, it's all about placement. Keep your hairdryer in an area where power outlets are used infrequently and you should be good to go.
---
Here are some of my favorite services, products, and Stores
Thank you for reading this article. I hope it helps you find the most recent and accurate RV, camping information. Here are some services, products, and Stores that I use and hope you´ll also find helpful.
There are affiliate links, so if you do decide to use any of them, I´ll earn a small commission. But in all honesty, these are the exact what I use and recommend to everyone, even my own family.
To see all my of most up-to-date recommendations, check out this resource that I made for you!
Top Pick
Best RV Supplies
+ Great Products & Services
+ Approved
+ Save Thousands of Dollars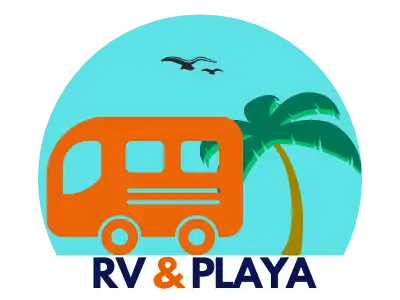 References
https://www.prairielectric.com/blog/hair-dryer-short-circuit/
https://www.thecalculatorsite.com/conversions/common/watts-amps.php
Recent Posts