Clarks are well known for offering good quality, long-lasting school shoes. Many children in the UK will get their school shoes fitted at Clarks.
Yet how long should Clarks school shoes last? Do they have a lifetime warranty?
Clarks school shoes do not have a warranty or a set period of time for how long they will last. Clarks school shoes are made with durable material and undergo 60 durability tests including flexing the leather and pulling the laces to ensure that they will last as long as possible. The shoes are also made with flexible soles to aid with movement and prevent breakages.
Clarks offer instore fittings to determine which size school shoe will be best, and offer both full and half shoe sizes to give children's feet room to grow. Clarks Australia offer a 12-month outsole guarantee for school shoes.
For more information about Clarks children's shoes, shoe fittings, warranties, and guarantees, as well as how often children need new school shoes, read on.
Who Are Clarks?
Clarks is the UKs leading shoemakers, with over 1,400 franchises in the UK and worldwide, including countries such as Australia, China, and India. Since 1825 Clarks have been manufacturing shoes from high-quality materials, beginning with sheepskin, and now modern leather with new shoe technology.
What Are Clarks School Shoes?
In the UK, Clarks is synonymous with children's shoes. Each year, many school children will go to Clarks to get their feet measured and choose a pair of durable school shoes.
Clarks offer school shoes in a range of materials, sizes, and fastenings, including buckles, laces, zips, riptape, and from extra narrow to extra wide fits, in both half and full shoe sizes.
Shoes come in durable black leather, in both classic and modern designs.
Read also: Clarks Shoes Lifetime Warranty (What's Covered + Damage)
What Are Clarks Instore Shoe Fittings?
Clarks offer instore fittings for both adults and children, and these services are incredibly popular for children choosing new school shoes.
The length and width of feet and shoes will be taken, and then there is the opportunity to try on various shoes in both full and half sizes to determine which fit is best.
This way children can choose shoes that are comfortable for them and that they will not quickly outgrow during the school year. If they are too close to a full size shoe, the half size option can work better.
How Long Do Clarks School Shoes Last?
Clarks school shoes are extremely durable, and are subjected to 60 tests of durability such as flexing the leather 500,000 times to pulling the laces, to full destruction.
The result is school shoes which are expertly designed for comfort and flexibility.
Clarks school shoes are made with high quality materials such as leather, with agion-infused linings to help children's feet stay fresh all day.
The shoes have lightweight cushioning and flexible soles to add comfort when moving and playing.
How Often Do Children Need New School Shoes?
According to Clarks, children's feet can grow up to two whole sizes each year until they are around the age of four years old. By the time children are of school age, their feet continue to grow around one size each year.
This means it is important to regularly measure and fit children's shoes to ensure they have not outgrown them and that they are still providing comfort and support.
Do Clarks School Shoes Have a Warranty?
Clarks school shoes do not have a warranty stating how long they will last. None of Clarks shoes are granted with a warranty. Clarks state that the materials are durable and stand the test of time.
Do Clarks School Shoes Have a Guarantee?
Clarks Australia offer a 12-month outsole guarantee. This states that the outsole on Clarks school shoes will last for 12 months or more of regular daily use.
This guarantee covers manufacturing faults on the outsole of the shoes within the first 12 months from purchase. This guarantee does not cover general wear and tear.
Can You Return Clarks School Shoes?
Clarks school shoes come under Clarks returns policy and be returned for a full refund or exchange. shoes must be returned within 28 days of purchase to qualify for a refund or exchange.
Shoes can be refunded if they are faulty, they do not fit properly, of if you would just like a different style, color, or fastening.
If the purchased Children shoes are faulty, they can be returned to Clarks up to 6 months from the purchase date for a full refund or exchange.
To qualify for a refund or exchange from Clarks:
Shoes must be unworn, in new condition in the original packaging.
Customers must have proof of purchase.
Customers must have the debit card, credit card, or other original payment method.
Returns to Clarks are completely free and can be carried out instore or online:
Bring the shoes to the nearest local Clarks store for a team member to process the refund or exchange.
Visit the online returns portal, enter your order number, and select either a return or exchange. Choose a shipping method, receive a returns label, and post the item back to Clarks. Free shipping methods include via Post Office, Hermes, or CollectPlus.
Refunds can take 10-14 days to be processed and credited to the original payment method, whether they are processed instore, back to a credit card, or through other payment services such as Klarna.
---
Here are some of my favorite services, products, and Stores
There are affiliate links, so if you do decide to use any of them, I´ll earn a small commission. But in all honesty, these are the exact what I use and recommend to everyone, even my own family.
To see all my of most up-to-date recommendations, check out this resource that I made for you!
BEST Of The Best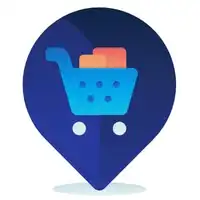 References
https://www.clarks.co.uk/measureandfit-in-store
https://www.clarks.co.uk/school-shoes
Recent Posts