Do you know if Wendy´s has All Day breakfast or at what Time does Wendy's stop serving Breakfast? These are the questions our readers ask a lot. Well, we´ve got you covered.
Wendy's has some of the most delicious breakfasts from a fast food restaurant out there! From their breakfast sandwiches to their cold brew, they have their breakfast menu down.
If you're one to crave some breakfast for dinner, you may be wondering if Wendy's serves breakfast all day? No, Wendy's does not serve breakfast all day. Most locations open around 6:30 a.m. and serve breakfast until 10:30 a.m. However, you would have to check your local Wendy's location for their specific breakfast hours.
In this article, we will discuss some history of Wendy's, their breakfast hours, and the items on their delicious breakfast menu! 
When Was The First Wendy's Opened?
The first Wendy's was opened in 1969 by Dave Thomas in Columbus, Ohio. They began by selling their signature square burgers and frosty shakes!
In the 1970's Wendy's was the first fast food place to open a drive through window!
By 2000, Wendy's had opened their 6,000th restaurant. But, it may surprise you to know that Wendy's hadn't yet debuted their breakfast menu.
In fact, it took Wendy's just over 50 years from the time the first restaurant opened to start serving a breakfast menu.
When Did Wendy's Start Serving Breakfast?
Wendy's debuted their breakfast menu in March of 2020! They started this across the entire United States and created their new tagline "You Up For This?"
Of course, given Wendy's was already widely popular by this time, they had quite the reputation to uphold with their new breakfast menus.
Especially with their claims that they would "be the breakfast that eats other breakfasts for breakfast."
So, how does Wendy's breakfast hold up to this claim?
Read also: What Time Does Burger King Start Serving Lunch? (McDonald's)
What Is On The Wendy's Breakfast Menu?
Wendy's breakfast menu can roughly be split into five different categories:
Croissants,
Biscuits,
Classics,
Coffee, and
Sides & more.
What Is On Their Croissant Menu?
Wendy's carries three different croissant breakfast sandwiches, including the:
Maple Bacon Chicken Croissant,
Sausage, Egg, & Swiss Croissant, and
Bacon, Egg, & Swiss Croissant.
All of these are delicious sandwiches to choose from, but not the only ones on their menu!
What Is On Their Biscuit Menu?
Wendy's had a slightly larger biscuit menu, which includes their:
Hot Honey Chicken Biscuit,
Sausage, Egg, & Cheese Biscuit,
Bacon, Egg, & Cheese Biscuit,
Honey Butter Chicken Biscuit,
Honey Butter Biscuit,
Sausage Gravy & Biscuit, and
Sausage Biscuit.
As you can see, whether you're craving a savory or sweet breakfast biscuit, Wendy's has got you covered!
What Is On Their Classics Menu?
Wendy's has a few breakfast classics they serve, all of which are breakfast sandwiches!
The items on this menu include their:
Breakfast Baconator, which is a sandwich with grilled sausage, american cheese, bacon, egg, and swiss cheese sauce;
Classic Sausage, Egg, & Cheese Sandwich, which is a sandwich with a fresh-cracked egg, american cheese, and grilled sausage;
Classic Bacon, Egg, & Cheese Sandwich, which is the same as above but sub bacon for sausage!
What Breakfast Sides Are Available At Wendy's?
Wendy's has a few different breakfast sides to amp up your breakfast sandwich, or to provide a lighter breakfast option.
Their available sides include:
Seasoned Potatoes,
Oatmeal Bar,
Apple Bites,
Honey Butter Biscuit,
Sausage Biscuit, and
Orange Juice!
Can I Get Coffee With My Breakfast?
Wendy's carries the typical hot brew coffee, but they also carry a cold brew option for those of us craving a cold, refreshing pick-me-up on a hot day.
Wendy's carries a signature coffee drink as well, their Frosty-ccino!
You can get Wendy's Frosty-ccino in vanilla or chocolate. It is their delicious cold brew, swirled with either the vanilla or chocolate frosty mix, served over ice!
Perfect for when you need an extra sweet choice.
Read also: How Much Caffeine Is In Decaf Iced Coffee (Real Facts Explained!)
When Does Wendy's Serve Breakfast?
Wendy's only serves their breakfast from the time they open, generally around 6:30 a.m. to 10:30 a.m. At this point, they will switch to their lunch menu! 
However, some Wendy's may open earlier or have extended hours on the weekend, so you may need to check your local Wendy's location for their specific breakfast hours.
This is easy, all you have to do is go to their website to the "Find a Location" tab and enter your zip code to find the closest Wendy's to you. You can then use their website to see what hours they operate and when they are serving breakfast. 
Wendy's clearly wants you to wake up for their breakfast, as according to them it is "worth Waking up for!"
Is Wendy's Breakfast Good?
While you can't expect a five-star breakfast from a fast food joint, Wendy's does have some pretty tasty items on their menu.
According to Mashed, the top three breakfast items served at Wendy's are their:
Maple Bacon Chicken Croissant,
Breakfast Baconator, and
Bacon, Egg, & Swiss Croissant.
Other favorites in the article include Wendy's Sausage Gravy & biscuits, Sausage, Egg, Swiss Croissant, and Bacon, eggs, Cheese biscuits. 
The croissants offered at Wendy's are notorious for being flaky, buttery, and delicious!
However, there are other items that Mashed claims are better elsewhere. But, we'd say that each person's tastes are different! If you're a die-hard Wendy's fan, you'll likely love their breakfast items as well.
What Steps Has Wendy's Taken To Provide High Quality Fast Food?
Wendy's claims to deliver high-quality food and provide a level of transparency to consumers about where their food is sourced from. In order to assure this they follow their own motto "Fast Food Done Right." This method relies on five different pillars:
Real,
Fresh,
Craveable,
Forward-Leaning, and
Doesn't Cost a Fortune.
Some examples of how Wendy's provides food transparency and upholds these five pillars can be seen through their beef, chicken, and eggs!
Wendy's only carries fresh, never frozen North American beef for all of their U.S., Canada, and Alaska locations. They only use Prime or Choice beef and cook every burger fresh to order.
As for their chicken, Wendy's started making changes back in 2017 to only source meat from smaller, younger birds. This gives Wendy's chicken its signature, juicy taste.
Wendy's also only used fresh-cracked grade A eggs on all of their breakfast sandwiches. They avoid frozen eggs.
They are taking steps towards supporting more ethical farms with their Wendy's Animal Care Standards Program as well.
Read also: How Much Caffeine Is in Decaf Espresso?
Conclusion
Although Wendy's doesn't blame you for craving their breakfast all day, they only sell it in the mornings!
Generally, their breakfast hours are from 6:30 a.m. to 10:30 a.m., but we always recommend checking your local Wendy's for the most accurate times.
Wendy's breakfast is worth waking up early for, especially if you're in the mood to try one of their Frosty-ccinos! While Wendy's might follow in the footsteps of McDonalds and offer breakfast all day, this isn't currently in their plans.
However, if their breakfast continues to be a fan-favorite, you never know what might happen! It took them a while to debut a full-time breakfast menu and might take them a while to consider offering it all day.
Venture out to a Wendy's near you sometime soon on your next early morning and give their breakfast a try!
---
Here are some of my favorite services, products, and Stores
There are affiliate links, so if you do decide to use any of them, I´ll earn a small commission. But in all honesty, these are the exact what I use and recommend to everyone, even my own family.
To see all my of most up-to-date recommendations, check out this resource that I made for you!
BEST Of The Best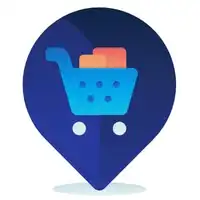 References
https://www.mashed.com/231150/every-wendys-breakfast-item-ranked-worst-to-best/
Recent Posts